Understanding & Supporting Others During This Trying Time
ISSUE #45 – November 15, 2023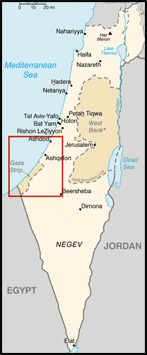 Since October 7th, things have been different. Though there is a war taking place in the Middle East, it is having a major impact on many right here in the greater Princeton area. Over the past month+, there have been local gatherings of grief and solidarity with Israel, Pro-Palestinian rallies, teach-ins, and vigils to bring home the hostages. Very little has been covered by our local media, so we felt compelled to do so.
In this issue, Understanding & Supporting Others During This Trying Time, Princeton Perspectives aims to take a closer look at why a war in Israel and Gaza is affecting people so closely here.
Though our local media is covering little, mainstream media is covering this issue non-stop. From national online publications to cable news channels, network news and social media, people are learning about the area for the first time and getting updates on what is happening in live time. Where are you getting your knowledge? We asked Princeton University students to share how they stay in-the-know in this month's Pulse of Princeton, and you may be interested to hear what they have to say.  Read more…
SPONSORED BY
Want to sponsor an issue of Princeton Perspectives? Booking for 2024 now! Contact us for available dates.
The Pulse of Princeton: Where do PU students get their news about the war?
Perspectives Revisited
Where do things stand with Princeton's Master Plan? In the issue Finding the Right Balance, Around Town and in Life (Nov. 2022) we explained in the article Creating a Master Plan that Balances the Needs of All Involved what a Master Plan is and how, since its last big overhaul in 1996, Princeton was planning to update it. For the past year, the municipality has conducted surveys, listening tours and more to try and include public visions in the plan. On November 9th the Planning Board held a meeting, offering public comment and a plan to vote. But, after four hours and with residents still seeking to weigh in, the decision was made to continue public comment at the Nov. 30th meeting, where a decision to pause to consider incorporating some of the comments may occur, or a vote might follow.
Who will become the next leader of Princeton Public Schools? We first welcomed Carol Kelley in the issue Local Changes on the Horizon in Princeton (Aug. 2021) in the article Leaders and Goals Take Princeton Public Schools in New Directions. It was Oct. 27th that she announced her resignation and on Monday night November 13th, the Princeton Board of Education (BOE) voted to bring Kathie Foster back to Princeton's schools, approving her as Acting Superintendent through August 2024. Within the past few years, Foster previously served the district in the roles of Interim Assistant Superintendent for Curriculum and Instruction and then Acting Principal for Princeton High School. A decision has not yet been made when the search for a permanent superintendent will begin.