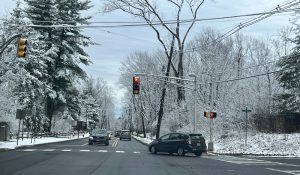 March 7th was the first day of 2023 that residents woke up to snow-covered trees and grass all season. There was frequent 50° weather throughout February. A tornado touched down in Lawrence. Flooding of the Stony Brook, Delaware River and other local waterways has become normal. These are signs, many say, of climate change.
THE PLANS FOR NJ
In New Jersey, Governor Phil Murphy has laid out plans to counter climate change since he came into office. A 2019 Energy Master Plan set a goal of 100% clean energy by 2050. Numerous Executive Orders have been signed since, setting other regulation changes. Now, there is an updated plan, put forth by the governor in February, which expedites the large-scale goals. It aims to have New Jersey using 100% clean energy by 2035 instead of 2050 and calls for all cars and light trucks sold in the state to be electric by 2035 as well. How necessary are these changes? Are they realistic? How can local residents move towards them?
"I think the goals announced by Governor Murphy are a combination of realistic and aspirational, as all goals should be," says Christine Symington, Executive Director of Sustainable Princeton. "The proceeds from RGGI (Regional Greenhouse Gas Initiative), federal incentives from the Inflation Reduction Act, Bipartisan Infrastructure Law, and the CHIPS and Science Act provide the funds and market signals, and the climate-conscious generation entering the workforce provides the momentum to achieve the goals."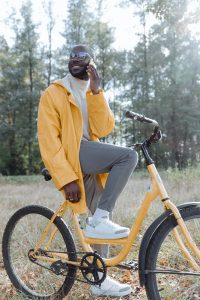 With those financial incentives in place, is Mercer County prepared to achieve them? Experts says much of it depends on how the infrastructure is changed to enable it. That means reducing dependency on cars for transportation (by encouraging walking, biking, carpooling and public transportation use), residents making use of the available grants to upgrade or change the power supply to their homes or businesses (to solar rather than gas, for example), developing and utilizing more alternate energy sources (nuclear reactors, hydrogen hubs, increased wind and solar opportunities) and working with utility companies to ensure their grids and lines can handle this energy.
PERSPECTIVES ON THE GOALS
A recent Princeton Perspectives survey of 50 local residents shows that 60% of them believe it is feasible for 100% of the electricity sold in NJ to come from clean sources by January 2035. They state that a change in use, taking advantage of the right opportunities and utilizing the right incentives can make it possible.
"The path to 100% clean energy is difficult, but one that is born out of necessity, and not out of choice. In order to secure the future for generations to come, we must all come together to make this a reality," shares Venkat Yaddanapudi. Respondent Abigail Rose adds, "Crucial goal. Our planet and all humankind are at stake."
The 40% that do not believe it is realistic to meet this goal think 12 years simply isn't enough time for such change, citing the infrastructure won't be ready by then, the cost is too high with still not enough money for these investments, and citing concern such changes will lead New Jersey to become reliant on sources out of state and even the country instead.
"The law caps nuclear at 40%, meaning 60% would have to come from sources like wind and solar that are not cost-effective and depend on the weather. Eliminating natural gas, which currently supplies most of NJ's electricity, would lead to skyrocketing costs and an unreliable grid," one local wrote on the survey. Another added though they think it's possible, "there are three big obstacles: 1) the aging, complex grid, 2) sufficient battery storage and 3) permitting obstacles for new, renewable projects."
CREATING OPPORTUNITIES
Erick Ford, President of New Jersey Energy Coalition, admits that 2035 is soon, and agrees with the previously stated obstacles, but feels with the right planning, such as upgrading high voltage lines to increase power capabilities, we can get there.
"The technological advances we've seen over the last 10 years is amazing. Fuel cells are going to be a key piece of it, they have zero emissions, can produce electricity on demand, produce hydrogen and capture CO2 as well. This is an energy resource that can be placed anywhere within the distribution grid and help cars charge, etc.," Ford explains. "Hydrogen is going to be a bigger piece of the energy sector. Hydrogen hubs are being developed. We have nuclear power. Solar and wind are also opportunities. "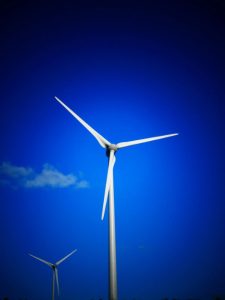 Gov. Murphy has a goal to create 11,000 megawatts of power (enough to power approximately 3 million homes) from wind turbines by 2040. There is currently just one wind farm off Atlantic County, but more are being planned and New Jersey Board of Public Utilities just announced it is accepting more applications. Each turbine is said to provide enough energy to power 2,500 homes. But they have also been a cause for concern. So far in 2023, nine whales have turned up dead along the coast, and many are blaming the turbines for their deaths. A necropsy on the most recent whale indicated trauma consistent with propeller wounds. So, can this be the infrastructure of the future?
Once NJ figures out the best infrastructures, even with proper incentives it will take a lot of will to move towards clean energy. With 169,304 solar installations so far across New Jersey, as of March 2023, nearly 46% of our local survey respondents stated they do not use any forms of clean energy in their homes today. Only 10% currently use solar energy at their homes with another 18% hoping to use it soon. In 2021, Princeton Day School became the first school in Princeton to utilize solar energy.
THE ELECTRIC CHARGE
One step that feels more feasible for locals is the change to an electric vehicle (EV). 52% of those that took the survey already have or are planning to purchase a partially or all electric car.
"There are incentives available right now through PSE&G for energy efficiency upgrades and EV charging infrastructure to residents, multifamily, and commercial property owners. The State of New Jersey has rebates for electric vehicles," Symington adds.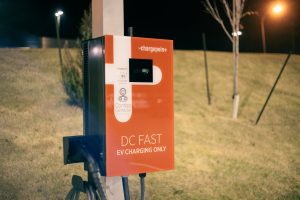 In addition to those in private homes, New Jersey currently has 868 public charging stations statewide. Mercer County and municipalities like Princeton are also working to provide local charging stations, making it easier to own such vehicles and helping to make to make it possible to reach Murphy's goal of selling only electric cars and light trucks in NJ by 2035. Level 2 Chargers are installed at 11 sites throughout Mercer County with Direct Current Fast Chargers planned for 2 more locations. Specifically in Princeton, there are currently six public EV charging stations around town. Eight new EV charging stations are also now located in the municipal building parking lot. Three Level 2 Charging stations can be found on the Princeton University campus business, like The Peacock Inn, also offer charging. PlugShare, Open Charge Map, and ChargeHub are websites/apps that show you where a charging station can be found.
Nearly 46% of those that took our survey believe that if all new cars sold are electric, New Jersey will be able to meet an expanded need for charging stations, as many people will likely charge in their homes. 10% think NJ will never be all electric, so it doesn't matter. And, going electric also raises others concerns; can everyone afford an electric vehicle and are lithium batteries the answer?
"Right now, there is no way to recycle the lithium batteries which is an environmental nightmare. Child labor is being used to mine the rare earth metals required to make these batteries and what little water resources exist are being drained to get these metals, leaving peoples that could never afford to own an electric car without the means to grow crops and raise livestock, which will result in widespread famine in a number of 3rd world nations," one respondent put forth.
THE WAY FORWARD
To move the needle forward, many shared with Princeton Perspectives that even more significant tax subsidies are needed to make electric vehicles more affordable. Beyond transportation and solar power, locals also shared they are planting a garden, changing to LED lighting, and switching to more "energy star" appliances. But residents are still beholden to the infrastructure around them.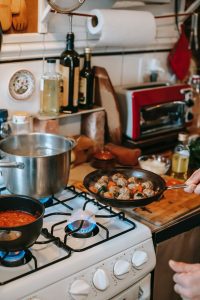 "This really comes from energy companies transitioning to clean energy. My current apartment uses a gas stove and is in an old building. I don't foresee my landlord spending money to increase the electrical panel to allow for more capacity anytime soon," Princeton resident Nick DiDomizio explained on our survey.
Government mandates on industry could help us get there. If the funding is there, and if everyone works towards this common goal, Ford says cleaner forms of energy can be gathered then stored. He thinks companies are working towards this, to help make it a reality for New Jersey.
"BP is putting out a storage component. Once we have incentives for energy storage, you'll have a known opportunity there. Wind turbines produce a certain amount of electricity. You don't need it all at once, but if you have storage and then can push it onto the grid, when necessary," Ford details. "You can have a battery bank connected to a grid that can store electricity of school buses during the summer when they're used less. If done right, you can get there. It's not easy."
Nothing ever is. The clock is now ticking, 12 years and counting. In short time it will be evident if companies, the state and the residents have the will and opportunities to go clean.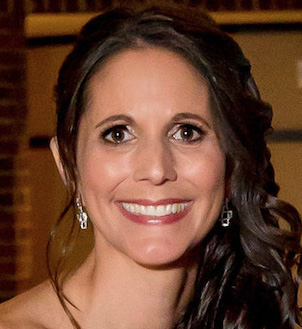 Lisa Jacknow spent years working in national and local news in and around New York City before moving to Princeton. Working as both a TV producer and news reporter, Lisa came to this area to focus on the local news of Mercer County at WZBN-TV. In recent years, she got immersed in the Princeton community by serving leadership roles at local schools in addition to volunteering for other local non-profits. In her free time, Lisa loves to spend time with her family, play tennis, sing and play the piano. A graduate of the S. I. Newhouse School of Public Communications at Syracuse University, Lisa was raised just north of Boston, Massachusetts but has lived in the tri-state area since college. She is excited to be Editor and head writer for Princeton Perspectives!