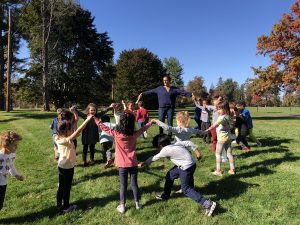 "Change is exactly what a bilingual education prepares students for," said Dominique Velociter, Head of School at French American School of Princeton (FASP). "Learning two languages from a young age helps develop neural pathways that allow the brain to adapt to ever-changing situations and challenges more easily. Our students are nimble, versatile, and well-prepared for a world that knows nothing, if not change," continued Velociter.
French American School of Princeton, a bilingual, independent, coeducational school serving students from preschool through eighth grade, embraces change as it continues to serve local families, as well as expatriate families from French speaking countries around the world, since its founding in 2000. "The independent school landscape, like most everything else, is very different post-pandemic," said Velociter. "Our approach to change at FASP is to strike the right balance between adapting our school, our curricula, and our approach to bilingual education with a focus on continuing traditions, maintaining our rigorous academic standards, and nurturing a multicultural learning environment that our families value and that makes our school so unique."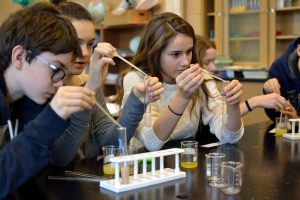 French American School of Princeton has historically served many French speaking expatriate families in the greater Princeton area who relocated to NJ for work. During and after COVID, travel restrictions and hiring practices of local businesses have significantly altered the number of French speaking families coming into the area. At the same time, there is a drastic increase in families, American and other, that are not French-speaking but are interested in multicultural bilingual learning for their children. Together, these movements prompted a change at the school to include a dual language program for young learners.
In a bilingual education, student typically acquire two languages and study academic subjects in both. Dual language programs focus primarily on language acquisition working towards gaining language competency.
FASP students who enter the school in preschool at age three are immersed in French vocabulary and language and experience a true bilingual environment with 90% of the curriculum in French. As bilingual students progress through the grades and become fluent in two languages, the curriculum is delivered 50% in French and 50% in English to ensure success in American and French high schools and beyond.
"The recent demographic shifts and a broader understanding of — and demand for — bilingual education, led us to add a new program for the 2023/24 school year to allow entry into FASP for students up to grade three who do not have any prior knowledge of French," said Velociter. The new Accelerated Immersion Program is designed to introduce the French language to those whose first language is English, with the goal of fully integrating these students into the bilingual curriculum once they reach an adequate level of fluency.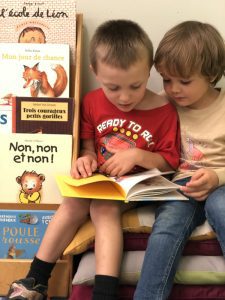 Students who choose this program will begin with instruction 30% in English and 70% in French. The students in this cohort will be with their grade-level peers for homeroom and classes in English (English Language Arts, Math, Art and Music), and for Physical Education in French. They remain with their cohort for intensive French language classes, learning French with a designated French as a Foreign Language (FLE) teacher, as well as academic subjects including Social Studies, Science and Math in French. Accelerated French Language Immersion students will be regularly evaluated in speaking, listening, writing, reading and will join their homeroom class when they reach the required level of oral and written fluency.
Entering an Accelerated Immersion Program provides students with a challenge not only to learn a new language, but to immediately begin academic studies in that new language, and to experience the French language and culture during the school day.
This is a very different approach than dual language (or language acquisition) classes offered at local charter and public schools.
Spanish and Mandarin dual language programs already exist in the greater Princeton community, and while French immersion has long existed, a dual language French education with a clear pathway to a bilingual education is beneficial for the child while also welcoming to those that don't speak French at home.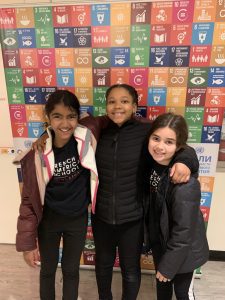 "Families who do not speak French at home often question how they can support their children in their language acquisition and bilingual education," says Velociter. "FASP's experience in dual language programs and our strong bilingual curricula in both French and English provides the necessary structure to ensure that students learn and use both languages throughout the school day, every day. Students with no prior knowledge of French can also access additional support through homework help, after-school programs, and extracurricular activities to ensure their success," continued Velociter.
The FASP community is made up of many English-speaking American families as well as multilingual families from all over the world. Amongst the school faculty, staff and students, there are more than 30 nationalities and 20 languages represented. In today's multicultural world, exposure to a variety of points of view and different approaches to problem solving reinforces the underlying importance of bilingualism. "Bilingualism offers a depth of resources and understanding above and beyond what a monolingual education can provide," said Velociter. Accredited in both the US and by the French Government, the school takes a holistic approach to educating children.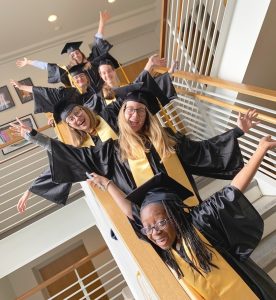 With alumni now in high school, college, and employed throughout the world, FASP graduates are able to significantly contribute to a world that is becoming smaller and more globally integrated. Their bilingual education better equips FASP graduates with not only language skills but also important social skills needed to work with others from varying cultures and backgrounds. By starting younger students off in a new dual language program, they will grow into the bilingual education in older grades and join these ranks as their French language skills grow and develop.
"As our modern world seeks to tackle global issues, bilingualism, and the associated skills such as creative problem solving, the ability to be more perceptive of others, the ability to be more empathetic and communicate more effectively become even more necessary and valuable," concludes Velociter.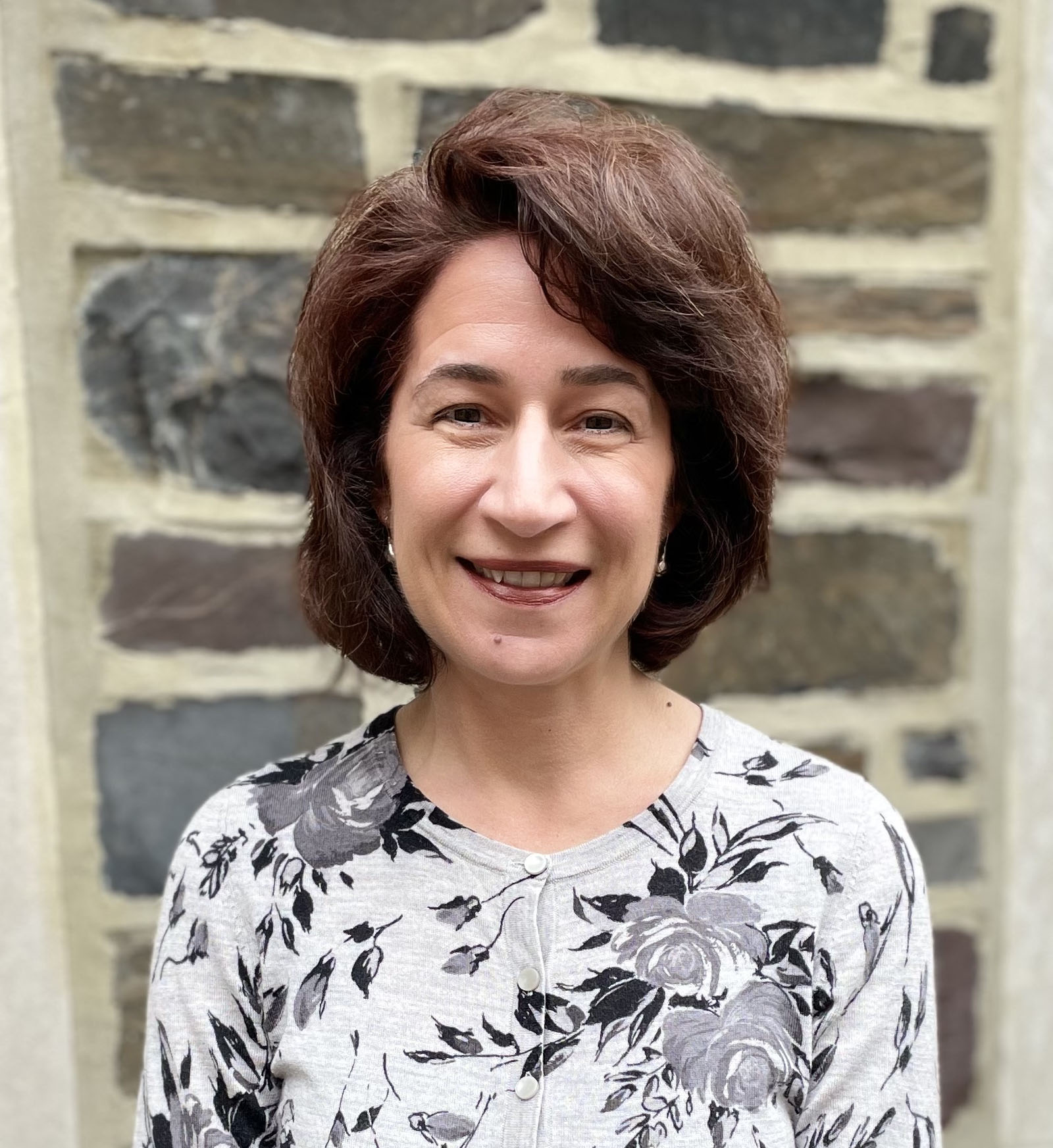 Jennifer Bertrand Doone is the Director of Marketing, Communication, and Development at French American School of Princeton. She joined the school in January of this year after devoting much of her career to the nonprofit Senior Living sector. She is enjoying the exuberance and excitement of working in an Independent School and sharing the joys of a bilingual education with new audiences.