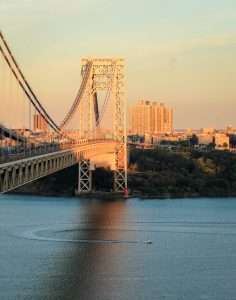 Is New Jersey seen as an "Exit" state or a "Retirement" state for 65+ seniors? Historically, it has been an "Exit" state, due to the highest property taxes in the nation and other considerations, however, New Jersey government legislators are trying to change that. With improved property tax laws, and changes in the use of local resources, seniors can live in their homes as they retire and not be forced to leave the state.
United Van Lines' National Movers Study (2022) found that for the fifth consecutive year more residents moved out of New Jersey than any other state, as 67% of New Jersey moves were outbound, which is down from the five-year trend of 70%. Of the reasons for leaving, the top 3 choices by residents were Retirement (34%), Lifestyle (28%), and Family (26%). With seniors being empty nesters with no children in local schools, many decide to leave New Jersey due to cost and retirement, given that 49% of their Princeton property taxes go to public schools, according to the 2021 Princeton Budget Newsletter. New Jersey legislators are trying to decrease that exodus with the recent passing of the StayNJ program in June 2023.
Lawmakers agreed to a massive new property tax relief bill for seniors that was signed into the state's $54.3 Billion budget by Governor Phil Murphy and led by Assembly Speaker Craig Coughlin. StayNJ will provide tax credits worth 50% of their property tax bills for homeowners 65+, with a maximum of $6,500, for those with incomes less than $500,000. However, these new benefits will not roll out until January 2026. Are these changes enough to lure seniors from retiring in warmer climates, and what else is being done?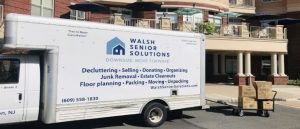 What I have heard from senior clients of my decluttering and moving company, Walsh Senior Solutions, is that they would like to stay, but they are not presented with as many housing options that fit their finances and lifestyle choices as they would want. Many of our clients want to remain in their home and age-in-place, but don't want to sell their home where they currently have a low mortgage rate locked in to buy a smaller home at a higher mortgage rate which would offset any sale proceeds. With mortgage rates at historically high rates, and very low inventory of homes for sale, many seniors feel "stuck" in their current home. Seniors in Princeton gravitate to the campus town feeling and walkability of Princeton, coupled with so many offerings of Princeton University attractions, activities, and sporting events, along with McCarter Theatre and stimulating social activities offered through organizations such as the Princeton Senior Resource Center and continuing education from Princeton Adult School, among others.
Many find it hard to make the leap and sell their longtime home as what they are presented with might not check all their boxes but does provide a lot of upside. Princeton is trying to address that conundrum with improvements to the local housing options with recent developments such as Icon Riverwalk 55+ rental apartment near Princeton Medical Center that opened in 2021, the newly built Princeton Senior Living apartments on Thanet Circle near the Princeton Shopping Center, and The Alice Princeton, a new no-age restriction rental apartment on Terhune Road also near the Princeton Shopping Center offering 1 and 2 bedroom apartments. Additionally, Brandywine Living is renovating their Assisted Living and Memory Care community at 155 Raymond Road, Princeton and also fully renovated and renamed their Acorn Glen Assisted Living and Memory Care community on Mt. Lucas Road into Brandywine Living Serenade at Princeton. With newly constructed senior living housing options such as HarborChase of Princeton opening in 2022, Artis Senior Living Princeton Junction in 2018, along with renovation and renaming of Carnegie Assisted Living of Princeton, and renovations at Princeton Windrows, a 55+ Retirement Community, and Stonebridge at Montgomery, a Continued Care Retirement Community offering all three levels of care, there are improvements to the myriad of options for families to choose from. When I was helping my own parents with two downsizings within a 15-month period in 2017 and 2018, I was surprised that there were 15+ Senior housing options in the greater Princeton area alone.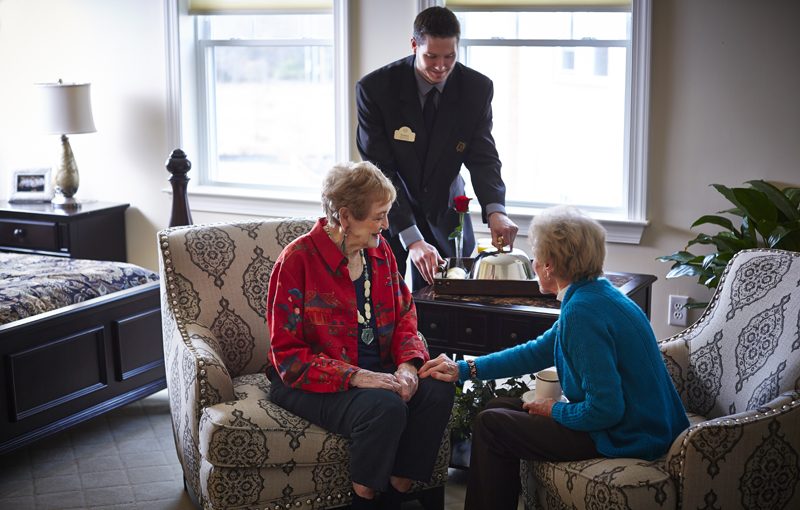 There are many options offered by the State, including the Division of Aging Services, providing solutions and resources to navigate the health and care needs of loved ones. Many New Jersey residents who have kids of their own, but also living near or providing caregiver services to their own families, known as "the sandwich generation", also need assistance and support. To that end, a new Adult Day Care community, Town Square Princeton, opened in June 2021 on the campus of the Princeton Medical Center to provide daytime activities, learning, and social and mental stimulation to seniors, a welcome respite to dual caregivers.
The Princeton Senior Resource Center in 2022 greatly improved their presence in the community with the opening of a new headquarters on Poor Farm Road, Princeton. In addition to their physical, mental and health offerings, such as yoga, meditation, and pickleball, their new location has a Technology Hub, with courses on subjects such as the iPhone, Zoom, Instagram and Facebook, in addition to their Evergreen Forum of classes diving deep into various specialized topics.
Additionally, they are a wonderful source of topics for seniors wanting to remain in their home. Issues such as the need for decluttering help to create more safe space in their home, or resources focused on age-in-place home modifications are obstacles for seniors as they age. I have seen many families repurpose the rooms in their homes into more sustainable versions for their own future, including adding or removing walls to allow for a main floor primary bedroom for families finding it difficult to use stairs, adding "no step" walk-in showers instead of a high lip bathtub for added comfort and safety. Local solutions abound, as there are many local companies that focus on this, including Tobias Design in Hopewell, NJ, started by Lisa Tobias. Additionally, the addition of grab bars and handrails, ramps for the front door, back door, and garage door, and expanding the width of door frames or adjusting the height of bathroom sinks so walkers and wheelchairs can comfortably fit, can add safety precautions for seniors and provide peace of mind for family members.
Financial affordability continues to be an issue in New Jersey. However, many resources such as Financial Advisors, Estate Planners, and Elder Care Attorneys can help to provide more financial clarity for families, and lessen the tax burden of retirement, estate transfers, inheritance, and death. Additionally, there are many caregiving resources available for the family, including part-time or full-time Health Aides, as well as Geriatric Care Managers who play a crucial role as advocate and voice to promote and organize seniors' health care needs. Additionally, Senior Housing Navigator companies can help families refine the local housing options available to fit their financial and health needs now and in the future.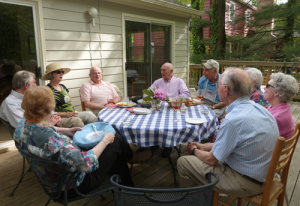 It is promising to see the State begin to do their part in retaining seniors in New Jersey, while also seeing Princeton and area towns provide more housing options, solutions, and resources to seniors and their worried families. The issue is far from being solved, but the progress has and will continue to become more robust, and a key part of that is for Seniors and their families to utilize the various resources that are available to them.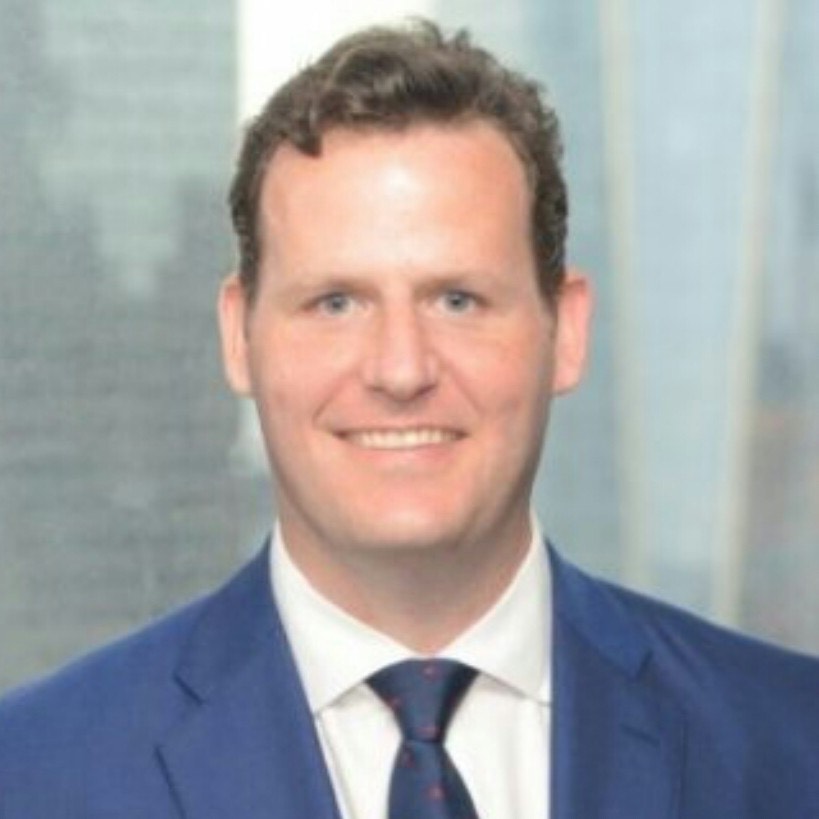 John Walsh is the owner of Walsh Senior Solutions, which has helped 2,000+ families in the past 5.5 years since launching the company. John attended Princeton Day School, is a graduate of The Lawrenceville School, The University of Pennsylvania (BA) and Fordham University (MBA in Finance and Marketing.) He was inspired to start Walsh Senior Solutions after helping his own parents in Princeton to successfully downsize, declutter and move twice within a 15-month period to a townhouse and then to a Senior Living community. He is a frequent presenter in the community, and teaches at the Princeton Adult School on Downsizing and Transitioning to your next home. He is a member of Caring Connections of NJ and PA, a Board Member of Senior Care Services of Greater Princeton, and a Board Member of the Pennington Business and Professional Association. John lives in Pennington, NJ with his wife and 4-year old son. Walsh Senior Solutions, an insured Moving Company and Move Management company, helps families of all ages to declutter and move to a new home, a 55+ Active Adult Community, or Senior Living Community with the goal of executing on a plan of "what to do with all my stuff" and finding them profitable solutions to their excess possessions. We also help with selling excess possessions through an Estate Sale, Consignment, Online Auction, and/or Online Selling.