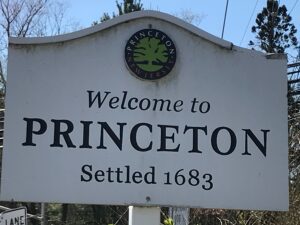 As you undoubtedly know, the current Real Estate market in most of the country and especially Princeton is absolutely crazy with very little inventory, rising interest rates and more people looking at home ownership as a great way to build their wealth and secure their retirement.
Why is Princeton constantly ranked among the best? There are many reasons, among them the fact that we can easily go to NYC and Philadelphia by auto, train or buses. We are relatively near to the ocean/beaches but also to the Pocono mountains. We have 4 seasons and often it seems like they can show up in the span of a couple weeks. The colors of spring and fall are amazing. I would say location is a major selling point.
Having grown up here, actually being born at the old Princeton hospital (well before it became a medical center) many of my family members are Princeton University grads. The University (and Institute for Advanced Study) have always attracted the brightest, wealthiest, and hardest working people both from this country as well as the rest of the world. With so many highly educated in the community it's no wonder that the kids are bright too. Many move here again, from all over the world, with the belief that the schools are second to none and the best edge they can give their children. I often hear from clients they are attracted to the diversity of Princeton. In fact, from my perspective and line of work, my clients are and have been diverse in every aspect with the only common factor being they value what this area offers.
I attended college in Atlanta and during the 4 years there had hubcaps stolen outside my door while I slept, had my motorcycle stolen, constantly heard sirens in the city and witnessed a bar fight where someone pulled a gun (thankfully it ended there). The extent of crime here in Princeton? Relative to many larger cities, crime is less an issue. Almost all reported crimes, like the recent car thefts in my neighborhood, seem to be committed from out of towners. Seems like the biggest crime here for many years was bicycle thefts. Not exactly violent crime. Most people feel safe walking around town after dark.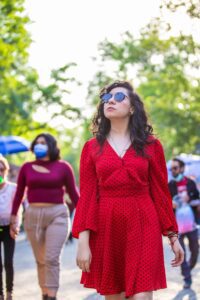 Getting back to the almost UN feel of the town, when it comes to the people you interact with or pass by on the street, you could eat at a local restaurant sitting at the counter and have a Pulitzer winner sitting beside you and a local homeless person on the other side. At the same place could be a banker, plumber or electrician. Funny enough, often you couldn't tell the difference between them.
Prior to COVID, people's commute to work played a major factor in their home search. Major employers like Bristol Myers Squibb, Princeton University, Princeton Medical Center, Johnson & Johnson, Merck, Novartis, Dow Jones and others too numerous to mention, are nearby and as such make Princeton very convenient. Even those working in NYC often selected Princeton due to easy access via the northeast corridor rail line. If someone lives in town or the Institute area they are a few blocks away from the Dinky, which gets people from the University to Princeton Junction where they can hop a train to NYC or even Philly / Camden with transfer.
In full disclosure though, while I was born in Princeton (and my family's business located here from around 1899 until around 2005) I lived and attended elementary, middle and high school in the Hopewell Valley Regional school district (still had a Princeton address though). A little more rural, it borders the Delaware River and Sourland Mountains and includes the Boros of Pennington and Hopewell surrounded by Hopewell Township. This area gives Princeton proper a run for the money for many of the same reasons.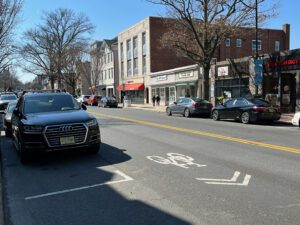 Many of my past and current clients are drawn to Princeton because it has far more businesses than most of the surrounding towns/villages (Lawrence, Pennington, Hopewell, Kingston, Montgomery and West Windsor). Princeton also has a defined central business district with hotel. While the past couple of COVID years have impacted the businesses as well as activities in the area, many still have and are coming for more space than small apartments etc. like are typical in NYC.  Clients enjoy the ease of access to activities, shopping and entertainment (like McCarter Theatre and Princeton Ballet, to name just a couple). Many buyers cite a desire to walk to/thru town from their home or park their car and roam from place to place. Personally, we live here because my wife fell in love with our Littlebrook neighborhood and larger surrounding area. She would take our youngest son to the public library for programs, the YMCA for day care and swim lessons. We have sidewalks to walk our dogs. She has also taught Yoga in and around Princeton for many years. For me as the saying goes, happy wife…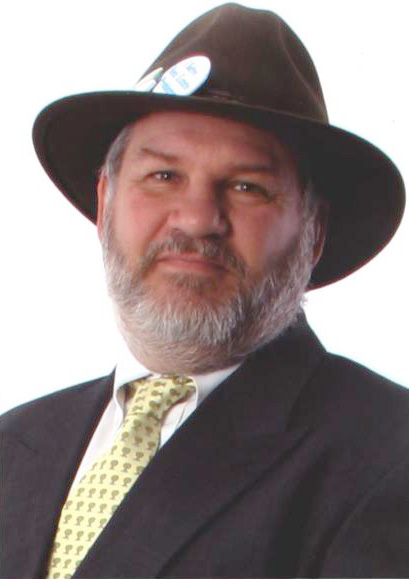 My parents both grew up on Cherry Valley Road, though one in Princeton and the other Montgomery. I, too, grew up on Cherry Valley Road, though Hopewell Township. After graduating from Georgia Tech in '81, I moved back to run my family's downtown Princeton dry cleaning business that had been in Princeton since turn of the century (1900 not 2000). I bought a 2-family home, also on Cherry Valley Road, in 1984 – becoming a landlord then. I served on the Hopewell Valley school board in the early 90s and in 1998 I semi-retired from the dry cleaner to try my hand in Real Estate. While I enjoyed much of the family business dealings I found I loved (and still do) my profession as a Realtor. Over the course of the years since getting my license and then Brokers license I have bought and recently sold both as investor and for personal residence. I have children who graduated from Hopewell Valley as well as Princeton High School and had the pleasure of coaching wrestling in both districts as well as the other typical parenting things. Now, in addition to Real Estate, I get to enjoy the occasional grandparent stuff with 5 grandkids.