Movements for civil rights are not new. They date back generations, even centuries. In recent decades, the United States has seen cries for help, with protests breaking out around the country over police brutality and racial injustice. The movements start and then they seem to lose steam. Most people go back to their lives – until the next time.
In late May, George Floyd was killed in police custody. The horrifying moment, caught on video, went viral. The protests that started in Floyd's hometown of Minneapolis quickly spread across the state, the country and the world. This time, people seem to be engaged in a different way.
This time people are making changes they were never willing to make. Schools and sports teams, that had refused in the past, are changing their names. People are being promoted to advance racial literacy in their environments, not held back. There seems to be a momentum like never before.
The first major protest in Princeton was on June 1st, and in short time the municipal government, schools and businesses declared they would act differently. In the two and a half months since, where has this movement taken us? We take a local look at what has changed and what still needs to happen in this issue of Princeton Perspectives, When the Dust Settles – How a Community Turns Awareness into Action.
In The Pulse of Princeton video, you can see and hear the perspectives of African Americans, as teachers, parents, civic leaders and more from our town answer – What needs to change in Princeton today to combat racism?
The Reverend Lukata Mjumbe, pastor of the historically black Witherspoon Presbyterian Church, has spent a lifetime fighting for racial justice. He shares his message in our first article, Knowing Justice, Knowing Peace.
Knowing and doing are two different things. The Municipal Reaction to Racism takes us inside local government. Through interviews with Mayor Liz Lempert, Police Chief Nick Sutter and more we find out what Princeton has done and how the municipality intends to change.
Change is not easy but perhaps it can come if we start earlier. Educating today's children in social justice and having institutions that educate about racism could make a difference. Schools in Princeton: Their Roles in Combatting Racism shares the ways some schools in town are reviewing their roles and altering their ways.
To make change, groups must talk and learn from each other. In Five Point Guide to White Allyship social justice leaders from our area provide concrete ways to begin the path forward, working together.
Despite all of the hardships that have been cast upon us these past few months, we hope you are finding ways to enjoy the summer. Before we know it, the warm days will give way to fall. In our August issue, we'll help you prepare for the change as we take a look at some of the COVID-19 realities of returning to school, how you can best prepare or how you could be making other arrangements. We'll also help you plan your last hurrah – making the end of summer days to remember!
Stay healthy and Safe!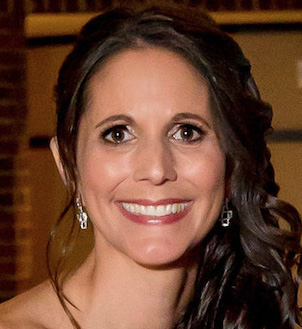 Lisa Jacknow spent years working in national and local news in and around New York City before moving to Princeton. Working as both a TV producer and news reporter, Lisa came to this area to focus on the local news of Mercer County at WZBN-TV. In recent years, she got immersed in the Princeton community by serving leadership roles at local schools in addition to volunteering for other local non-profits. In her free time, Lisa loves to spend time with her family, play tennis, sing and play the piano. A graduate of the S. I. Newhouse School of Public Communications at Syracuse University, Lisa was raised just north of Boston, Massachusetts but has lived in the tri-state area since college. She is excited to be Editor and head writer for Princeton Perspectives!