"Unfortunately, we are not taking new obstetrics patients, our doctors are fully booked for deliveries," says the receptionist at Princeton Medical Group. A similar response is received when calling Princeton OB/GYN this week, "We are not accepting any new pregnant patients to the practice, we put a pause on that."
"Wait, what??!!" types one frantic mom-to-be in a local chat group, upon hearing the recent news. For women and families who think or know they are pregnant and in need of the attention of an obstetrician (OB), the reality that two of Princeton's biggest practices are not options is causing many to panic. Local Facebook groups and other chats are filled with concerns about where to turn for proper medical help and what the future holds with regards to OB coverage.
Rumors are quickly spreading about what is happening and why. Princeton Perspectives sought to find out some answers.
THE TRENDS IN OBSTETRICS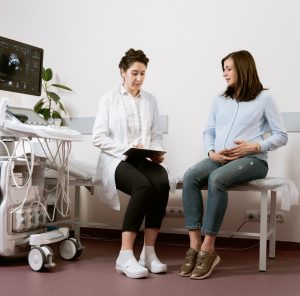 The best place to start is by understanding the landscape. There are very few private OB options left in the greater Princeton area, with the retirement of Jeffrey Hofman, closure of Comprehensive Obgyn Care of Princeton (in Robbinsville) and Princeton Medical Group and Princeton OB/GYN not accepting new patients. Nationally, the OB model of the past has proven not to be sustainable and there are several things happening which seem to be playing out locally now.
"In the current environment to practice OB, it is very challenging. There is a high cost of malpractice and constant pressure of being sued for bad OB outcomes that are outside of your control. The work life balance is hard to maintain, especially for young physicians who are starting out a family, but need to take a lot of call coverage because many older physicians are either retiring early or stopping OB," explains Yana Markidan, of Markidan Gynecology and Women's Health, who practiced obstetrics until 2019. "The insurance companies are constantly lowering reimbursements, so physicians are forced to see more patients either to keep a private practice afloat or meet the demands of large organizations who try to get the most return out of their employees. A Lot of physicians are either leaving OB, doing in house laborist positions, or leaving clinical practice altogether. Unfortunately, something has got to give to reverse the trend."
Research entitled "Trends and Evolution in Women's Health Workforce in the First Quarter of the 21st Century," published last year in World Journal of Gynecology & Women's Health, validates these points and explains how things have evolved.
"With the pressures of managed care, the declining rates of reimbursements, the economies of scale in private practice, the need to maintain efficiency and patient safety coupled with the demand for improved work/life balance, an evolution in our field became necessary," it states.
In the late 1990s, the idea of a 'hospitalist' came about. A concept that has grown and morphed, into newer physician models for women's health, which the research further explains.
"Today the Society of OB/GYN Hospitalists (SOGH) defines a hospitalist as 'an obstetrician-gynecologist who has focused their professional practice on the care of the hospitalized woman.' Similarly, a laborist is an 'OB/GYN who focuses their practice on the care of pregnant women.' Hospitalists can help private OB/GYN physicians, serve as extenders for perinatologists, improve care and safety, and increase efficiency while decreasing costs of care, reducing liability claims, teaching residents and staff through example and simulations and improving physician satisfaction and well-being."
THE EVOLUTION IN PRINCETON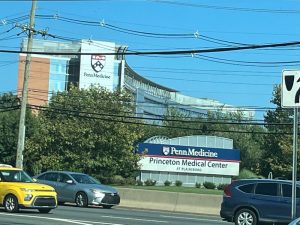 Are the local practices changing to support a hospitalist/laborist model? There are laborists employed at Princeton Medical Center, but we're still unclear what that means for the private practices. As the new situation evolves, the doctors and staff at Princeton Medical Group and Princeton OB/GYN are staying quiet. The only thing that's been shared is something is changing. But Princeton Medical Center, where these are two of the three main practices with doctors on staff, shared some.
"While we are unable to comment on the operations of specific private practices, 11 OB providers, which includes physicians and nurse midwives, currently provide both prenatal care to patients in their offices and care for patients during labor and delivery and are accepting new patients. They work alongside our team of laborist physicians, who are employed by Penn Medicine Princeton Health and exclusively provide care in the hospital to patients delivering babies," a spokesperson for Penn Medicine Princeton Health shared with Princeton Perspectives. "Penn Medicine Princeton Health is proud to provide comprehensive, high-quality care and services to support individuals and couples who are pregnant or planning to start a family. We do not anticipate any disruption to the maternity services that we have provided to this community since 1919."
So, the hospital is continuing to deliver babies, but where can one find these 11 medical professionals for prenatal care if two of the largest practices in town are not accepting new patients and other offices have closed? We're told at least one of the providers is affiliated with a community health center. Princeton Medical Group tells perspective patients they have no recommendations, to ask your primary care doctor or simply find another practice. At Princeton OB/GYN, they suggest all patients who still desire to deliver at Penn Medicine Princeton Medical Center should reach out to Delaware Valley OBGYN and Midwifery in Lawrenceville/Princeton. Delaware Valley makes up the other 10 providers, with six physicians and four nurse midwives on staff. The practice may be the only remaining local obstetrics option not owned/run by a hospital, currently practicing in the traditional private practice model.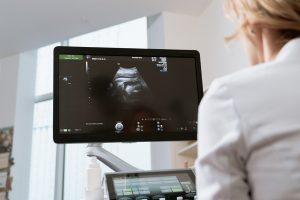 "Delaware Valley OBGYN is committed to providing exceptional care to our patients in the community and is excited for the opportunity to continue to help others. We have a strong, dedicated team of doctors, midwives, and staff that will continue to work hard to give the best care available for both our obstetric and gynecologic patients," shares Georgette Trevena, Practice Manager at Delaware Valley OBGYN & Princeton Midwifery.
Mother of three, Shelley Hunter, is now one of their new patients. She had first reached out to Princeton OB/GYN when she found out she was pregnant with her fourth child. Though she'd been with them for a previous pregnancy, they would not take her on.
"With my 1-year-old, when I found out I was pregnant, I went through Princeton OB/GYN. I went through their rotation of doctors. I saw all the docs in their practice and when I went into labor, they did labor and delivery at Penn Medicine. Then I got pregnant again, I'm already a patient of theirs, so I called them. They said they're not taking OB patients. They said if you're looking to be delivered at the same hospital, go to Delaware Valley OBGYN," Hunter recalls. "We'll see what happens when I actually go, but I was able to get an appointment when I wanted to, at 8 weeks. In that sense I haven't had an issue, but I assume Delaware Valley is going to be an administrative mess."
For Hunter, who has a history of developing morning sickness, she needed immediate care in the form of medication to help her get to the next appointment. Delaware Valley was reluctant to prescribe for a patient they hadn't yet seen.
"Luckily Princeton OB/GYN, since I had a baby recently with them, gave me a 30-day supply of something. They wanted me to wait for symptoms to come but luckily they did fill a small prescription to get me through to my 8-week appt. The runaround has been annoying."
OTHER OPTIONS
Trying to get in to see a Delaware Valley OB/GYN doctor may have additional frustrations, as a recent call made by Princeton Perspectives had a wait time of 13 previous callers just to get through to the appointment desk. For patients not set on delivering at Penn Medicine, Princeton OB/GYN is also recommending new patients can reach out to Brunswick Hills (now Axia Women's Health), with offices in E. Brunswick and Hillsborough, delivering at St. Peter's University Hospital in New Brunswick.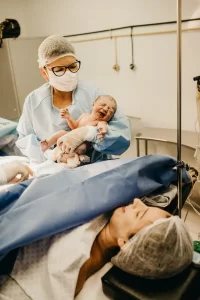 Rumors are all that is out there with regards to what changes are really happening in Princeton, with the reveal of the possible future model not yet being made public. The latest information does seem to suggest that there will be OB offered to meet the needs of the community, but the question is whether there will be a shift in the landscape. That could mean some private practices will care for patients through the pregnancy, but a team of hospital laborists will handle the deliveries at the hospital, or a new OB practice is going to emerge, a consolidation of the OBs from the different practices. Perhaps it's something else altogether. Princeton Perspectives is being told that in short time, the public will be informed.
For those in need of care now, in addition to Delaware Valley OBGYN and Midwifery and Brunswick Hills, Capital Health Medical Center with Capital Health OB/GYN office locations in Hamilton, Lawrenceville and Trenton is another local option. Nearly all of the OB doctors on staff work at a practice owned by or in the hospital.
"Capital Health has both private practice physicians and employed OBGYN providers. In addition to our employed physicians, we have Certified Nurse Midwives that care for patients and also allow doulas to support pregnant individuals with education and emotional and physical support. Our care delivery model involves physicians who focus their efforts in the hospital and care for patients pre- and post-partum," explains Suzanne Borgos, Chief Strategy Officer at Capital Health. "The majority of Capital Health's OBGYN providers cover both deliveries in the hospital as well as see patients in the office. It is our experience that patients prefer this model as it better introduces them to the practitioners that will be delivering them. There are many challenges that obstetrical care providers face, but Capital Health is deeply committed to continuing to serve our communities and provide the best possible care for mothers and babies."
Having a doctor see you through your pregnancy in their office is the model that most had been used to in this area. Sandra Wang, mother of two, had that experience with Comprehensive OBGYN, a Princeton Medical Center practice that recently closed.
"As someone who has had 2 high risk pregnancies, I was very dependent on the continuity of care. My OB's office was with me through the heartbeat scan, through the countless trips to Maternal Fetal Medicine, false labors and to the delivery room," notes Wang, whose youngest is now 18-months old. "In the hospital you meet so many nurses, doctors, and technicians that having the reassurance from your physician that they know you, your chart, and most importantly your concerns. It is so important for a mother's well-being."
It should be noted that Robert Wood Johnson University Hospital (RWJ), which used to offer OB services at the RWJ Center for Women's Health in Hamilton, no longer has any obstetrics offerings in Mercer County. If you're willing to leave the greater Princeton area, you can travel across the river into Pennsylvania or work with other practices north, also delivering at hospitals like RWJ or St. Peters, both in New Brunswick (RWJ Hamilton does not have a maternity, labor and delivery department).
Though a lot remains unknown, if your choice is a local OB and to utilize Princeton Medical Center, it promises there is well-trained staff available for those that need it.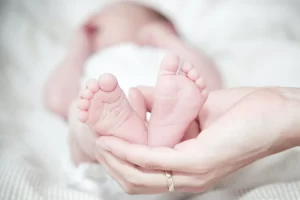 "The Center for Maternal & Newborn Care at Princeton Medical Center (PMC) includes a team of several OB/GYNs, midwives, and specially trained nurses. Laborist physicians — OB/GYNs who specialize in delivering babies and caring for individuals who are in labor — are on duty 24/7 at the hospital. These specialists are intended to support OB/GYNs, not to replace them. Penn Medicine Princeton Health will continue working with OB/GYNs in our community — both private practitioners and those in our employed provider network — to care for pregnant individuals and deliver their babies," adds the spokesperson for Penn Medicine Princeton Health. "We are committed to supporting all members of our community who are building families at each phase of their journey, including actively recruiting OBs for our provider network (Princeton Medicine Physicians) and also working to expand the number of laborists providing coverage at the hospital."
Will more OB/GYNs be coming to the community? Will the landscape be different? The feeling of many is still "Wait, what?!!!" until the future plans are revealed.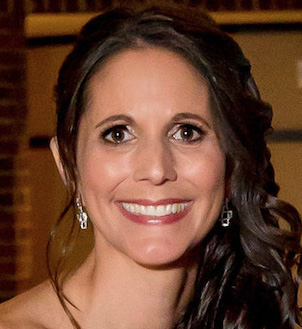 Lisa Jacknow spent years working in national and local news in and around New York City before moving to Princeton. Working as both a TV producer and news reporter, Lisa came to this area to focus on the local news of Mercer County at WZBN-TV. In recent years, she got immersed in the Princeton community by serving leadership roles at local schools in addition to volunteering for other local non-profits. In her free time, Lisa loves to spend time with her family, play tennis, sing and play the piano. A graduate of the S. I. Newhouse School of Public Communications at Syracuse University, Lisa was raised just north of Boston, Massachusetts but has lived in the tri-state area since college. She is excited to be Editor and head writer for Princeton Perspectives!