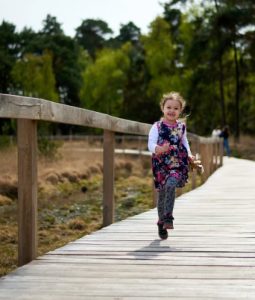 Adults know that adulting can take a lot out of you. Being responsible and mature, working a fulltime job, paying your bills and keeping your home clean are necessary of course. But have you ever thought about how much happier you are when you also grant yourself time to enjoy life a little? July 8th was Be a Kid Again Day, and if you missed it, there are 364 other days of the year to rejoice in its intent. It could mean that you relive one of your favorite childhood activities, or it could simply mean that you find a way to be carefree again, step away from your responsibilities, laugh, have fun, and give yourself a chance to relax.
For many, getting outside in a peaceful environment provides a huge sense of calm. Borrow a friend's paddle board or kayak and get out on Lake Carnegie, rent a canoe and travel along the Delaware and Raritan Canal or get yourself a cheap fishing rod and head to Mercer County Lake. There are other ways to move about outside that could also take you back to your youth.
FREE WHEELING!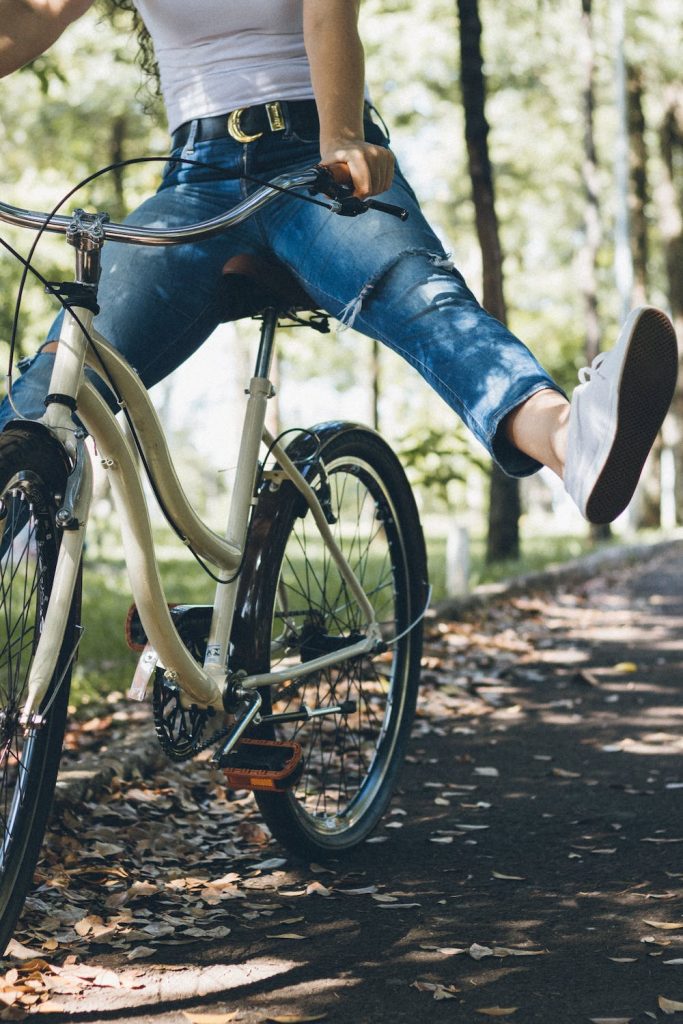 Do you remember the first day you learned to ride a two-wheeler? Though many local roadways are working to make safe spaces to travel by bike, there are an abundance of bike paths to get you moving away from the traffic. The more than 70-miles of canal and trailways that make up Delaware and Raritan Canal State Park includes the towpath that runs alongside the canal from Trenton through Princeton and up to New Brunswick. In addition, there are 60 trails for mountain biking around Mercer County Park. Apps like Trailforks.com actually rank the best and most popular ones, so you can see exactly how long they are, where they take you, maximum altitude and more. And Lawrence Hopewell Trail has 22-miles of biking and walking trails, which can even connect you to the D&R Canal if you want to try both on the same day!
WALK AN ALPACA?
Want to try something different outside? Instead of two wheels, you can try four legs. A recent poll by the American Psychiatric Association shows that pets can greatly benefit ones mental health, reducing stress and anxiety. With their hypoallergenic fleece, calming presence and joy around human company, many are turning to alpacas for a hug, a walk and to simply bring about a sense of calm and relaxation. They have long been popular in the United Kingdom and though Ohio seems to have the largest alpaca population in the United States, New Jersey is starting to gain some ground with more than 5,000 registered alpacas statewide.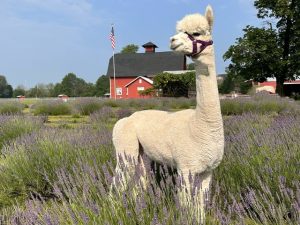 As a kid you might have taken a local donkey for a walk, but now you have the opportunity to also walk an alpaca. Hidden Spring Lavender and Alpaca Farm in Skillman transitioned from boarding horses to alpacas about five years ago. They started with four and now have 20 living on site.
"These animals give people a sense of calmness and their cuteness is just overwhelming. They are kind and gentle animals and just love people," shares Marie Voorhees, who owns and operates Hidden Spring with her husband, Steve.
The Vorhees' also grow lavender on their farm, which provides an additional calming effect for visitors. Everyone has an opportunity to walk around, take pictures and smell the fragrant flowers while spending some time with the alpacas as well. On Saturday mornings and afternoons, you can register to take a 20-minute walk with one, bringing out your inner youth, relieving you of stress and gaining a new sense of calm.
"After the walk, people get to have their pictures taken with the alpaca they walked, and everyone leaves relaxed and smiling. People also come just to see them and feed them treats because they give off a sense of calmness," Voorhees notes.
THE EXTREME THRILL
If your childhood days were more often spent climbing trees than cuddling with pets, perhaps you might try your hand at some local adventure activities. You might be surprised to learn that you don't have to head too far to find exhilarating opportunities to rock climb, rappel and more.
Did you know that in 2020, sport climbing became part of the Summer Olympics? Clearly, the act of climbing builds intense strength, but a recent Time magazine article details various ways rock climbing can additionally benefit brain, cardiovascular and mental health. Starting indoors could take some of the nerves out of your first climb. Facilities offer a variety of heights, inclines and difficulties to choose from. The setups indoors are often more permanent, with more closely placed bolts, brightly colored holds and more forgiving landing areas (padded mats or softer flooring).
"Indoor rock climbing Is a great sport to get into, it's a very full body workout," shares Jordan Munoz, General Manager at The Gravity Vault, Flemington. "For those looking to start an exercise program it a great overall workout and for those advanced climbers, they typically use it more as a training tool for the outdoor climbing. It helps you practice techniques, and you can take part as a hobby or a life long passion. Indoor climbing provides opportunities for both."
The Gravity Vault Indoor Rock Gyms, with multiple locations including Flemington and opening soon in Princeton, allows you to start with a day pass (memberships are available, if you fall in love with it!) and provides over 40 climbing walls and 14,000 square feet of climbing. To better simulate outdoor experiences, The Gravity Vault offers bouldering, top rope and lead climbing.
"Bouldering is the simplest and easiest form of climbing to get into as it requires no background knowledge or technical skills, no harnesses or ropes with you. This allows you to climb without protection of equipment and still land in a safe manner, if done correctly," explains Munoz. "Top rope is a basic form of rope climbing that requires some technical knowledge and belay training. It is easier than bouldering, and it's a little more fun for those newer to the sport, as you're able to experience what it feels like to get up high. Most gyms have staffed events to help you out if customers don't have this technical knowledge. Lastly, lead climbing is your more advanced climbing, where you need to have a vast knowledge of belay skills and essentially, you're bringing up your equipment and climbing up to checkouts, so if you fall, you're safe and won't injure yourself on the ground."
If you want to experience these different climbs in an outdoor setting, you do not have to jump on a plane or drive too far. Just across the river in Bucks County, you can find 100 climbing routes at High Rocks in Ralph Stover State Park. You will have to hike in about a mile, but there you will find options ranging from 30 to 150 feet high. There is no fixed hardware, but if you aren't advanced enough to go it alone, climbing programs are offered by both public and private outfits.
A MORE VIRTUAL EXPERIENCE
For those that prefer to enjoy the thrill of adventure with two feet planted firmly on the ground, there are opportunities for that as well. The technology of gaming has advanced so much, you can get a pure adrenaline rush without any risk to life or limb.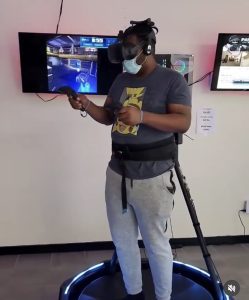 Virtual Reality (VR) systems can truly make you feel like you are climbing or rappelling somewhere similar to Ralph Stover or walking around in a feels-like-real setting of your favorite video game, all from a simple room. While enthusiasts may have their own systems at home, places like Hyperspace Gaming at Quakerbridge Mall are drawing in crowds with VR treadmills and augmented reality opportunities.
"Virtual reality gaming is indeed catching on and many enthusiasts do invest in their own systems. However, they might have more amateur systems while we have a professional set up. It's a solitary gaming experience, versus coming in with friends and enjoying VR games together," explains Seema Sharma, owner of Hyperspace Gaming. "A lot of gamers also come in to try out new games or setups before investing in it. Many people come in to enjoy the racers and treadmill, which is usually not something owned by gamers."
While teenagers often frequent Hyperspace Gaming, adult gamers regularly take part in weekly Super Smash Bros. tournaments. Additionally, adult birthday parties and corporate outings encourage a lot of grown-ups to connect with their inner youth and get their game on. Whether an enthusiast or a first timer, the VR experience is often different than one can find at home, especially if it utilizes the VR treadmill.
"Say you're playing a shooting game, you can walk with your feet on that treadmill," Sharma clarifies. "It's not a treadmill like in exercise, but it's infinity walking. A person can walk in any direction, it's rotational. People are playing a simple game, for example, they walk to the next level, and hide in a corner or something. It gives the actual simulation of walking with multidirectional rotation."
Innovation is fun, but sometimes you may just want some good old school gaming. You can enjoy over 80 arcade games including cup pong, skee-ball, Guitar Hero, Hoop Fever, and Down the Clown at Colonial Bowling and Entertainment on Route 1 in Lawrence. And to get the most bang for your buck, there is an arcade happy hour from 4-6pm everyday where you can enjoy half price games!
GO AHEAD, WE WON'T TELL
Are you ready to have fun and rejuvenate? Whether you're a cuddler, adventure seeker, techie or relax in nature, there are so many ways that you can indulge in Be a Kid Again Day. Start by making time to put one outing into your schedule. Then before you head back home, plan your next one. You may be a grown-up, but your inner youth is what will keep you going!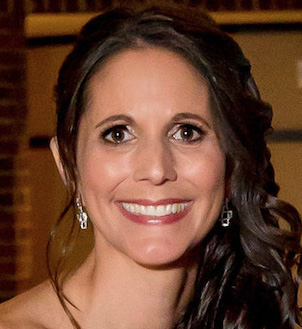 Lisa Jacknow spent years working in national and local news in and around New York City before moving to Princeton. Working as both a TV producer and news reporter, Lisa came to this area to focus on the local news of Mercer County at WZBN-TV. In recent years, she got immersed in the Princeton community by serving leadership roles at local schools in addition to volunteering for other local non-profits. In her free time, Lisa loves to spend time with her family, play tennis, sing and play the piano. A graduate of the S. I. Newhouse School of Public Communications at Syracuse University, Lisa was raised just north of Boston, Massachusetts but has lived in the tri-state area since college. She is excited to be Editor and head writer for Princeton Perspectives!