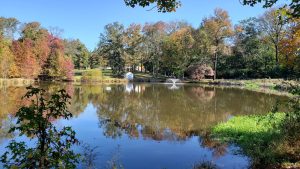 The summer, for many, is about relaxing, recharging and spending time outdoors. What better place to do all these things than the parks in your town, city, or neighborhood. National Hop a Park Day, the first Saturday in July, was established to encourage people to explore the parks, trails and public spaces in their area, learn more about their community and enjoy the many outdoor offerings in their park system. The benefits of time spent outdoors are tremendous and with the warm weather settling in, July is the perfect month for local residents to get outside and explore all that the Princeton Park System has to offer.
GET ACTIVE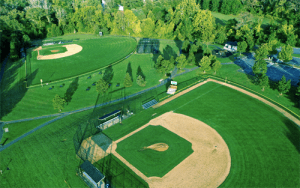 The list of things to do and see in Princeton's parks is long and diverse. For those seeking athletic pursuit, there are multiple parks, such as Farmview Fields, Grover Park, Hilltop Park or Smoyer Park with athletic space, open fields, and basketball courts where one can kick a soccer ball, throw a frisbee, shoot baskets, fly a kite or do any other number of organized or informal recreational activity.
The largest active recreation space in Princeton is Community Park (CP) South, roughly 25 acres bordered by Route 206 and the northern edge of the historic Witherspoon-Jackson Neighborhood. The facility contains an approximately half-mile walking loop around the perimeter, as well as tennis courts, ballfields, and a picnic pavilion. Built in the 1960's, CP South has remained largely unchanged in recent decades with the exception of the temporary dog park installed earlier this year. The municipality is now engaged in a concept design process to re-imagine this aging facility and has sought input from the public as to what they would most like to see in a renovated CP South. For up to date project information including drafts of the current concept designs presented to the public in June, visit the  CP South Master Plan project webpage.
FIND A TRAIL
For the hiking enthusiasts there is no shortage of trails to explore throughout Princeton. The Mountain Lakes Preserve off Mountain Ave. contains 75 acres that directly abuts two other preserves, Community Park North and Witherspoon Woods. Between the three preserves, there are over 8 miles of interconnected trials. In the center of that is The Mountain Lakes House which overlooks the beautiful Palmer Lake. The house is the headquarters of the Friends of Princeton Open Space, the volunteer group that helps to maintain the preserve.
On the eastern side of town, hikers can visit Herrontown Woods or nearby Autumn Hill Reservation for more hiking and trail exploration. Both properties are maintained with the help of the Friends of Herrontown Woods.
BREAKING BREAD TOGETHER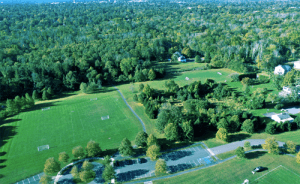 If you're having an impromptu picnic or an organized gathering, Princeton has picnic groves that can accommodate. For smaller groups, try out Grover Park (behind the Princeton Shopping Center) or Smoyer Park's picnic grove overlooking Smoyer Pond. For larger gatherings up to 100 people, both Community Park South and Turning Basin (Alexander St) have pavilions that are available for rental through the Recreation Department Website. Turning Basin sits alongside the Delaware & Raritan Canal Tow-Path, a New Jersey state park, and is a popular entrance point for joggers and walkers to that facility. There is also a nearby privately run facility that rents kayaks and canoes for those that want to explore on the water.
PLENTY OF PLAYGROUNDS
Did you know that Princeton has eleven different parks with playgrounds? They include all of the larger parks on the perimeter of town such as Greenway Meadows on Rosedale Rd and Smoyer Park on Snowden Lane, as well as the smaller parks in the former Princeton Borough like Maggie's Playground at Quarry Park and the Harrison Street Park, just to name a few. The town's latest playground project includes a complete renovation of the playground at Hilltop Park on Bunn Drive. Once completed later this summer, the facility will be the first inclusive playground in Princeton and will feature equipment for youth of all ages and abilities. The renovation was made possible through a matching grant with Mercer County called the Mercer at Play Grant Program.
ADDITIONAL RECREATION
Athletic fields, hiking/walking trails, playgrounds, picnic areas are just some of the amenities that visitors can look forward to when visiting Princeton parks, but there are many others.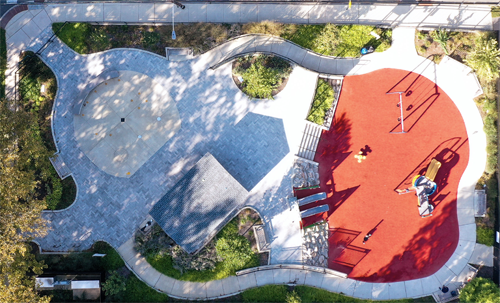 Mary Moss Playground, in the heart of the Witherspoon-Jackson Neighborhood, underwent a total make-over in 2018. In addition to a new playground facility and picnic pavilion, the town's first and only spray-pad is located there. The spray features are active Memorial Day to Labor Day (10am – 7pm) and are free to the public.
Music lovers should check out the Blue Curtain Summer Concert Series held outdoors at the Community Park North Amphitheater, a facility that was refurbished in 2021. The summer concert series takes place on select Saturday nights and the shows are always free to the public.
For those that enjoy fishing, Community Park North Pond (near the amphitheater) and the Smoyer Park Pond both offer idyllic backdrops to cast your reel. Individuals should make sure they comply with all NJ DEP Division of Fish & Wildlife regulations for obtaining a fishing permit.
If you have a skateboarder in your household, Hilltop Park is a must stop for you. That facility has the only skatepark in all of Princeton and is a popular spot that is open year-round, weather permitting.
Another unique spot in Princeton is Marquand Park, situated on 17 acres off Lovers Lane. Along with a playground, open recreation space and walking paths, the park also contains an historic arboretum with many native and exotic trees. For more information, please visit the Marquand Park Foundation website.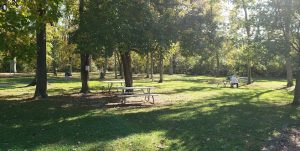 Princeton parks have no shortage of amenities to attract park goers of all ages and interests. With the month of July designated as Park and Recreation Month, what better time for area residents to take advantage of the weather and escape outdoors for a few hours to one of Princeton's many beautiful parks and open spaces.
For more information about the park and open space locations mentioned in this article along with many others, visit the Princeton Recreation Department Website.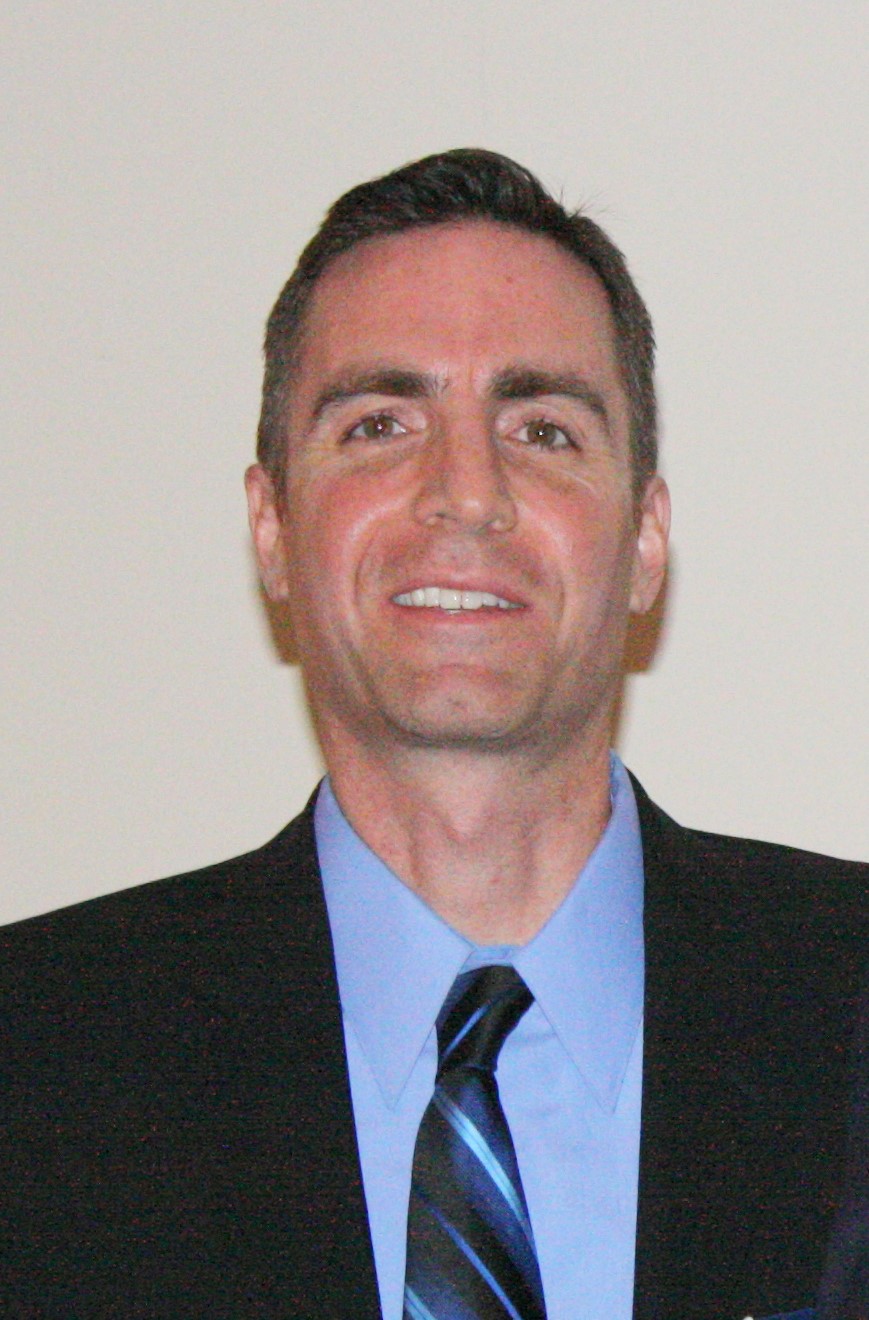 Evan Moorhead is the Executive Director of the Princeton Recreation Department, having been appointed to the role in July 2021. He served as the department's Assistant Director for over 10 years prior and is just the 4th Executive Director in the 60-year history of the department. Evan is a longtime Princeton resident and began his municipal recreation career at Princeton Recreation as a teenager in a variety of part-time roles. He also worked previously in the Athletic Department at Princeton University and is the current Chairman of the Princeton High School Athletic Hall of Fame Committee.