Filled with a large variety of local businesses and a vibrant downtown district, Princeton, NJ's business climate has been greatly affected by the past six months of the COVID-19 pandemic.
Since Executive Order 107 was signed by Governor Phil Murphy on March 21, 2020, business as we know it has been altered. Non-essential retail businesses were then closed to the public, essential businesses could stay open at only 50% capacity and work-from-home arrangements were suggested wherever practical. Restaurants opened for outdoor seating on June 15th and non-essential retailers could open at 50% capacity that same day. Most recently, on Friday, September 4th, restaurants and gyms were permitted to open indoors at 25% capacity, as well as arcades, movie theaters and performing arts venues.
According to the latest U.S. Census, there are over 1,500 Princeton-owned businesses. With the exception of a few key industries, most locally-owned brick and mortar merchants have found the pandemic to be a struggle. Kitchen Kapers, a staple in Princeton's Palmer Square for years, closed its doors in late July. On Nassau Street, Panera is no longer and Princeton Pi closed, stating "current conditions make it impossible for us to operate." At the Princeton Shopping Center, after 19 years, One-of-a-Kind Consignment Gallery shut its doors September 4th. Marlowe's Jewelry could no longer maintain the storefront it's had there since 1989 and left in June.
"In this climate, I couldn't hold out on a store of that size and continue," explains owner Marlene Marlowe, who decided to close her store just when the Governor permitted retail spaces to re-open. "I said, I can't go back knowing I lost 3 months and then and I'm going lose the next few months. I don't have a spring or fall season. My business is based on repairs and special work, so people did it all year round."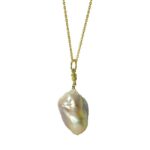 Marlowe's Jewelry is continuing to operate out of her home via her same store phone number and through her website by selling her inventory, making custom jewelry and dropping off batteries to long-time customers around Princeton. She hopes to open up a smaller shop somewhere in town when conditions improve.
"Our local businesses are the heart and character of the community," insists Christina DiDonato, owner of Bella Boutique in the Princeton Shopping Center. "It's imperative to our survival during this traumatic time that we keep our money in our town and support each other in every way we possibly can – even when it might be slightly less convenient."
At the time store closures were mandated in New Jersey, Bella Boutique had just received its spring shipment – it's second largest of the year. There were also imminent plans to expand into the neighboring storefront, which is still expected but has now been pushed back. Thanks to help of the Small Business Administration's Paycheck Protection Program (PPP) loan and through creative efforts to sell merchandise using social media and by dropping off curated boxes of goods to existing customers and their friends, the store stayed relevant and got through the hardest hitting months at about 20% its normal income. It is now slowly building back up.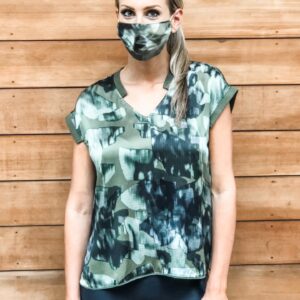 "We're being very cautious. I'm constantly cleaning and sanitizing, maintaining capacity," states DiDonato. "I now sell a ton of masks. People are coming out slowly, but people have nowhere to go so even though many clients still have money, they're not having the same excitement to buy nice clothes. I had to cut out heels and silks and now carry more joggers, loungewear, masks, sanitizer candles and self-care items for home."
To help move forward, Bella Boutique was one of 70 recent recipients of the Small Business Resiliency Fund grants awarded in August.
"The Princeton Regional Chamber of Commerce Foundation was presented with an opportunity in late March or April," explains John Goedeke, Foundation President, "to offer grants with a set of criteria, defined by Princeton University and the township, and targeted just to Princeton merchants."
The $5,000 grants for COVID relief and restart were initiated by Princeton University, committing an initial $250,00 with a promise of up to $100,00 in matching funds if same was raised by the community. The community met that challenge. The university, led by Kristin Appelget and town, led by Mayor Liz Lempert and Councilwoman Michelle Pirone Lambros, then joined forces with the Princeton Regional Chamber of Commerce, the Princeton Regional Chamber of Commerce Foundation and the Union County Economic Development Corporation to help them to create criteria for earning the grants, manage the process and disseminate the money.
"We're aware most rents start at $9000, but [the $5,000 grant is] just a little bit of help for some adjustments that needed to be done such as getting hand sanitizer, cleaning products and things like plexiglass for protection between the person taking care of you and the consumer," comments Esther Tanez, founder and CEO of ESTIR Insurance and a board member and Chair of Membership with the Princeton Merchants Association (PMA). "What we're trying to do as a PMA is give everyone resources, keep everyone connected and informed."
To help them through, PMA has been offering weekly Zoom meetings to bring the business owners together. People have been eager to figure out what relationships or expertise they might have to help each other.
Bon Appetit, the longtime eatery and market at Princeton Shopping Center, is having difficulties in the current climate and hopes its relationships might help ensure a future. The owner, William Lettier, is currently working with his landlord to try and adapt the existing business model to find success in a COVID world.
"It's a tough time for everyone. The food business is no exception and we are struggling," shares Lettier. "The lunch crowd has disappeared and the everyday shopper has a smaller footprint and they are mostly focused on going to online shopping or just going to traditional grocery stores."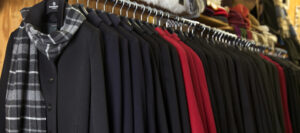 Lack of everyday shoppers is also affecting Landau, the 106-year old retailer on Nassau Street, which had temporarily closed March 8th and is trying to figure out how to approach a future for its business.
"It was getting to the point it didn't make sense to stay open," says Robert Landau, who partners in the business with his brother. "We started sensing something weird was going on at the end of February, but it was getting worse and worse and the signs in the news weren't good. Most of our employees are not teenagers and we were sensitive to the fact eldery people were the most susceptible, so why be open? We didn't want to endanger people's safety."
Landau is lucky to have a patient landlord who has worked with them through this time. The store remained closed until the first weekend in August, when it opened with limited hours on Saturdays and Sundays. Most of its clientele are 50 -70-year olds with disposable income – people largely not going out these days. They also feed a lot on traffic from Princeton University, which is now mostly non-existent.
"Now the university is pretty much shuttered and I don't see anything positive to say about what's going to happen in Princeton until the university opens and the pandemic eases," laments Landau. They are working on reaching out to existing customers but his product really relies on people coming into the store.
"Our product isn't a generic something. It's, in most cases, something you've never heard of or seen before or if you have it's limited exposure and that made us successful but required you come in and touch it, feel it, try it on."
Further north on Nassau Street, eatery Qdoba is also feeling the sting of missing university students.
"Definitely not having students around impacted us more.  A lot of them were still here in the spring. But once summer hit, now that they're gone, we're realizing sales are going down," shared Qdoba manager Dida Hous. "Compared to last year, sales were down about 30-40%. Since about late July they're starting to pick up. Now we're waiting to see how students not being here will affect our business."
Palmer Square Management, which manages the retail, residential and office operations for the entire downtown Palmer Square complex, including Nassau Inn, is feeling the squeeze as well.
"Retail leasing is suffering at this time, particularly with so many national tenants filing bankruptcy plans and restaurants (having been) unable to open for indoor dining," notes Lori Rabon, Vice President of Palmer Square Management and the Nassau Inn. "All tenants are feeling the pressure of the closures and uncertainty of the economy."
Within their operations, in addition to the loss of two retail tenants, some staff at the Nassau Inn had to be furloughed. However, Madewell is preparing to open soon on Nassau Street, one sign there is positive movement out there, too.
A few blocks up Nassau St., Proof is planning to open in the site that once housed Princeton Pi. Though they believe business could be better, some other retailers in Princeton are feeling the positive vibes, too. Rita's, a franchise, opened its doors on May 14th at a time many stores remained closed. It's walk-up window set-up at the Princeton Shopping Center allowed for a safe opening. Owner Jeff Antell couldn't hold a grand opening celebration, but his debut seems to have worked out.
"We basically turned the lights on and opened and said let's just see what happens. We had no idea what to expect in terms of what was going to happen. It ended up being great. It was definitely not how I pictured opening."
Rita's Princeton didn't get the spring business it had projected from the Princeton Little League families that were to gather at the nearby baseball fields, the usual shopping center summer concert series that was canceled or from large orders for picnics, family gatherings and other catering because people can't gather. But the opportunity for people who were stuck home in late spring/early summer to have someplace to go created excitement and customers.
Beyond retailers, the other brick and mortar business hit extremely hard this year is the restaurant industry.
"There's a number of companies that are dipping into their savings, companies that live on that regular cash flow," adds Peter Crowley, Executive Director of the Princeton Regional Chamber of Commerce. "Even with the opening of restaurants for 25% (indoors), that's probably not profitable for restaurants to bring in staff, cooks, food. They'll have less service but the fixed costs are high."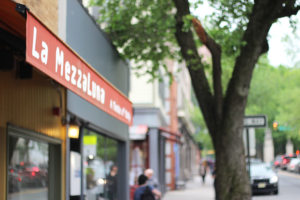 La Mezzaluna, an Italian restaurant on downtown's Witherspoon Street, knew hard times were coming after owner Michele Moriello returned in January from a trip to Italy. Having seen what Europe was starting to experience, he began saving money. The restaurant eeked through the hardest months by providing food to those in need and on the front lines. Local organizations Share My Meals and Feed the Frontlines paid a small stipend for each meal. Additional meals were donated through the buy-one-give-one program created by Mr. Rogers' Neighbors Kindness Project. In all, Moriello says they cooked 15,000-16,000 meals for these organizations. Then, outdoor dining opened and he was able to open with seating available out front and along the side of the restaurant.
"It was exciting in the beginning, though I was very nervous. I thought people would be nervous, but we got a great response," exclaims Moriello. "We did amazing business, record-breaking numbers since we opened the outside on Father's Day weekend. It was so busy, and it never stopped. We make 100s of meals a week."
One of the reasons La Mezzaluna is benefitting in a way other restaurants aren't is that it has 24 tables outside with an opportunity to seat 75 customers. Inside, which currently remains closed, there are 22 tables with a 70-guest occupancy. The restaurant is doing 3 times the business of a usual summer and has no plans yet to open for indoor seating.
"When we were cooking meals and the restaurant was closed, I was putting money on my credit cards and believed. I try to always look forward. That's the type of person I am," Moriello shares. He has started to look into heaters for his outside dining area. "Now I'm working on the winter, how to make it work, how to make sure I survive but most importantly all my co-workers survive. I could never do anything without them."
Part of La Mezzaluna's success was thanks to the help of Josh Zinder and his local firm, Joshua Zinder Architecture & Design who put together the master plan for the town to rework outside dining space in town.
"We put together 3-4 plans, then worked with the town, planned and refined it with them. Then we refined it with the town engineer and the outcome of that was what you see out there today. It'll be interesting to see whether people want to maintain outdoor dining environments after COVID is gone," says Zinder.
Business has been moving along is his industry. Light office spaces are attempting to open in some of the vacant retail spaces in town, companies are consolidating from rental spaces into singular buildings and residents are looking to create home office and learning spaces.
Zinder adds, "We have a lot of people asking us to do significant projects on properties they've just purchased, commercial is bigger but also residential." Noting, there has been enough work to keep all of his employees more than busy.
Some of the work is coming out of the now burgeoning realty market which struggled from March thru August. Callaway Henderson Sotheby's International Realty was concerned back in April, getting by with the help of the PPP loan. As of mid-August, Princeton home sales were still down 7% overall in contracts this year from last year.
"January and February were the busiest first quarter in a long time. It was interesting to have such a busy time then March came, we were cranking along, then the back half fell off. April was down 73% versus a year ago (pending contract sales for that month)," notes managing member Judson Henderson.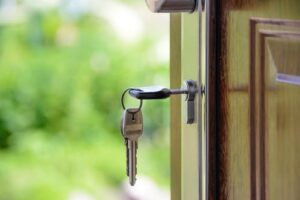 Late April, people started to come to our area from places including New York City, Philadelphia, Hoboken and Jersey City looking for housing. By June, pending contracts were up 3%, with an 84% increase in July and a 27% increase in August compared to one year ago.
"That first wave was very much people abandoning leases and not just high end – more people were leaving $3,200/month Brooklyn rentals and buying their first house for $600,000 in Lawrence or Hopewell," Henderson adds. The Princeton market, with an average home sale price of $1.025m, saw the rise come in August. "There wasn't as much exposure for us in the high end."
To date there have now been 12 deals over $2m, versus 16 this time a year ago. 8 of those 12 have been since July 24th. As of September 10th, Princeton has 102 houses on the market. Bidding wars on houses, mostly those that are turnkey and allow one to move right in, have become common as of late, though buyers may become more selective if the inventory keeps increasing. Features including a swimming pool and a home office have also been sought out. The volatility of the market leaves one not knowing what to expect for the rest of the year, but there is hope in the next big season.
"It stands to reason we'll have a busy spring. In Princeton the number of rentals was up by 8% through August, and I think a lot of those people will be buyers in the spring," says Henderson.
A busy spring would be great for all businesses around Princeton. But first, they must get through the winter months. Peter Crowley reminds us that "every dollar you spend in the community is $.88 back to the community."  So, merchants want to make sure you know – if we want to keep having local, keep supporting local.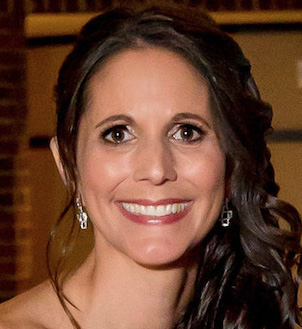 Lisa Jacknow spent years working in national and local news in and around New York City before moving to Princeton. Working as both a TV producer and news reporter, Lisa came to this area to focus on the local news of Mercer County at WZBN-TV. In recent years, she got immersed in the Princeton community by serving leadership roles at local schools in addition to volunteering for other local non-profits. In her free time, Lisa loves to spend time with her family, play tennis, sing and play the piano. A graduate of the S. I. Newhouse School of Public Communications at Syracuse University, Lisa was raised just north of Boston, Massachusetts but has lived in the tri-state area since college. She is excited to be Editor and head writer for Princeton Perspectives!