If you drive through downtown Princeton lately, people are out and about. There may not be as many as there used to be, but it's not the abandoned wasteland it was in the spring. Diners are enjoying food in make-shift areas outside their favorite restaurants and shoppers are picking up their needs inside open retailers. But are they eating and shopping enough to make up for the turbulent road these businesses have been on since March?
To help our community understand what it is like to own a local business these days, we reached out to several area business organizations and owners. We know sudden closures and physical restrictions on brick-and mortar businesses threw many for a loop, so we wanted to know how they've adapted to the times. Some had to lay off or furlough workers, which made the pandemic even tougher. In our September issue of Princeton Perspectives The Working World: Princeton's Business Climate Today we delve deep into all of these workforce issues.
To be a surviving business, you need customers and clients. What are you doing to support local businesses? Take a look at this month's Pulse of Princeton for the perspectives of some of our locals.
To really get an understanding of how local owners are faring today, we connected with a variety of establishments. Some are downtown, other's around town. Some operate as a storefront, others on location. Read COVID Effects: Princeton's Current Business Climate to get a sense of how this pandemic has affected our local merchants.
Employment – having a job and money to spend – is an essential part of the local financial structure. Princeton's Employment Status During COVID – How to Find a Job Today shares some good news about employment levels in our area. If you are out of a job or looking for a change, read on to get job hunting tips and find out about the resources available to you – many for free!
It is interesting to learn that certain industries have fared the pandemic better than others. For some, it was due to government restrictions and allowances. For others, it was about the needs of consumers. In Local Businesses Find Stability Through Bouts of Success we share which industries have had the most success in New Jersey, Mercer County and Princeton.
Creativity, forward-thinking and adapting to the times also played a key role in some business' stability. Personally, I hope online ordering and curbside pick-up stick around for a long, long time! It is fascinating to see what else our local merchants did to maintain customers and ensure their product could reach the local community. Close-up: Adaptations Help Café Turn Adversity into Blessing shares how one local owner worked to ensure a future for his business.
The warm weather months have been a haven for many, allowing people to follow their outdoor passions and businesses to utilize outdoor space. As we enter fall and then winter, there are a lot of unknowns. So, get out today and support our local community.
Then come back to us in October to be well-prepared for the upcoming election. More than 12,000 voters have already used NJ's new online voter registration tool which launched earlier this month. If you're not already set up, make sure you've registered to vote by October 13th. Mail-in ballots are being sent out October 5th. Princeton Perspectives will provide you with everything you need to know to vote in 2020! If you're not already on our mailing list, sign up here to get every issue in your inbox!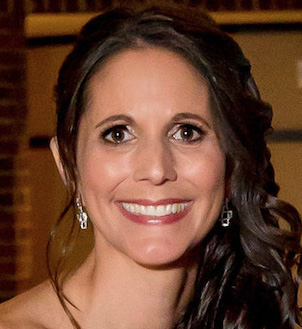 Lisa Jacknow spent years working in national and local news in and around New York City before moving to Princeton. Working as both a TV producer and news reporter, Lisa came to this area to focus on the local news of Mercer County at WZBN-TV. In recent years, she got immersed in the Princeton community by serving leadership roles at local schools in addition to volunteering for other local non-profits. In her free time, Lisa loves to spend time with her family, play tennis, sing and play the piano. A graduate of the S. I. Newhouse School of Public Communications at Syracuse University, Lisa was raised just north of Boston, Massachusetts but has lived in the tri-state area since college. She is excited to be Editor and head writer for Princeton Perspectives!