It has been a difficult time to own and run a business – for many! While some saw business stop or drop off with the arrival of COVID-19 and are struggling to stay open, others found a surge in business is helping to even out the bad times.
According to the Princeton Mercer Regional Chamber of Commerce (PMRCC), industries including commercial HVAC, cleaning services, construction and digital marketing companies have seen great strides through this time. Liquor stores, bike stores, local farms, furniture stores and technology companies have also seen spikes and our local owners are hopeful it will pull them through the winter months.
"Companies thriving in that secondary sense are really just surviving and moving forward as opposed to blowing it out the doors," states PMRCC Executive Director Peter Crowley.
A June survey by the New Jersey Business & Industry Association (NJBIA) showed only 2.45% of NJ businesses (NJBIA members and members from other partnering business associations who are participating in the New Jersey Business Coalition) are operating and performing better than normal with 1.8% experiencing a surge in revenue. Though our local WalMart has closed, other locations and "Big Box" companies seem to have fared the best overall, thanks to the classification as essential services.
"They've really crowded out our mom and pops," explains NJBIA CEO Michele Siekerka. "WalMart was able to stay open and provide all of their services, not just essential food, but the downtown clothing store was forced to close. Now there's the convenience of 'I can go to WalMart and buy food and at the same time buy clothes for my children,' whereas otherwise you might have gone to the downtown store to get clothing for your child."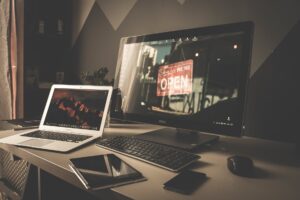 Siekerka states that Best Buy and other stores where you would buy computers or office furniture have seen strong sales. Locally, technology companies found success on the tails of these stores, because when the pandemic hit, big chains weren't initially sending techs into people's homes.
"We found workarounds for that with Zoom meetings and having clients show us their homes on their phones and we could walk them through how to set up their router that way," explained Alison Rush, who owns Technician X, with her husband Chris. The company specializes in computer repair and upgrades, basic IT support and networking servers with a small storefront in Skillman.
Technician X saw a 50% increase in sales and service in the first weeks of the pandemic. Once the initial set-up panic leveled out, a 25% increase has helped them through the past several months. The normal back-to-school increase isn't happening this year, but business is still on the busier side.
"It was in such huge demand making the switchover so businesses, parents and students could all make the switch from work and school to being home in a safe fashion," shares Rush. The furniture industry has also seen a change during the pandemic.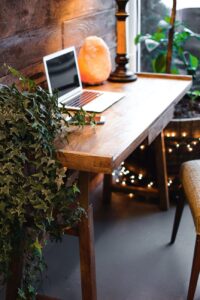 "If you look at stores like Raymour and Flannigan – these bigger furniture stores – they are doing better because people are at home, trying to fix up houses. If people have to work and spend this much time at home, they need to have a nice office," shared Christine Curnin, PMRCC's Head of Membership Development. One industry insider told Princeton Perspectives that business at Raymour and Flannigan may be up as much as 35%. Local furniture stores, like Homestead Princeton, have seen some spike in specific furniture sales but it's not all rosy.
"We did get the PPP (Paycheck Protection Program loan) and have been able to hire the large majority of our employees back, but it's affected all small businesses," states Kristin Menapace, owner of Homestead Princeton with her husband, Ron. That being said, there has been some uptick in local furniture purchases. "Because of the pandemic and everything going on with people at home, working from home, we've definitely seen an increase in the need for desks but also redoing spaces because they're spending more time at home."
Overall, Homestead Princeton feels a significant impact from the forced closure of their brick and mortar store from mid-March until June 15th, though it did maintain an online and call-in/curbside presence. A staple in Palmer Square since 2012, it recently relocated to the old Princeton packet building on Witherspoon Street.
With people seeking outdoor activities more than ever, local bike shop Kopp's Cycle didn't have a big box competitor to contend with and the start of the pandemic was very rewarding.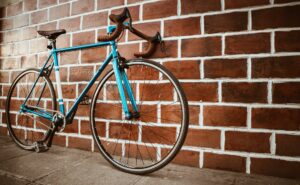 "Business did get busy when things started in March and April and the guys at the shop were working day and night to make people happy," explains owner Charles Kuhn.
America's oldest bike shop, which first opened in 1891, tells Princeton Perspectives it saw a 10% increase last spring, but also had to cover increased payroll and overhead. And while cycling became and has remained extremely popular, the supplies have not. Tires and tubes are on backorder and there's little product to market.
"We're doing the best we can, but because of shortages, we're not able to take advantage of the business that's out there and available," Kuhn adds. "I'm realizing the business we have done already this summer is what's going to carry us through the winter."
Kopp's Cycle is missing the arrival of 10,000+ Princeton University students and a back-to-school cycling craze that usually makes September its best month of the year.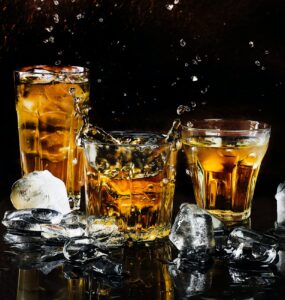 The liquor store industry also saw a big early spike in sales. Joe Canal's in Lawrenceville experienced a huge surge when the isolation measures went into effect.
"We were doing probably 400-500 online orders a day compared to pre-COVID which was about 20 a day. There was quite a change," says Isaiah Pettis, a store manager. "Things started to level out by mid-May. We're still doing well but it is definitely not the rush we were seeing in spring."
One smaller local Princeton liquor store shared they saw an increase in sales of items like cocktails, bitters and other supplies needed to be a home bartender when people realized they couldn't get out during the pandemic.
Solid through the past six months has been the hardware store industry, which was deemed an essential operation and was able to stay open and continue serving their communities. Recent research conducted by the North American Retail Hardware Association (NRHA) shows 87% of the independently owned hardware stores, home centers and lumberyards are reporting that same-store sales have increased over 2019 and the NJBIA has seen it surge in New Jersey as well. Ace Hardware in Princeton Shopping Center is among those stores that has seen success this year. NRHA has found that amongst those reporting a 2020 increase, the average increase in sales is about 24.5%.
According to Food Marketing Institute's 2020 Power of Produce report, 69% of consumers look for locally grown or produced foods. Two-thirds buy produce at farmer's markets, and six in 10 shop at a farmer's market at least occasionally. That explains why anecdotal evidence from area farmers indicates business has been good and solid, above normal. When locals were anxious about going into supermarkets in March and April, turning to outdoor or smaller local farm stores felt safer. Peter Furey, Executive Director of NJ Farm Bureau, says this was a great advantage to many.
"Since local farm markets opened, they've been selling like crazy. It's the outdoor experience, safety and that's what's helped them. It's true for the garden centers as well. Potted plants, landscaping – people were home because of the pandemic and started gardening like crazy."
Alec Gioseffi left his Princeton-area farm in October to become farm manager at Ironbound Farm in Hunterdon County. Ironbound has experienced this unexpected craze.
"We have not stopped since the pandemic happened. The demand has grown to be larger than what we can actually produce. However, we've had to shift how we get product to a consumer," said Gioseffi.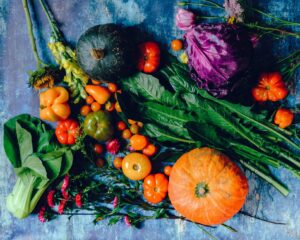 Ironbound was planning to phase out its dwindling Community Supported Agriculture (CSA) farm share business, then COVID hit and instead it grew 5x. They also shifted from wholesale business with restaurants and now partner with two home distribution businesses. One distributor in Brooklyn went from servicing 300 boxes pre-COVID to 3,000 boxes a week with a multi-thousand-person waitlist. To support the buy-local trend, Ironbound has turned its tasting room into a farm store and utilized outdoor space for dining facilities. Mercer County farms also adjusted their structure to take advantage of the local desires as Meredith Melende, Agricultural Agent III at Rutgers Cooperative Extension of Mercer County explains.
"Some farms shifted their planting schedules to accommodate consumer demand for spring greens, others maxed out on their CSA shares, and many implemented online sales and varying pick-up methods and locations."
What must be noted is that even though sales have been strong, additional labor expenses and out-of-pocket costs such as protective gear, plexiglass dividers and the need to pre-package produce instead of having it in open bins has increased farmer's costs. So, while the sales may have seen an increase, the profit isn't extraordinary. The hope, for many of the farmers that Furey has spoken to, is that the discovery of locally grown and sold food is one that will carry over with consumers and not just be a phase of the pandemic.
Personal life coaching thrived as a business in the weeks after the isolation measures went into effect.
"People needed immediate support, their life was falling apart," notes Anais Bailly, who owns the NJ-based consulting and coaching practice ABM Structured Solutions.
The life coaching takes places mostly over the phone, so it was easy to address the need without leaving home. After June, when the social justice movement began to build, more diversity, equity and inclusion training requests began to come in. Many companies are seeking out ways to ensure they are complying in this way.
"If you're really trying to be a multi-cultural and inclusive institution, we have to address what the people of that organization feel," adds Bailly.
It's a business that is building, and Bailly and her husband were able to transition their practice into a virtual one to keep up with the trainings.
These business owners know they are lucky to be in industries that have seen bursts in a time many are struggling, and all know they have to stay innovative and vigilant. There is hope amongst all of them that the surges will continue, and if not, the ones they've experienced will be enough to sustain them forward and through the unknowns of what lies ahead.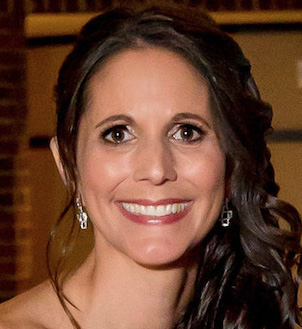 Lisa Jacknow spent years working in national and local news in and around New York City before moving to Princeton. Working as both a TV producer and news reporter, Lisa came to this area to focus on the local news of Mercer County at WZBN-TV. In recent years, she got immersed in the Princeton community by serving leadership roles at local schools in addition to volunteering for other local non-profits. In her free time, Lisa loves to spend time with her family, play tennis, sing and play the piano. A graduate of the S. I. Newhouse School of Public Communications at Syracuse University, Lisa was raised just north of Boston, Massachusetts but has lived in the tri-state area since college. She is excited to be Editor and head writer for Princeton Perspectives!