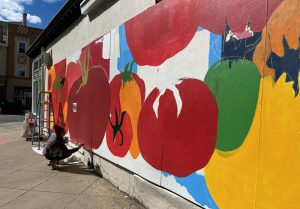 Princeton Perspectives is celebrating our 3rd birthday with this issue! From our first issue during COVID isolation in March 2020 until now, we have been growing and changing with our community. Your readership is what keeps up going, and we are so grateful.
As I watched the artist paint a new mural on Spring Street, I could see this project changing with each stroke of the paintbrush. Change can be beautiful. It can also take a lot of time, discomfort and adjustment. As Princeton grows and tries to meet the needs of all of its residents and visitors, there is bound to be change. Old streets are redone to make for better usage, old buildings are torn down to make way for hotels and new homes. Procedures change, either by necessity of cost or by desire. Sometimes people take to the changes quickly, and sometimes people make a lot of noise.
In the March issue of Princeton Perspectives, Change Can Be Hard. How Do We Know If It's The Right Choice? we take a look at some of the various changes happening in our area, and offer facts, perspectives and background to help you better understand them so that you can decide what you feel is right.
What are your thoughts on recent local changes? That is what we asked locals for this month's Pulse of Princeton. There is optimism abound and it is interesting to hear the varying changes on people's minds.
Some Residents Want to Throw Away Princeton's New Trash System, as you've likely heard. Perhaps it's not all bad! Questions, confusion and frustration have caused many residents to call and complain or post comments on neighborhood chats. Princeton Perspectives has also heard from you. So, we've posed concerns to Councilwoman Eve Niedergang, and laid it all out there.
Another change that has many residents speaking out is the way Princeton is approaching affordable housing. How Affordable Housing Gets Added into Town is a Complex Decision, so this article offers two perspectives: one explaining what brought Princeton to where things are today and another offering additional things to consider.
Today is also the time to look towards tomorrow when it comes to the climate. Governor Murphy just put forth some new goals to save it. The Likelihood Local Residents Can Help NJ Meet New Climate Change Goals takes a look at what they are and offers local expertise and thoughts about how we'll get there.
In order to be successful in a changing world, people nowadays often learn more than one language. In the Princeton area, there are schools that can educate children in dual language and bilingual programs from an early age. Changing Opportunities Ensure Bilingual Education for More Students shares information about a new program coming this fall.
In this month's Perspectives Revisited we update you on two stories we've recently covered. Teen's mental health continues to be a growing concern, so read on to learn about the latest news. We're also taking a look at how the warm winter has affected the region's maple tapping, adding more information to last month's article.
As you ponder all of the changes happening around, speak up if you have a concern or objection. Ask questions if you find things aren't clear. Change can sometimes be a mistake, but it might also be for the better.
Next issue, we will have changed seasons as well. I hope you enjoy the remainder of winter and thank you, as always, for reading. Please do reach out by emailing here if you have any ideas for future stories or comments on what you've read.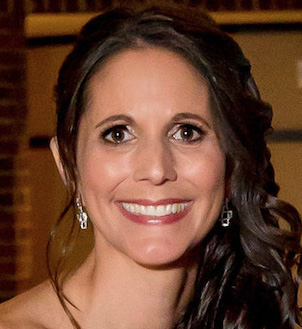 Lisa Jacknow spent years working in national and local news in and around New York City before moving to Princeton. Working as both a TV producer and news reporter, Lisa came to this area to focus on the local news of Mercer County at WZBN-TV. In recent years, she got immersed in the Princeton community by serving leadership roles at local schools in addition to volunteering for other local non-profits. In her free time, Lisa loves to spend time with her family, play tennis, sing and play the piano. A graduate of the S. I. Newhouse School of Public Communications at Syracuse University, Lisa was raised just north of Boston, Massachusetts but has lived in the tri-state area since college. She is excited to be Editor and head writer for Princeton Perspectives!