Amidst all you are enduring right now, we are thankful that you have chosen to take a moment to explore our third issue of Princeton Perspectives. Our goal is to always take a closer look at what matters to Princeton, and today we believe it is the connections that are guiding us through each day.
When we were discussing topic ideas for this May issue about six weeks ago, I was very optimistic. We were just weeks into isolation and I thought for sure that by mid-May we'd be in a different place. While Princeton, NJ now allows golfing and use of state parks, we unfortunately haven't yet come out the other side and we're not sure when we will. Though it remains a difficult time for many, we're hoping this issue of Princeton Perspectives can provide some morsels of hope.
One of the most enlightening videos I've seen over the past two months was of a former Soviet Union citizen who was imprisoned in isolation for over 400 days. He shares his tips for quarantine, which he utilized to endure his own ordeal. He reminds us that right now we individually have little control about what the future holds. So instead of waiting for those plans to unfurl, we should fill each day with a plan that we can control. Read a book, clean a closet and enjoy our hobbies. He urges us to find reasons to laugh, as often as possible. Look for humor in the little things or find jokes online. And overall, he encourages everyone to feel your connection – remember you are not alone! In order for us each to endure today's pandemic, mentally or physically, we must join with a bigger community to help us through. It's this last bit of advice we're exploring in this issue, Connections – What's Gotten us Through and What Keeps us Going! There are different connections one can experience and a lot they can offer us. Princeton Perspectives is always here to try and keep you connected to our community!
Connecting the Best Parts of Princeton shows how with each other's support, we will endure. Amazingly, our community has so many groups working together to help each other that we can't mention them all. But it's the connectedness of their goals that make it all possible and are making Princeton a better place right now.
Some are propelled to a better place through religious or spiritual practice. In Perspectives from the Pulpit we share the guidance and insights of local leaders as they navigate these unchartered times with their communities and congregations.
For most of us, our daily community these days is our immediate family. Family Connections: Weathering the Pandemic (for Parents, Older Teens and Young Adults) helps those whose household dynamic has shifted recently. If you have older children who had been off at college or living elsewhere and you have suddenly been propelled together again it can be exciting yet complex. Our expert's column can shed some light.
And while we love our immediate family, there are often others our in our lives that help us feel whole. Those social meetings were suddenly cut off when we were told to stay home. But if you're reading this magazine online, that means you have access to the internet via a phone, tablet or a computer. Take advantage of what those have to offer. I'll admit, I'd never heard of Google Hangouts or Zoom before COVID-19, but they have become great everyday tools to help keep up with various networks of people. In The Power of Connecting in a Technological Time we share with you a glimpse of different local communities and how technology platforms are keeping them in touch.
Lastly, we bring you this month's Pulse of Princeton. It's a challenge to get a sense of how everyone is feeling when we can't get close. But we appreciate those we could reach who shared their selfies with us. Check out this video to see how some in our area are staying connected during Spring 2020.
We know these times are tough, but we hope this issue reminds you to take hold of the little things and embrace your connections. Please stay safe, stay healthy and get excited for spring to turn to summer and the great outdoors to become even more accessible. We look forward to sharing ways to experience our beautiful Princeton community's Natural Wonders in our June issue.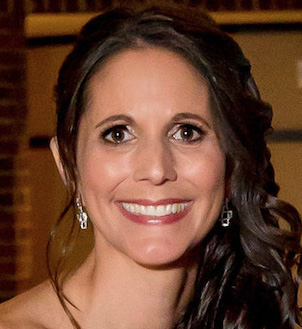 Lisa Jacknow spent years working in national and local news in and around New York City before moving to Princeton. Working as both a TV producer and news reporter, Lisa came to this area to focus on the local news of Mercer County at WZBN-TV. In recent years, she got immersed in the Princeton community by serving leadership roles at local schools in addition to volunteering for other local non-profits. In her free time, Lisa loves to spend time with her family, play tennis, sing and play the piano. A graduate of the S. I. Newhouse School of Public Communications at Syracuse University, Lisa was raised just north of Boston, Massachusetts but has lived in the tri-state area since college. She is excited to be Editor and head writer for Princeton Perspectives!