It's currently Ramadan. Easter and Passover took place last month. These holidays are meant to bring families, friends and congregants together. Yet, no one could gather. In this time of deep uncertainty, many people are forced to alter the ways in which they connect, have heightened their religious or spiritual connections or may have even found news routes to follow. Whichever your method or approach, we hope that it is bringing you some peace and a sense of meaning. We often turn to our religious and spiritual leaders for guidance, so we've reached out to a few to share their insight with you in this unique time.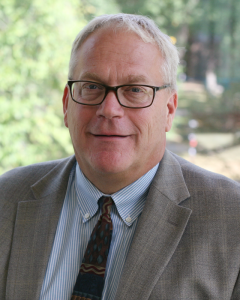 David A. Davis
David Davis has served as senior pastor at Nassau Presbyterian Church for twenty years. He is also a graduate of Princeton Theological Seminary where he continues to teach as an adjunct professor in preaching and worship. David has built strong relationships with leaders all through the Princeton community and worked collaboratively in many ways.
As the pastor of Nassau Presbyterian Church, I have seen the myriad of ways our community of faith has come together spiritually while being apart physically. At the church, we no longer call it "social distancing" but "physical distancing." The social bonds of our congregation are still being maintained and held together. The ties that bind us are being nurtured in spiritual ways, in virtual ways, and in some old-fashioned ways. Each week I find myself grateful and moved by the imaginative ways people are finding to care for another and look after the most vulnerable and lonely.
Our virtual worship on Sunday mornings began on March 8th. Since so many positive cases around the country have been tied to gatherings at houses of worship, our decision to stop meeting at 61 Nassau Street early on was an important one. We also established multiple teams of people for reaching out and sharing in communication. The efforts range from video calls to landlines, from Facetime to cards and letters. The pastors get to hear from those volunteers and get updates back on people regularly. We know of new relationships formed that span generations. We learn of long friendships now deepened by the time and effort put into checking on one another. I hear over and over from the recipients of a call or letter or check-in expressing lifted spirits and warmed hearts. Yes, the net of care in our faith community is different but in powerful ways it is a stronger one.
At the center of our virtual life together is the nurture and care of spiritual lives. Our long-standing email prayer chain has been busy and grown as we pray for church and family members and people we don't know. One dedicated member receives prayer requests by email, collates them, and distributes electronically once a day. Our efforts to lead worship with content recorded from our homes is refreshingly authentic and surprisingly intimate. We pre-record each aspect of worship and upload to a shared platform and our administrative staff schedules them to go "live" on our website on Sunday morning. We try to do what we do every Sunday in our tradition; focus on God's love, call people to love one another and the stranger, and try to plant seeds of hope.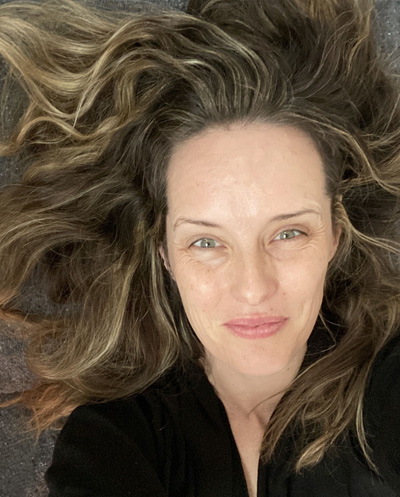 Kirsten Haley
Kirsten is the owner and founder of sault + spirit. She seeks to provide a space for expansion and healing for all. Believing everything we need to live our most joyful, purposeful lives resides in the stories we tell, the profound wisdom of our bodies and learning to hold this whole dance of life with a looser grip and a more joyful heart.
Our culture moves at a pace where the measure of success is usually how much we've done and accomplished; in a day, a year or a lifetime. We don't typically make time for cultivating internal awareness and a sense of our inter-connected natures… the type of awareness and understanding we might be developing in a meditative or spiritual practice. But suddenly, in this unprecedented moment, we all have so much unfilled time and the pace, structures and activities that normally define our lives have fallen away. In this unique pause, it's natural that a level of self-awareness is allowed to bubble to the surface and we suddenly have time to consider what it's like to sit alone with our thoughts, sensations and feelings. It's like a crash course in mindfulness and acceptance!
So how can we lean into this moment? Even taking five or ten minutes a day to explore what's coming up will have profound effects. This can be a few minutes of sitting quietly and welcoming whatever thoughts or feelings emerge, all with an attitude of unconditional friendliness. Or making a playlist that speaks to the heart and allowing your body to move intuitively. Or walking through the woods and feeling the earth beneath your feet. Allowing the wind to brush your skin and feeling your whole body as a listening being. Watching the spring light pour through the beautiful, blooming trees of Princeton, I can't help but feel hopeful. Can you let nature nourish you more widely? It can be so simple and so powerful. To honor your experience of the world, right here and right now, accepting it all as just what is. No right or wrong, just what is. It can't help but open space within.
And as difficult or intense as that may feel, the truth is that when we are able to sit with our "self" this way (adding healthy doses of compassion and curiosity), it simply makes us more available to life. It makes us more available to the people we love. We become aware of what brings ease to our life and what brings tension. We can't help but discover what will bring more peace and purpose to not only our own lives, but to the lives of everyone we are connected to. In this pause, we are learning. Take this opportunity to also listen. To yourself, your heart and to the world around you. There is much to be heard and much to learn, especially in this unique moment when the world is quiet.

Sami Catovic
Sami is the Executive Director of the New Brunswick Islamic Center (NBIC). He has been an active speaker and contributing member in many leading American Muslim community organizations.
The challenge of COVID-19 to Islamic Centers is how can they provide spiritual and social services to the community that are an authentic expression of the tradition, in the absence of the physical sacred space of the mosque. This challenge is more daunting during these times, as Muslims are in the midst of the holy month of Ramadan. It is a month in which Muslims fast from food and drink, sunrise to sunset, in order to draw closer to God. It is during this month that the mosque becomes the center of the believer's life. At the New Brunswick Islamic Center, for example, there are usually over 700 people every single night who attend the evening prayers, children's program, talks and dinners that are held at the center.
In the absence of the use of the physical space of the mosque, NBIC has implemented various online programs through YouTube and social media platforms. Every morning and evening, prayers are recited live online. The recitation of the whole Quran during the month, an essential part of the Ramadan experience, is done every evening. There are daily programs for children, youth and adults, as well as weekend late-night virtual spiritual gatherings. Community members also share photos and messages of their home Ramadan experience on various social media platforms, in order to keep them connected.  Curbside meals are distributed on weekends for the community to eat at home. This gives members the ability to share in a meal together, even though they are separated in their homes. Opportunities for service and generosity are provided online for people to give, and volunteers from the community deliver food to homes as well as provide financial assistance to those in need.
This is the first time in history that the Muslim community worldwide has been deprived of the use of the mosque for its spiritual growth during this month. This unique situation, however, has also provided opportunities for people to facilitate their spiritual experience in their own homes. Recognizing this opportunity, the NBIC Ramadan Program theme this year is "Community Begins at Home". While we anxiously await to safely return to our mosque, we understand that God's Mercy and the ability to reach Him is not confined to a physical sanctified space

Julie Roth
Rabbi Julie Roth is the Executive Director of the Center for Jewish Life – Princeton Hillel and the Jewish Chaplain of Princeton University. Rabbi Julie enjoys nothing more than meeting with students, faculty, and alumni, and her passion for pluralism, Jewish life, and multi-culturalism make campus work an ideal match.
On May 13th, in a dining hall usually bustling with more than 150 college students singing the Shabbat blessings and catching up, less than 50 sat spread out every third seat. We were all somber and shocked that the Center for Jewish Life – Princeton Hillel would close down that evening for the rest of the semester.
No one knew what was next, what a college Jewish community looks like with students at home, scattered around the United States. We could not have imagined our Reform, Conservative, and Orthodox Friday night Shabbat services continuing weekly, over Zoom, modified but still with student insights into the Torah and spirited singing.  Like many, we adapted, taking advantage of chat rooms for discussions and meals for those who were alone. The Passover seders were surprisingly meaningful. 239 students, parents, alumni, and community members celebrated together – a larger, more diverse group that could never have gathered if the seders were in person, in Princeton.
In the Jewish community, we have celebrated four major holidays and the weekly Sabbath since COVID-19 shuttered our houses of worship. Princeton Hillel students insisted we continue our annual tradition on Yom HaShoah, Holocaust Commemoration Day, of reading the names of Holocaust victims for a 24-hour vigil. Instead of standing in front of Frist Campus Center, students read all day and night over Facebook livestream to more than 4,000 viewers. On Yom HaZikaron, Israel's Memorial Day, our Israel Fellow, students and parents, told the stories of fallen Israeli soldiers and terrorism victims to friends, relatives, and mentors. Instead of our usual Israel Independence Day BBQ with hundreds of students celebrating Israel's rebirth together outside, we shared a virtual tour of the country on Google maps.
But the true spiritual work comes daily, when we wake up to another day of the pandemic and consciously lift our spirits through a mindful walk outside watching spring unfold all around us or the practice of hakarat hatov, of recognizing the good that is still with us. I am grateful for the ways in which celebrating Shabbat and holidays, even at a distance, has lifted my spirits and reminded me that hope, community and connection are not cancelled.