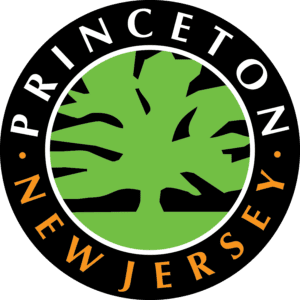 Most of us spent the summer getting out more and resuming some of the activities we'd avoided during the previous 18 months of the pandemic, thinking the worst was behind us. And while the high vaccination rates in Princeton should prevent severe illness or death for most, Princeton is starting to see a return of COVID infections. The Delta variant is assumed responsible for 90% of NJ's COVID-19 infections over the past 3 weeks, a trend that is starting to appear in town as well. Should this become more severe, it could prompt the municipality to enact some changes. For now, mask mandates are only being required at K-12 schools (per the governor), yet the Princeton Health Department is advising people to resume wearing masks when indoors, especially if going home to unvaccinated people.
Beyond COVID concerns, there are several other changes taking place or being discussed around town. In this month's issue of Princeton Perspectives, Local Changes on the Horizon in Princeton, we are taking a deeper look into a handful of them.
Within our four articles, we only have space to cover a few of today's main issues. Some of those are top of mind as we asked people around town what issues concern them the most, and some people have others to highlight. Watch our Pulse of Princeton to hear all of their comments.
We do know that 71% of Mercer County voters made a statement by choosing "Yes" on Question 1 in November. That vote was in favor of decriminalizing cannabis in New Jersey. Now, it is time for municipalities to decide whether or not to allow the licensing of cannabis businesses. What are the options? Where are the plans headed? We break it all down for you in Should Princeton Welcome Cannabis Businesses to Town Now That It's Legal? Read it now to learn where things stand and stay tuned as our municipality makes its plans going forward.
Many groups around town are weighing in about whether or not to follow Summit, Maplewood and Montclair in creating restrictions around gas-powered leaf blowers. There are concerns about the environment and health that are being discussed and one of our guest writers shares those considerations for you in Changing the Landscape Project Encourages Residents to Reimagine Their Lawns.
Princeton taxpayers may soon vote to take on another referendum, in a school year marked with a lot of change. In Leaders and Goals Take Princeton Public Schools in New Directions we share details about this referendum proposal, as well as introducing you to several of Princeton Public Schools' new leaders.
And you've seen the changes in town, spurred by COVID, providing expanded outdoor spaces for eating and more places to walk, bike and enjoy getting around. Our guest writer explains some of the transportation options and the future plans in Transportation Options Make It Easier to Get Around Town.
Perspectives Revisited offers a look back at information we've shared in the past and updates it. Be sure to scroll to the bottom of your screen to find out this latest news.
We are grateful to be able to share what matters to Princeton and provide specifics and details about the many local changes on the horizon. As the final weeks of summer are upon us, Health Officer Jeff Grosser says the increase in COVID cases in Princeton are being linked to international and inter-state travel, and indoor gatherings. So, please be safe.
The international nature of Princeton, which perhaps plays a role in all this travelling, is also something that makes this town so special and unique. Next month, Princeton Perspectives will take a look at the many nationalities and cultures living here together.
Please continue to share our magazine with others and click here if you have topic ideas you'd like to see us cover. We wish you a fun and healthy end to summer!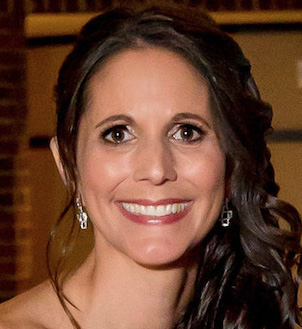 Lisa Jacknow spent years working in national and local news in and around New York City before moving to Princeton. Working as both a TV producer and news reporter, Lisa came to this area to focus on the local news of Mercer County at WZBN-TV. In recent years, she got immersed in the Princeton community by serving leadership roles at local schools in addition to volunteering for other local non-profits. In her free time, Lisa loves to spend time with her family, play tennis, sing and play the piano. A graduate of the S. I. Newhouse School of Public Communications at Syracuse University, Lisa was raised just north of Boston, Massachusetts but has lived in the tri-state area since college. She is excited to be Editor and head writer for Princeton Perspectives!