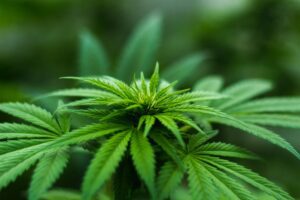 67% of New Jersey voters (and 71% of those in Mercer County) approved it last November and in February, NJ Governor Phil Murphy signed the legalization of cannabis (for those over 21) into law, but does that mean Princeton residents want to invite the cannabis industry to town? There are not yet any cannabis businesses within the boundaries of Princeton, and the town is taking time to do its due diligence before deciding whether to allow any.
"I don't want the public to think council members have prejudged where we go with cannabis," stated Councilman Dwaine Williamson at a recent meeting. "We may go one direction we may go in another direction. There seems to be an attitude that there's a presumption we're going to opt-in in the future, but we can't prejudge this. Whatever direction we go in is going to be well thought out and well prepared."
When the New Jersey Cannabis Regulatory, Enforcement Assistance, and Marketplace Modernization Act was signed in February, it gave municipalities the option to follow regulations the state is creating or to have their own controls over what types of cannabis businesses could take place within their borders, with regards to cultivating, manufacturing, wholesale, distribution, retail and delivery licenses. It also came with an August 21st deadline or an automatic opt-in would take effect for five years. With an agreement that making the right decisions for Princeton would take some time to determine, the four Council members present at the Monday August 9th Princeton Council meeting listened to public comment then voted unanimously in favor of the ordinance to opt the municipality out of all licenses, maintaining the ability to opt back in to any and all opportunities once the assessments are complete.
"This is opting out for now" said Councilwoman Leticia Fraga, at the August 9th Council meeting. "We do want to engage the public at not just one but maybe two community meetings. We're looking at next September for our first."
The opt-out buys time for the Cannabis Task Force that Princeton created to fully evaluate and determine what types of cannabis businesses to allow in town, if any, and under what controls.
"If we rushed it, we wouldn't be able to have community meetings. The Task force is doing a lot of leg work on how this has impacted other towns, in other states, so we can have a real feel for whether to let market forces draw the decisions," explains Princeton Councilwoman Michelle Pirone Lambros, who is also a member of the Cannabis Task Force. "Do we ordinance things like hours and distance to schools and things like that? There's a lot of detail to work out. We could've done it quickly but felt we didn't want to rush."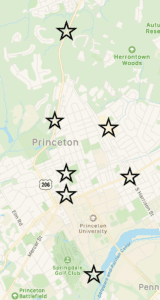 The 23-member Cannabis Task Force comprised of local officials, business members, town residents, representatives from Princeton Public Schools, the police, organizations and more has chosen to first look at retail licensing to determine what, if any, parameters should be created. So far, specific commercial zones have been identified within Princeton's borders. These include 206 North (the Bottle King area), lower 206 North (corner of Mt. Lucas and Cherry Hill Roads), Witherspoon North (Witherspoon from Green Street to about Leigh Avenue), the Central business district (Palmer Square/downtown area), the Dinky area (where Metro North is), Jugtown Historic District (corner of Harrison and Nassau Streets) and Princeton Shopping Center. The Task Force is still considering if any or all of these zones should allow cannabis dispensaries.
"The business voices and some folks advocating for equity issues tend to argue for more centrally located dispensaries," Dean Smith shares. Smith is owner of jaZams and a member of the Cannabis Task Force. "It seems that there is some hesitancy from municipal representatives to central business district locations because there is some fear of lines or parking issues. While those concerns cannot be discounted, wherever I have experienced dispensaries in other states (Maine, California & Colorado) I have never encountered long lines or unhappiness on behalf of business owners that are located adjacent to dispensaries."
Smith says his perception so far is that business owners mostly support cannabis dispensaries in town. He and Pirone Lambros both get a strong sense from townsfolk they've spoken to and that have shared at meetings, they are supportive as well for the opening of a few.
"Residents have provided inputs to the Task Force and all citizen concerns have been circulated to all members. Honestly, there have been very few people that have had negative feelings about the possibility of dispensaries in town," states Smith.
However, a recent poll of nearly 90 Princeton Perspectives readers found that while the majority support the decriminalization of cannabis, that does not equal support for the development of cannabis-related businesses here. Many are concerned about the safety of marijuana, as it pertains to development and overall physical and mental health.
"I've worked in the substance abuse prevention field for over two decades. The evidence is mounting on the negative impact of THC and mental health, especially for young people. I support decriminalizing cannabis, but not commercializing it. It's Big Tobacco 2.0 in the making," said one respondent.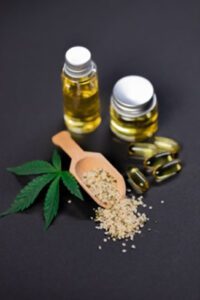 When it comes to retail, more than 60% of those polled do not want dispensaries in Princeton. There is a great fear of retail exposing it to kids. There is also a bit of "not in my town" mentality with people concerned about ease of access, who it will bring into our community and it being a gateway drug.
"Princeton ought to think long and hard before succumbing to this feel-good wave," one reader commented. "The reality is that after everybody takes their piece of the action, there's really not much left for the taxpayers. These businesses too often wind up in the hands of the outside cannabis mafia and we haven't even mentioned the downside for neighborhoods and the cannabis tourists it will bring to Princeton."
When asked about cannabis businesses overall, half of the respondents do not appear to want any. Of the other 45 that responded to supporting businesses here, 42% are in favor of all 6 licensing opportunities, 36% are comfortable with retail, 13% support delivery and 9% the local cultivation. Several respondents share support because of cannabis' medicinal benefits.
"Medical and therapeutic research of cannabis suggests there are benefits for people with chronic pain and illnesses that take the medical drug. And there are studies that suggest cannabis can reduce prescription opioids while offering alternative therapies and medicine," Samuel Joseph Garcia noted in his response. "The establishment of dispensaries and other auxiliaries would help bring in jobs and money to the town, decreasing unemployment."
Another person added onto the financial benefits, noting property taxes alone can't pay for all of Princeton's needs.
"With 1.5 million visitors to our town, this could be something for us to use to pay for roads, schools, police, etc. Our community will be growing by huge numbers. We need to be thinking creatively of how to raise money to support this growth. Cannabis could be part of that plan," the survey-taker stated.
This is something being considered. In addition to zoning, the Cannabis Task Force is also discussing how to determine ownership and taxation benefits.
"The other things we want to do is figure out if there is the ability to have a 2% tax on the revenue of dispensaries that would go to the municipality. One of the things we want to do is to discuss what services we could funnel the money to, that would be in keeping with our social justice values," Pirone Lambros explains.
Social justice was echoed in our Princeton Perspectives poll, too. A strong desire to repair historical racial injustices was a repeated reason people indicated support for expanding this business sector in town.
"I believe the legalization and decriminalization of cannabis are absolutely necessary steps towards abolishing the drug war, which is not, in fact, a war on drugs, but a war on people," noted one respondent. "The drug war has done irreparable harm to communities, especially poor communities and communities of color. Princeton needs to do legalization right, meaning centering those who have been unjustly affected – making sure that black and brown communities have access to licenses and not just rich white men. Legalization needs to bring money back into communities that have suffered under this racist drug war."
Dr. Leah M. Rader Bowers shared a similar sentiment in her response, adding "That's one very important way we start closing the racial and socioeconomic gaps in the town of Princeton."
Once the Task Force makes its decision about retail, it intends to move ahead with analyzing the other licensing options. Charles Johnson, co-founder and CEO of a cannabis distribution software company seeking to create a facility in Princeton, spoke during the public comment at Monday's Council meeting to remind residents and officials that not all cannabis businesses make it easily accessible to the town.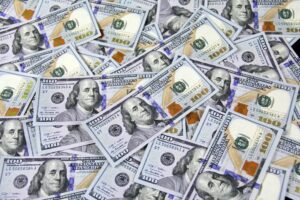 "There are other license classes that aren't necessarily touching the plant and ancillary businesses that could bring in jobs," Johnson noted. "There are distribution companies that have an interest in setting up in Princeton, it's not all about dispensaries."
The Cannabis Task Force allows public input during its Zoom meetings. You can see the calendar of upcoming meetings here should you want to share your perspective.
Because of the potential health hazards of cannabis and marijuana and due to the fact it all remains illegal to those under 21, Princeton's Cannabis Task Force has created an Education, Outreach and Enforcement subcommittee that plans to meet and create ways to educate and work with the community. Though much of the licensing is still to be determined, by state law, certain possession is no longer criminal. However, driving under the influence is still a crime at any age and those under age 21 will be treated as having committed a petty disorderly offense, like they would if found in possession of alcohol.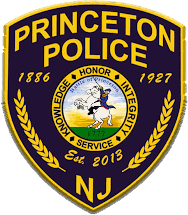 "The Princeton Police Department follows the newly enacted laws and rules established by the Attorney General regarding the decriminalization of marijuana," details Princeton Police Chief Christopher Morgan. "The new laws and rules are very specific with regards to possession, distribution, and even more so for those under 21. Each officer in the department has been issued the new policy and has received internal training on the new laws."
To get a better understanding of what the new laws decriminalize and what is still not allowed, you can see the NJ Attorney Generals FAQ here.
As far as Princeton is concerned, the Cannabis Task Force is continuing to meet, discuss, listen and learn. There is hope the Task Force's recommendations on how to proceed will be presented to council in the fall.
"There's a lot of excitement," Pirone Lambros shares. "There's a lot of ideas of possibilities, but we want to find ways this will have a positive impact on the communities."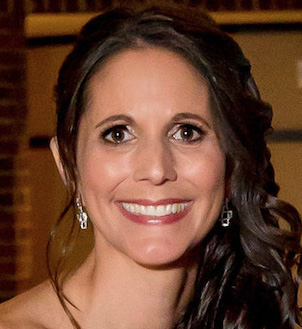 Lisa Jacknow spent years working in national and local news in and around New York City before moving to Princeton. Working as both a TV producer and news reporter, Lisa came to this area to focus on the local news of Mercer County at WZBN-TV. In recent years, she got immersed in the Princeton community by serving leadership roles at local schools in addition to volunteering for other local non-profits. In her free time, Lisa loves to spend time with her family, play tennis, sing and play the piano. A graduate of the S. I. Newhouse School of Public Communications at Syracuse University, Lisa was raised just north of Boston, Massachusetts but has lived in the tri-state area since college. She is excited to be Editor and head writer for Princeton Perspectives!