Local Changes on the Horizon in Princeton
ISSUE #18 – August 12, 2021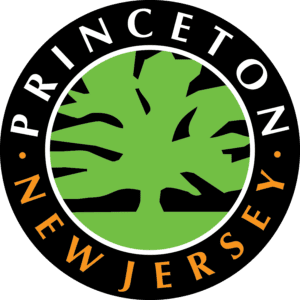 Most of us spent the summer getting out more and resuming some of the activities we'd avoided during the previous 18 months of the pandemic, thinking the worst was behind us. And while the high vaccination rates in Princeton should prevent severe illness or death for most, Princeton is starting to see a return of COVID infections. The Delta variant is assumed responsible for 90% of NJ's COVID-19 infections over the past 3 weeks, a trend that is starting to appear in town as well. Should this become more severe, it could prompt the municipality to enact some changes. For now, mask mandates are only being required at K-12 schools (per the governor), yet the Princeton Health Department is advising people to resume wearing masks when indoors, especially if going home to unvaccinated people.
Beyond COVID concerns, there are several other changes taking place or being discussed around town. In this month's issue of Princeton Perspectives, Local Changes on the Horizon in Princeton, we are taking a deeper look into a handful of them. Read more…
Pulse of Princeton:
What issue in Princeton concerns you the most?
Perspectives Revisited
In Issue #6, Summer to Fall in a COVID Crisis: Weighing School Decisions While Making the Most of it All, we were planning a return to school last August in a very unknown environment. We shared with you in the article Professional Perspectives: The Pros and Cons of Schooling During COVID the thoughts of local professionals on wearing masks, remote schooling and more. Now, one year later, as we prepare to return to school COVID cases are starting to rise again prompting NJ Governor Phil Murphy to require all public, parochial and private schools K-12 to start the school year off wearing masks. Despite the uptick in cases, the current intention of all local schools is to start the year in-person, full day.
In Issue #14, Local Realities of Turning Lemons into Lemonade, we shared how you could experience the sounds of the low country of Europe through The Carillon, an instrument of bronze bells, in the article You Don't Have to Leave the Princeton Area to Experience the World. Now is the season to enjoy Carillon concerts. On August 15, 22, 29 and September 5th at 1pm bring a lawn chair to the vicinity of Princeton University Graduate College's Cleveland Tower (near Springdale Golf club) to hear traveling artists, Princeton's resident Carillonneur and other Princeton Carillon studio members and recitalists play more than 23 bells with their fists and their feet.