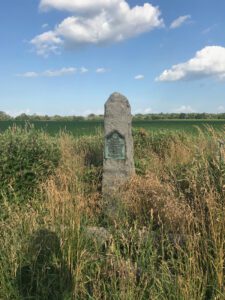 Princeton is a unique town in many ways. Built more like a small city, it has culture, shopping, restaurants, multiple world-renowned educational institutions and such a vast historic landscape. On nearly every corner you can find something to learn about Princeton's past.
There is so much you likely pass by on any given day without knowing its historical significance. For example, did you know the building that is currently home to Hamilton Jewelers was once one of Princeton University's first dormitories? Or that the concrete clam shell-shaped fixture on the other side of Nassau Street was a drinking trough for horses in the 1800s? Have you realized the Clarke House as you see it from Mercer Street across the Princeton Battlefield is actually the back of the home (the front faces towards the woods)?
In this month's issue of Princeton Perspectives, we aim to explain to you some of the historical significance of our quaint town. Everyone's interests vary, some are keen to learn about the people, some about the land, others about the sites and buildings. What are your favorite historical aspects of Princeton? Now that the pandemic is lifting, we were able to walk around town and ask some of the locals on the street. Watch the Pulse of Princeton to see what they have to share.
How about all of the monuments, large and small, that you walk and drive by…do you know what they're for? In Princeton Made its Mark in the Revolutionary War we share where you can find them and what they are meant to represent. It is amazing to follow, literally, in the steps of Revolutionaries. And these markers will take you for a ride!
Often when you're traveling around town, you are likely thinking ahead to your destination – your favorite restaurant in town or park to play in. These establishments and facilities make this a town we all want to be in. So, How Did Princeton Become the Town We Love Today? This article takes us back to the beginnings and explains what came about and when, and how it all developed into the Princeton we know today.
It was the Quakers that first began developing the land. One Historic Family Develops Along the Stony Brook details the homes of the prominent Clarke family, some of which you can still drive by or visit today.
And if you can't get out and see the history in person, you can learn about it online. The world wide web and so much more advanced technology did not exist during the Revolution or the lives of the Clarkes, so what does it mean for learning and sharing history today. Does Technology Share or Shape History? takes a look at how it affects what we know.
And our Perspectives Revisited takes a look back at stories we've run in the past. Read on to find out the latest about COVID in our area and how the Pandemic Pet craze has puttered out.
It's been a long, hot summer but we hope you are enjoying being together once again. Princeton Perspectives is glad to bring you the stories that matter. If there's something you'd like us to write about, please click here and share your ideas.
Our town has so much going on, and there are a lot of changes on the horizon. We'll be taking a closer look at these changes and detail them for you next month. Until then, stay cool!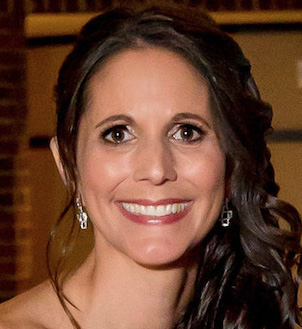 Lisa Jacknow spent years working in national and local news in and around New York City before moving to Princeton. Working as both a TV producer and news reporter, Lisa came to this area to focus on the local news of Mercer County at WZBN-TV. In recent years, she got immersed in the Princeton community by serving leadership roles at local schools in addition to volunteering for other local non-profits. In her free time, Lisa loves to spend time with her family, play tennis, sing and play the piano. A graduate of the S. I. Newhouse School of Public Communications at Syracuse University, Lisa was raised just north of Boston, Massachusetts but has lived in the tri-state area since college. She is excited to be Editor and head writer for Princeton Perspectives!