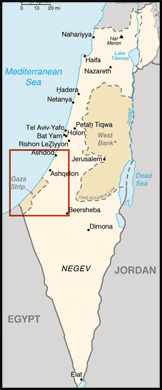 Since October 7th, things have been different. Though there is a war taking place in the Middle East, it is having a major impact on many right here in the greater Princeton area. Over the past month+, there have been local gatherings of grief and solidarity with Israel, Pro-Palestinian rallies, teach-ins, and vigils to bring home the hostages. Very little has been covered by our local media, so we felt compelled to do so.
In this issue, Understanding & Supporting Others During This Trying Time, Princeton Perspectives aims to take a closer look at why a war in Israel and Gaza is affecting people so closely here.
Though our local media is covering little, mainstream media is covering this issue non-stop. From national online publications to cable news channels, network news and social media, people are learning about the area for the first time and getting updates on what is happening in live time. Where are you getting your knowledge? We asked Princeton University students to share how they stay in-the-know in this month's Pulse of Princeton, and you may be interested to hear what they have to say.
If you're paying attention, you have either seen first-hand or heard about the rise in antisemitism and Islamophobia this past month. Both are forms of hate, brewing from a war between mostly Jews and Muslims. But the hate is coming from people of all religions, races and nations. Antisemitism, in particular, is seeing the highest rise around the world of our lifetimes, reminiscent of that felt in the 1930s and '40s. It's building fear in the Jewish people that the world is on the brink of another Holocaust. The Rise in Jew-Hatred is Felt Near and Far examines what antisemitism is, how it has grown and what is happening locally to fuel it and counter it.
One of the ways to eliminate hate is to learn about history, about people and the lives they've lived. But how does one learn this? In the article A Mix of Local Education and Transglobal Information Feed Today's Youth we examine what NJ content students learn in school, at home and on social media and whether or not it prepares them to engage in global conversations like this.
For many, the emotional and mental toll of the Israel-Hamas War is having a major psychological impact. Use an Open Heart to Get Through Today's Tragedies, is a local psychologist's vantage point, insight that might allow you to see things a little differently and to feel a little bit better.
Finding compassion, as is recommended in the article above, is one way to engage in conversation and to move forward while the war is going on and after. It can be a difficult thing to find, especially with someone who comes from a different social identity group than you do. But that also might be the key. In Allyship: A Way to Advocate and Commiserate with Others, we learn from experiences locals have engaged in to open our eyes and heart, to move forward.
We are also looking back, providing updates on stories we have covered in the past. This month's Perspectives Revisited touches on municipal and school information that you will want to stay up on.
We aimed to bring you lots of information in this issue, some which is harder to read and some which can give you hope. Until next month, keep leaning on those you love.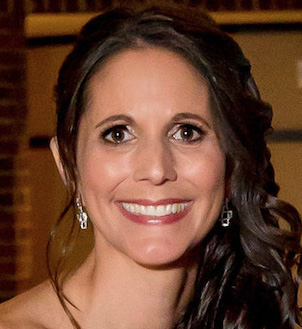 Lisa Jacknow spent years working in national and local news in and around New York City before moving to Princeton. Working as both a TV producer and news reporter, Lisa came to this area to focus on the local news of Mercer County at WZBN-TV. In recent years, she got immersed in the Princeton community by serving leadership roles at local schools in addition to volunteering for other local non-profits. In her free time, Lisa loves to spend time with her family, play tennis, sing and play the piano. A graduate of the S. I. Newhouse School of Public Communications at Syracuse University, Lisa was raised just north of Boston, Massachusetts but has lived in the tri-state area since college. She is excited to be Editor and head writer for Princeton Perspectives!