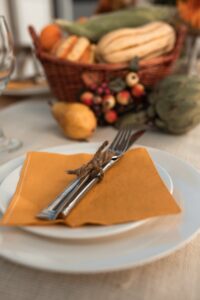 Many of us are yearning to be with those we love for the holidays. Yet, COVID-19 still threatens the safety of doing so. After eight months of altering our lives to stay healthy and safe, we need a way to feel fulfilled. Food has a way of helping to heal some of these wounds (as many readers' scales may attest to!). The right foods can bring back memories, create new ones and warm our souls. So, where better to find the best foods and recipes than amongst the amazing array of restaurants in the Princeton area. We reached out to some favorites and asked them to help us enjoy the season by sharing special recipes with our readers. Each chef or owner has a recipe that reminds them of their family and Thanksgivings growing up. They are also offering up a unique opportunity for you to create one of their restaurant dishes – one they are serving this Thanksgiving season! Whether you'll be eating for one or a few, we hope these foods help you feel connected and nourish your soul. If you can't be around the same table, share the recipes with your far-away loved ones and you can enjoy eating them together, virtually, this holiday season.
Raoul Momo, of the Terra Momo Restaurant Group, satisfies many Princeton-area eaters at his restaurants Teresa Caffe and Mediterra. His mom (born in Italy) loves food and loves where she came from. As he grew up, Thanksgiving provided an opportunity for her to share both through her cooking.
"Immigrants, they don't let go of their traditions," shares Momo. "But at some point they become American and they have to start a new tradition, Thanksgiving. That's what my mom did. She totally adopted Thanksgiving."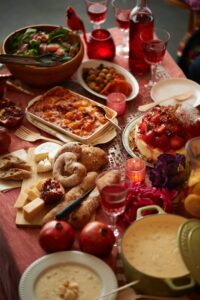 She embraced it by spending three days preparing, in order to provide a full spread of her Italian favorites as well as a traditional American Thanksgiving feast.
"We had all the Italian offerings like Italian wedding soup, lasagna, and also Thanksgiving turkey, stuffing, gravy, sweet potatoes and who knows what else. We'd start eating about 2pm and it went throughout the night. Then we'd eat for days! And my mother never wanted any help," Momo recalls.
At Terresa Caffe, they have to utilize recipes that can be made for 300-400 people on a busy night, so Teresa Momo's lasagna has never been served. Yet, it was such a part of his Thanksgiving growing up that Raoul Momo is sharing the recipe now. It had, like all of her other dishes, been something his mom made through touch and feel but he recently started to ensure his nearly 80-year old mom's best recipes are written down. He's even sharing her homemade ragu sauce to use in it, too!
Mediterra serves up food that stems from nearly 24 cultures that surround the Mediterranean Sea. This season, it's also offering a traditional Thanksgiving Box-to-Table, that could include a separate turkey if you don't want to cook at all! One of the side items you can choose from is Okinawa Purple Sweet Potato Gratin. The blend of large purple sweet potatoes with butter, cheese and spices is sure to bring you and your loved ones some added comfort this year. The blending of cultures is a part of Momo's childhood memories, and something you may want to try, too.
Teresa Momo's Vegetable Lasagna Recipe
Okinawa Purple Sweet Potato Gratin Recipe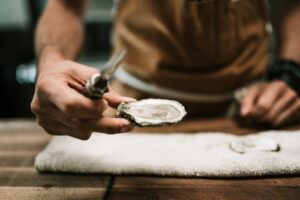 Foreign foods also played a big role in the childhood of Rocky Hill Inn owner and chef, Evan Blomgren. Oyster Dressing (in America, we often call it stuffing) stems from his mother's British tradition of cooking with oysters.
"She's Norwegian, Native American and has English origins," notes Blomgren. "The stuffing is more British. I grew up eating that (Oyster Dressing) with Thanksgiving. And then at Christmas, we'd continue the tradition with more oyster dressing and my mom would make oyster soup on Christmas day."
Blomgren, who developed his own cooking skills over the past 25 years, recalls enjoying the dressing with some traditional Thanksgiving foods, and some non-traditional ones.
"The stuffing is good inside of goose, so sometimes we'd make goose instead of turkey. It goes well with the gaminess of the goose," he adds.
An only child, Blomgren recalls he enjoyed Thanksgiving with cousins when he was younger, then his family moved around a lot, so many years were just him and his parents. These days, he's often surrounded by many cooking at the Rocky Hill Inn.
Blomgren purchased the site in 2008 and crafted it into a reputable gastropub serving craft beer and burgers in addition to modern versions of pub favorites. For the Thanksgiving season, The Rocky Hill Inn has prepared a new version of its famous turkey burger – a turkey burger with pancetta, granny smith apple stuffing and cranberry mayo on a waffle bun. If your family has British roots, perhaps you want to change up your stuffing this year and try the Oyster Dressing. Or you can warm the cockles of your soul with some good old comfort food and try out this burger!
Oyster Dressing Recipe
Thanksgiving Turkey Burger Recipe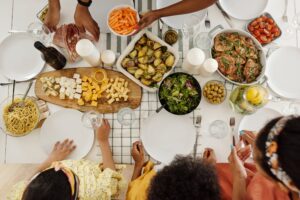 A relatively newer restaurant to the Princeton scene is The Meeting House, which aims to use seasonal ingredients in its simple American cuisine. Chef Eswin Belteton, who is known to his co-workers as Chef Fito, grew up in Guatemala. Through his training, another chef taught him how to make Pork Chop and Bean Cassoulet, a French Country dish which instantly reminded him of a favorite from back home.
"I said to my chef that it reminded me of a dish that my grandma and mother used to cook called Caldo de Frijoles Blancos con Puerco," Fito reminisces. "I would help them cut the vegetables while they were cooking the beans and pork and I would smell the incredible aromas."
The dish is made with cannellini beans, a common Central American staple.
"It's amazing how this dish became a great memory of my childhood," says Fito. "To this day every time I cook this dish I think of those incredible days in the kitchen with my grandma and mother."
While The Meeting House focuses on American cuisine, it also gets crafty with cocktails that change with the seasons. Those are served alongside locally brewed beers and an assortment of wines. In keeping up its changing seasonal menu for this Thanksgiving season, Fall Squash Soup has been added. Chef Fito offered up this recipe as well as the Pork Chop and Bean Cassoulet for our readers, so you could try one or both with your holiday meal.
Pork Chop and Bean Cassoulet Recipe
Fall Squash Soup Recipe
Everyone has different ways of coping and getting through this difficult year. But one thing we all have in common is food – and the way it can comfort us and help us connect. We hope through enjoying their family and restaurant favorites, the chefs and owners can help you find enjoyment this holiday season and beyond.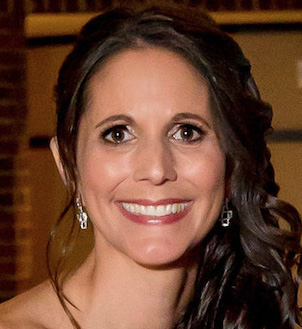 Lisa Jacknow spent years working in national and local news in and around New York City before moving to Princeton. Working as both a TV producer and news reporter, Lisa came to this area to focus on the local news of Mercer County at WZBN-TV. In recent years, she got immersed in the Princeton community by serving leadership roles at local schools in addition to volunteering for other local non-profits. In her free time, Lisa loves to spend time with her family, play tennis, sing and play the piano. A graduate of the S. I. Newhouse School of Public Communications at Syracuse University, Lisa was raised just north of Boston, Massachusetts but has lived in the tri-state area since college. She is excited to be Editor and head writer for Princeton Perspectives!