It feels like we could all use a little comforting right now. To find a way to embrace the coming holiday season instead of feeling worse for its arrival. Whether you're emotionally worn from politics, feeling downtrodden about the pandemic, struggling with employment or scared about the economy, overwhelmed with hybrid or remote schooling, or a myriad of other life realities, we've all spent enough time bemoaning our situations. Now, it's time to focus on the positives.
Princeton Perspectives is hopeful we can give you a pick-me-up this month, with Mind, Body and Soul: Healings for the Holidays. It can be hard to come above water when you feel you are drowning, but there are little things you can do to help find your way out. As Thanksgiving approaches, finding those optimistic moments in life will not only help you feel better but appreciate that the holidays are here.
We start with our Pulse of Princeton, to remind you that traditions are what keep us connected. Even if they need to be altered a bit for 2020, we can still carry them forward this year. It can be heartening to see what holiday traditions other locals plan to embrace, despite the pandemic.
Mind: The way we think holds a lot of weight when it comes to our outlook on life. In Gratitude: Moving on in a Meaningful Way, we are reminded to search for the good things and hold on to them. There are small ways to be grateful, and each small step can lead us to greater joy. It is also essential in our tumultuous year to control what we can. Giving back and feeling like you have a role in things that happen, can provide great meaning in these times.
Body: Our physical well-being and appearance can also play a big factor in how we feel on any given day. Once again, this is something you can take control of. Be Brave, Keep Your Body Moving reminds us that we can start small and trust ourselves to receive a positive outcome. How can you get out of your pandemic rut and start being more physically fit? Read on to learn more.
Soul: Our souls are at the heart of it all. If we nourish them properly, we can feel fulfilled or at least on our way to better days. So, what's the best way to do so? With food, of course! Food for the Soul reminds us that family meal traditions can be continued this year, or if you'd like to try something new, there are several options! Some of our favorite local restaurants contributed recipes to help you fill your bellies with yummy goodness this holiday season.
And what is Thanksgiving without turkey?  It's the icon of the holiday, the reminder Thanksgiving is here, and it is bred and cultivated across New Jersey and beyond. You may see wild turkeys from time to time in your yard, but there is a lot of thought and effort put into those that are pastured on farms. Gobble, Gobble, Turkeys are Here shares everything you didn't realize you wanted to know about turkeys, farms and more in our Garden State.
Be sure to scroll through the site to check out our new addition: Perspectives Revisited. Life continues after our issues post, and sometimes a topic we covered has an update. We hope this new feature helps you stay current on Princeton happenings! You can also stay in-the-know by subscribing to Princeton Perspectives. Click here to get the newest issue delivered straight to your inbox.
Next month, we'll reflect on several aspects of this year and how 2020 has shaped Princeton. We look forward to sharing those perspectives with you. While it may be different than in years past, we hope you can embrace the goodness around you and have a very Happy Thanksgiving.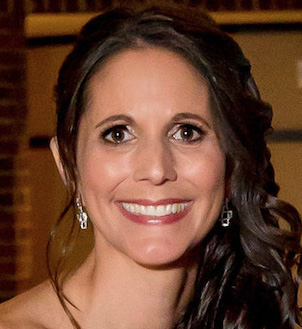 Lisa Jacknow spent years working in national and local news in and around New York City before moving to Princeton. Working as both a TV producer and news reporter, Lisa came to this area to focus on the local news of Mercer County at WZBN-TV. In recent years, she got immersed in the Princeton community by serving leadership roles at local schools in addition to volunteering for other local non-profits. In her free time, Lisa loves to spend time with her family, play tennis, sing and play the piano. A graduate of the S. I. Newhouse School of Public Communications at Syracuse University, Lisa was raised just north of Boston, Massachusetts but has lived in the tri-state area since college. She is excited to be Editor and head writer for Princeton Perspectives!