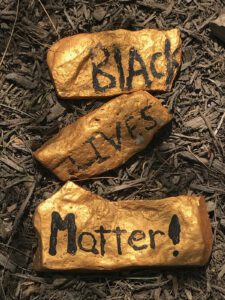 In May 2020, George Floyd was arrested and killed in police custody. Princetonians quickly joined in protest, along with communities nationwide and renewed calls for racial justice were born. Shortly after, Princeton Perspectives took a look at our local response in our issue "When the Dust Settles – How a Community Turns Awareness into Action." One year later, as we take a closer look at biases in our hometown, what progress has been made here with regards to racial justice and racial diversity?
IN OUR SCHOOLS
One of the first changes to occur last summer was the removal of the name of Princeton's John Witherspoon Middle School. The Princeton Board of Education (BOE) gave it the temporary name last August of Princeton Unified Middle School (PUMS) and announced at the recent April 27th meeting that the new, permanent name will be in the same vein – one that is not specific to a person. At the upcoming May 25th meeting, PUMS Principal Jason Burr is expected to recommend a permanent name, possibly Walnut Lane Middle School, Princeton Community Middle School, Princeton Public Middle School, Princeton Middle School, or Princeton Unified Middle School. The community will be able to share its thoughts during open comment, and the BOE will then vote on a permanent name on June 15th.
The renaming process, though not 100% endorsed by all in town, became an educational experience for some students in the Middle and High School. There has been a further recommendation that hallways or parts of the school building should now be named to honor people with rich Princeton history that were highlighted through this process, like Betsy Stockton, and to create a legacy marker on the school's grounds explaining the work that went into examining John Witherspoon and renaming the school.
Also, at the middle school, a new Pathways to Racial Literacy elective was added this year. 452 students in grades 6-8 will have completed this new course by year end.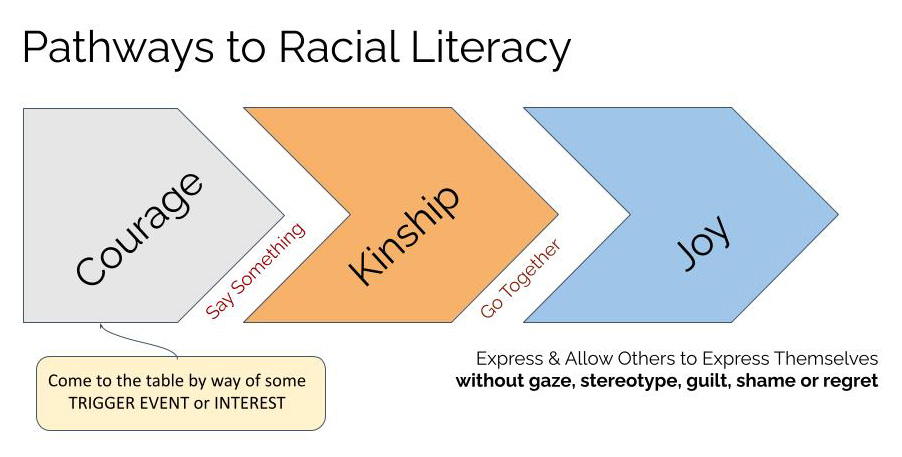 "The course includes approximately 20-lessons aligned to relevant New Jersey Student Learning Standards and to standards in one of four domains (identity, diversity, justice, and action) from the Social Justice Standards put forth by Learning for Justice, an organization launched 30-years ago by the Southern Poverty Law Center to reduce prejudice," explains Keisha Smith-Carrington, Princeton Public Schools (PPS) Supervisor of Humanities, P-6.
The Pre-K through 5th grades in PPS began including racial literacy discussions in their library classes from the same standards used to devise the middle school courses.
"Pre-Kindergarten through 2nd grade classroom teachers who complete the foundational equity course receive a bin of texts to expand this learning into the classroom. Additional purchases of texts and curriculum revision work are planned before the year ends," adds Smith-Carrington.  "To continue to expand racial literacy development throughout the district, the Cultivating Genius Book Study has been created and other professional learning opportunities will launch during the 2021-2022 school year."
For grades 10-12, Princeton High School (PHS) was already offering a Racial Literacy & Justice elective. PHS is preparing to expand this course now that it has two more teachers trained to lead it. While it will remain an elective, an online self-reflective course exploring race will become required for all students.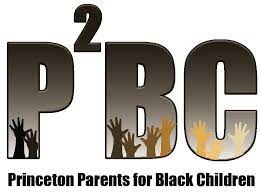 To help move the needle further, Princeton Parents for Black Children (PPBC) was formed in January, organized by local parents to advocate for the rights of Black students within PPS.
"We believe that everyone benefits when all of our children are provided the opportunity for academic success and a healthy, encouraging environment. The families of Black children in this district, and their allies, are prepared to persistently and collectively advocate for justice and equity for our children," shares Veronica Foreman, Co-President of PPBC.
To fulfill its commitment to address systemic racism, Princeton University (PU) has several new initiatives that began this past year and are in the works going forward. In addition to renewed efforts to hire a more diverse faculty and staff and educate a more diverse population, it is hoping to be more inclusive in its academic research and innovation. PU has created a professorship of Indigenous Studies, adopted a 'supplier diversity action plan' to include more minority owned businesses in its supply chain, is working on guidelines for naming or renaming things on campus and created an initiative called Princeton RISE (Recognizing Inequities and Standing for Equality), focusing on student's civic engagement. It's Racial Equity website details all of the efforts.
IN OUR COMMUNITY
While schools are making strides to be more racially literate, teaching and talking about race can be very sensitive. There is hope that starting at a young age will help eliminate the taboo many adults encounter with these discussions.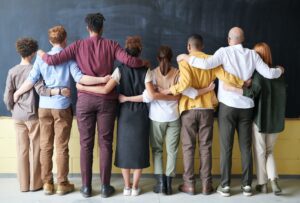 "They're hard conversations to have because the person has to unpack their own baggage and be brave enough to maybe say something that might not be politically correct in today's consciousness," explains Tommy Parker, Chair of Princeton's Civil Rights Commission. "One of the things that has to change is Princeton has to admit to its own real identity too. When folks think of Princeton, they think of the big institution across Nassau Street, this very rich town, and that's its public face. But you also have a history where you literally had slaves. You didn't start hearing about that until recently. In order for us to heal in the right way, all this information has to be brought forth and dealt with."
As these conversations are being had, the community is also trying to move forward through diversity and inclusion. In the municipality of Princeton there has been a big push to diversify its staff, amongst all races, and in one-years' time there has already been change.
In the chart below, you can see there have been additions to the number of Hispanic, Black and Asian municipal staff since summer 2020.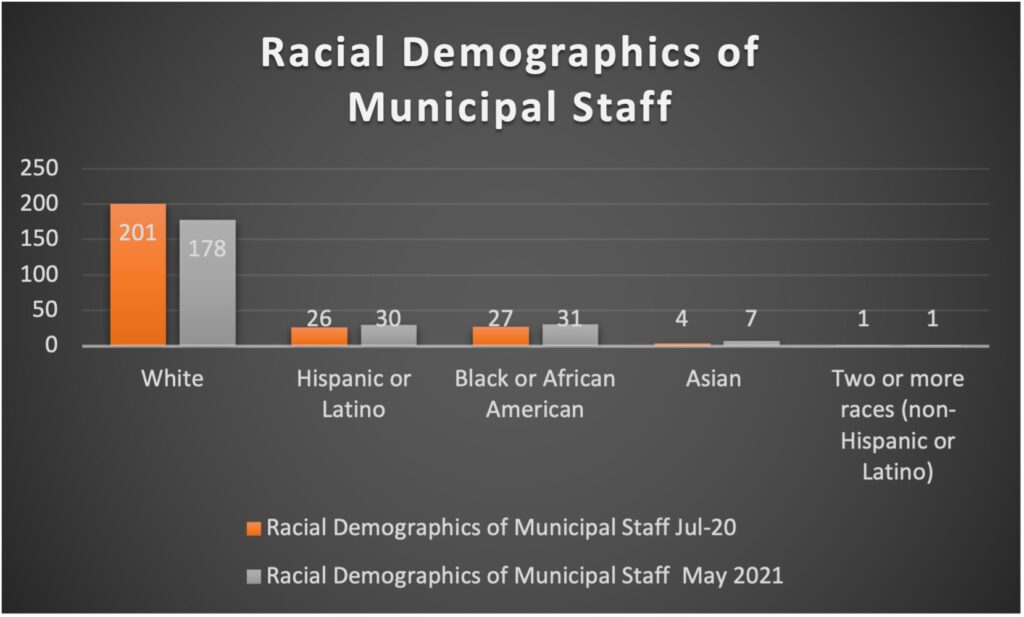 The number Hispanic and Black hires are greater than their representative populations in the town, however there is more room for growth. 16.9% of Princetonians are Asian and they make up only 2.8% of the municipal workforce.
Another thing that was highlighted when Princeton Perspectives wrote about racial justice one year ago was the small size of the Human Services department, which was prohibiting it from fully meeting the community's needs. Last summer, the department was staffed by just one full time head of Human Services and one part-time administrative assistant. Today, Human Services now has 1 full-time Director, 1 full-time Outreach Coordinator, 1 part-time secretary and 2 Summer Youth Employment Program Coordinators (10 weeks of service) as well as 1 Bilingual Parent Liaison (10 hours per week).
Human Services works closely with the Princeton Police Department (PPD) when mental health and social services issues arise. When promoted to Chief of Police last year, Christopher Morgan sought a continued focus on community outreach.
"We spend a significant amount of time in the police department, through a dedicated training program, to ensure that our officers are receiving the best and most up to date training so that they are the best prepared to help the community. We've also reached out to other community leaders to participate in our training program and speak to our officers and we are looking to expand this concept," states Morgan.
To best reflect the community it serves, department vacancies aim to be filled from a diverse pool of applicants. Today, the current contingent of officers exceeds its service population in diversity.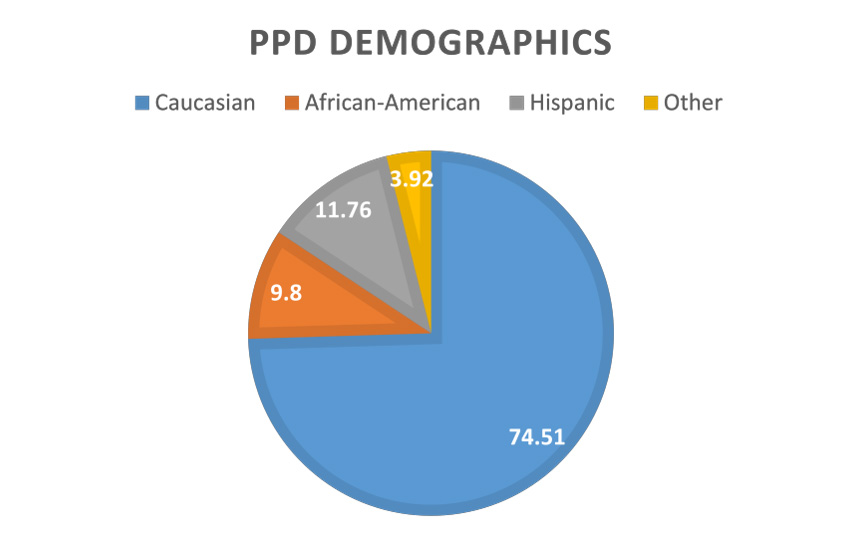 "We are proud of our diversity and hope it can be used as an example for other agencies. In our police department we look at diversity as more than just a person's race, ethnicity or gender. We recognize other differences in people that may affect their perspectives and opinions, such as where they grew up, their family's financial situation and the make-up of their own family members," notes Chief Morgan.
When speaking to locals around town, there is general agreement that diversity and inclusion is the way forward. But some caution it has to be done carefully, so as not to create a so-called cancel culture and reverse discrimination. As we seek to develop a more reflective, understanding and enlightened society, the hope is that education will create change.
"None of us is to blame for this 'smog'," Smith-Carrington explains, alluding to work from researcher Beverly Daniel Tatum. "However, educators and students are all responsible – once made aware – for continuing to learn the truths about our nation and ourselves; combatting our biases; dismantling systems of oppression in and beyond education; and working in community with others determined to do the same."
There is a general consensus that in this past year and through the developments of greater awareness, things have moved forward. Yet, there is agreement that while there has been progress, one year's efforts do not solidify change. There is still more work to be done.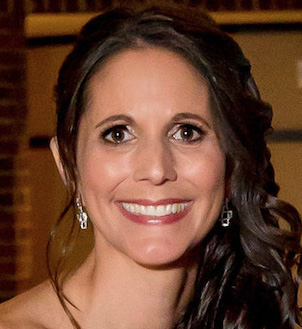 Lisa Jacknow spent years working in national and local news in and around New York City before moving to Princeton. Working as both a TV producer and news reporter, Lisa came to this area to focus on the local news of Mercer County at WZBN-TV. In recent years, she got immersed in the Princeton community by serving leadership roles at local schools in addition to volunteering for other local non-profits. In her free time, Lisa loves to spend time with her family, play tennis, sing and play the piano. A graduate of the S. I. Newhouse School of Public Communications at Syracuse University, Lisa was raised just north of Boston, Massachusetts but has lived in the tri-state area since college. She is excited to be Editor and head writer for Princeton Perspectives!