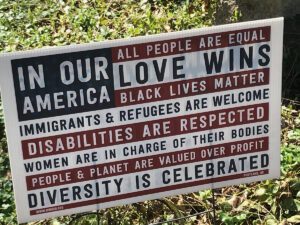 Love wins. Kindness is everything. Diversity is celebrated. Signs like these, posted all around, began sprouting when society decided to no longer tolerate bias, racism and bigotry.
It is an innate part of being human to have thoughts and judgements about others. But when those thoughts and judgements are unreasonable and personal, they become biases. And biases hurt. Can we ever come to a point when we all see and hear others without judging?
In this month's issue of Princeton Perspectives we take a look at the sensitive topic of Biases in our Hometown.
It is scary and intimidating to be honest about bias, yet we found several brave locals willing to share their perspectives in this month's Pulse of Princeton. We asked them whether they have experienced any bias in our area and what they feel needs to be done.
We also reached out to our community to try and gage what it's really like in Princeton. In Bias Incidents are on the Rise. What's it Like Here? we share our findings about biases in our town and county, and reactions to them.
While the pandemic took its toll on all of us, added burdens and attacks made the year even harder for some. The Invisible Asian Americans is written by a guest writer, who opened herself up to share the struggles she and many others have and are enduring.
It has been one year since the latest racial justice movement was sparked. People came out and demanded change but Has this Past Year of Racial Awareness Led Princeton to Change? Read the article to learn more.
If We Act Now, Could We Alter the Future of Bias and Create More Open-Minded Youth? That is a great question, and one our other guest writer attempts to answer in this article. Empathy, she shares, is the path to a better future.
Though these topics are difficult to discuss, this is where we are. We hope the articles help you to gain a better understanding of Princeton and our greater area today.
Before you finish the issue, we hope you'll take a moment to read our Perspectives Revisited, where we update items previously covered in Princeton Perspectives. There is a lot going on in town these days!
Next month, we'll lighten things up with a positive look at the pandemic. Positive? No, that's not a typo. There are actually some great things that have come out of a year in isolation. We hope you'll agree.
As the weather warms and it is inviting to be outside, enjoy it and take advantage. Say hi to a neighbor and try something new.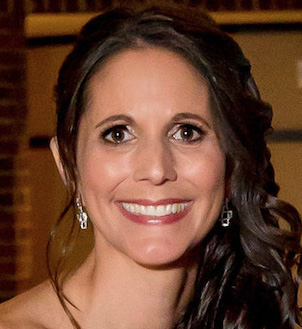 Lisa Jacknow spent years working in national and local news in and around New York City before moving to Princeton. Working as both a TV producer and news reporter, Lisa came to this area to focus on the local news of Mercer County at WZBN-TV. In recent years, she got immersed in the Princeton community by serving leadership roles at local schools in addition to volunteering for other local non-profits. In her free time, Lisa loves to spend time with her family, play tennis, sing and play the piano. A graduate of the S. I. Newhouse School of Public Communications at Syracuse University, Lisa was raised just north of Boston, Massachusetts but has lived in the tri-state area since college. She is excited to be Editor and head writer for Princeton Perspectives!