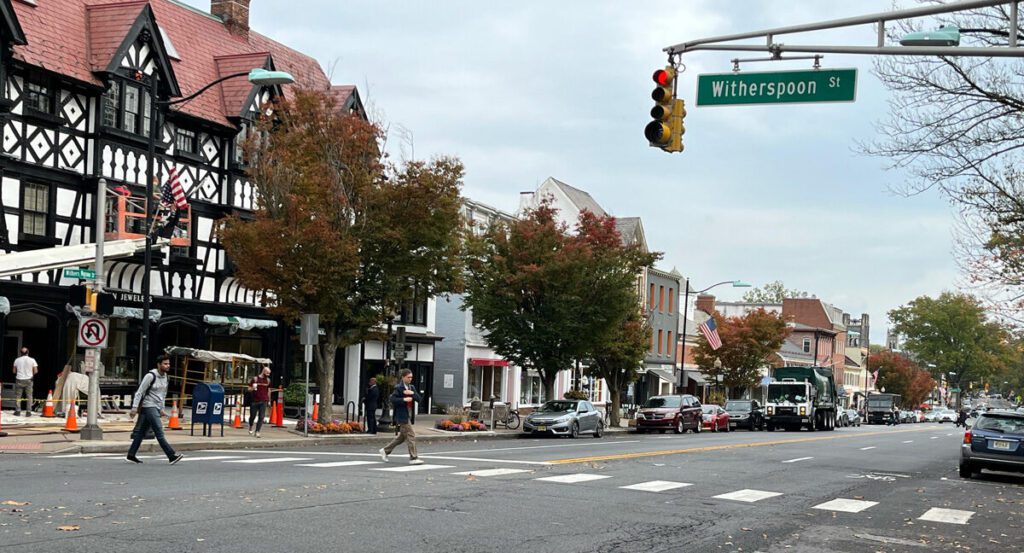 It's no secret, businesses of all kinds are struggling with new realities. Office workers have gotten comfortable at home and don't want to resume a commute back to the workplace. Small businesses can't afford to pay hourly staff the rates they demand. Retailers are not only having troubling finding and keeping staff but are also encountering hurdles to get the inventory they need and want to sell. And restaurants are raising prices to cover the cost increases they incur purchasing food. Price increases, according to the US Department of Labor, are up 6.2% from one year ago.
Some of these problems existed before the pandemic, but most have been created by or exacerbated from it. These are issues you see all over the news as affecting businesses nationwide, and Princeton is not immune. Your local friends and neighbors are working to survive the current times.
LABOR SHORTAGES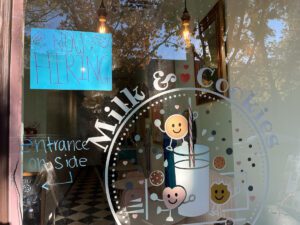 When it comes to staffing, there seems to be a combination of fewer people applying, those applying not having the right qualifications for the job and a demand for higher pay.
You may recall Federal Pandemic Unemployment Compensation (FPUC), established in March 2020 to provide those on unemployment with an additional weekly stipend. Its goal was to help people recover more of their lost wages. Those boosts, which paid entry-level workers what amounted to $20-$25 per hour, has become a complication for hiring managers today. Though the boost ended in September, the lifestyle changes and desire to earn more didn't end with it. Now, local businesses are finding it very difficult to attract talent and compensate them at a rate they are willing to accept.
"These are the people that were getting paid $15, 16, 18/hr. Maybe as a society we'd been taking them for granted, but it was so fundamental for our economy and in sustaining our ability to operate," explains Esther Tanez, President and Owner of E.S.T.I.R. Inc insurance agency.
When you add in benefits such as insurance, unemployment and days off, Tanez told Princeton Perspectives it is really hard to increase the hourly rate for entry-level employees and still make a profit. Also, many of those that are applying for the jobs are coming in with little-to-no experience while asking for more money.
"I think the workers are going to end up getting paid closer to $20, because eventually if they don't budge, I'm going to have to figure it out," Tanez acknowledges. "I'll have less of a profit margin, which means that I, as a business owner, will not be buying, remodeling, etc. as much…it's going to be a new norm."
Another new norm is, without the workers, businesses are forced to adjust to operating with a slimmer staff.
"We're down about 20% in staff," shares McCaffrey's Food Markets Store Manager Anthony Sanfilippo. "We went periods of weeks without even seeing applications. Then you get some applications, but they can't fulfill what you need."
McCaffrey's has managed to get by thanks to their heavier reliance on fulltime employees. Most of their competitors lean more on hourly associates, and therefore the lack of people seeking out those roles is causing many to struggle.
"The largest percentage of the workforce are Baby Boomers (58-63). The way the stock market went up and with the virus, they're likely stopping," adds Sanfilippo. "I think you add everything together, people are looking for better work life balance and you have the perfect storm."
SUPPLY VS. DEMAND
McCaffery's is also experiencing difficulties stocking everyone's favorite groceries. As a smaller supermarket group, they have been able to reach out to a variety of suppliers to try and stock the shelves, but there are still several products that aren't available at all. That hasn't stopped customers from wanting them. And supply vs. demand is causing prices to go up, especially with commodity-based products.
"The stuff you can get is expensive," explains Sanfilippo. "Meat is going through the roof. And we aren't raising our retails as much as our costs are going up, you just can't."
So, again, the profit margin gets tighter, and the business adjusts to a new norm.
Delay and delivery issues are also haunting many retail stores, most commonly when the products come from overseas. US-made products are proving to have fewer to no issues.
"For the most part, everything I ordered for my new store is US-based, so I haven't had any delays," shares Brooke Ciali, who recently opened Statements Boutique on Nassau Street. Many of her products come from South Carolina, New Jersey, Texas, and California. "If something is coming from China, it's not shipping from there. The fashion houses are shipping from CA or NY, even if it's made in China."
Local shops who are part of larger chains are also faring better, because their parent offices order larger quantities, farther in advance and products are often stored for them in warehouses. On the other hand, manufacturers in countries like Vietnam and Indonesia experienced considerable factory shutdowns due to the delta variant. Their output got pushed behind, then things were further complicated by shipping delays, and some goods simply aren't arriving.
"Anything coming through import – any kind of fur, certain types of exotic leathers – there's such shortages for them to be shipping out, so they're sitting there," notes Lisa Brock, owner of Palmer Square's ZOË. "I had a Golden Goose box sitting there for 2 months. A Nanushka box is now sitting there for a month, and it's paid for. The cashflow is being disrupted and it's now a shorter selling period for us. This perfect storm of everything that keeps evolving."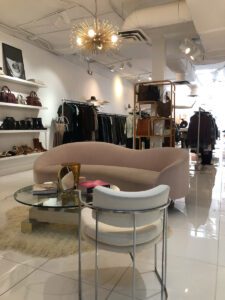 When Brock noticed some of the issues brewing last winter/spring, she tried something new (and risky) and bought more than usual for her fall inventory – much more than she normally would. To her surprise and delight, the demand is there. Though the things she is able to stock are literally selling off the shelves.
"We used to be able to reorder things and companies had ATS (available-to-sell). They don't have that anymore. In turn, that has helped my business because consumers are aware of it," Brock explains. "A guy bought a Chloe bag for his wife recently but was contemplating the purchase. I said, you can wait, it could be here, but it could not, and I can't get anymore. I think that's why people have been more instinctive and jumping on them."
For winter, Brock also ordered ahead, though there are still styles and items she won't have because production was cut back at many places. It's the shortages, in addition to delivery and production delays, that may affect a lot of seasonal holiday business.
One retailer, who asked not to be named, shared that all of her seasonal merchandise is lacking in quantities. For example, she normally purchases one item that arrives in lots of 500, yet when it arrived there was a package of 20, 10 of another and one had only 5. If you're interested in purchasing holiday items, retailers say go get them now. One was told in October that her next shipment of Christmas/winter stuff won't be arriving until February. To counter this, many stores are ordering non-seasonal things such as organic scarves, purses and jewelry – items that are more timeless.
Cars also have a timeless appeal, but it's been hard to get your hands on one lately. Several people have shared they are on a waitlist for at least 6-10 weeks for a new car to arrive. This is happening with economy car companies on up to luxury vehicles.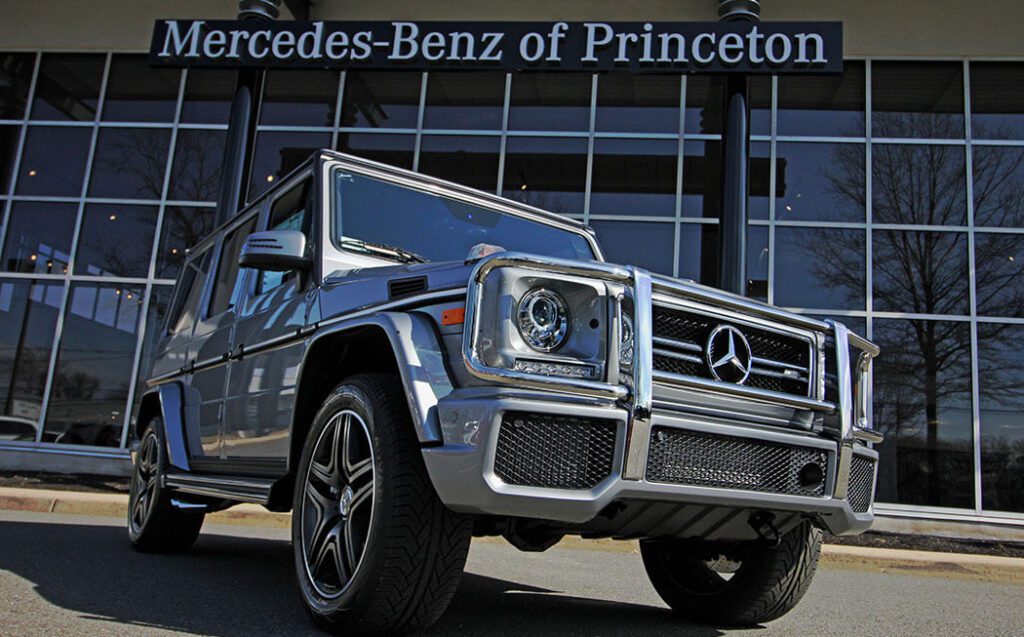 "Like most global automobile manufacturers, Mercedes-Benz USA is experiencing challenges with the availability of semiconductor components due to the worldwide shortage. This circumstance has temporarily decreased the supply of all new vehicle brands in inventory for immediate delivery," shares Robert Greces, owner of Mercedes-Benz of Princeton. But it appears things are starting to improve. "Our Dealership will deliver almost twice the number of new Mercedes-Benz this month as in September. We believe Mercedes-Benz is taking effective measures to normalize availability in the coming months."
LAYERS OF ISSUES
In businesses like home improvement, all of the above issues are at play as one layers onto another and so on, creating a multitude of problems. Labor shortages, supply delays, computer chip availability and more all come together in this industry.
In the early days of the pandemic, people were spending more time in their homes than ever before. "Pop-up" home offices had to emerge and spaces like kitchens and bathrooms were increasingly used. Enlightened to the flaws and improvements needed, homeowners started to have visions of change. But most people lived with those thoughts for several months, until they felt safe bringing designers, contractors and other home improvement professionals into their homes.
"It created this pent-up demand for all things related to home improvement. When we started to climb out of this, there was an unbelievable backlog of interest in kitchens, bathrooms, home offices, etc." notes Lisa Tobias owner of Tobias Design.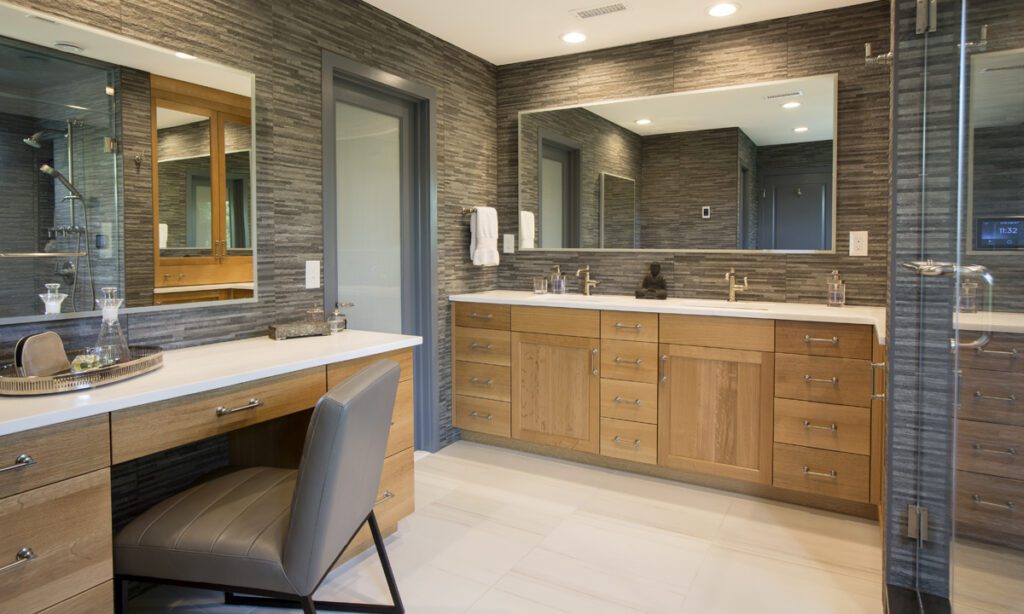 Unless you were first on the list, your project quickly came to cost 25% more and take twice as long. If you were able to hire a designer and a contractor, businesses which have been stretched thin and are often also struggling with the labor shortages, you were one of the lucky ones. Then comes ordering your supplies. Cabinet makers, for example, have encountered multiple hurdles.
"The lumber industry just wasn't producing. They weren't cutting at the rate they used to. It started to create lumber supply issues. The market reacted and lumber went up 400% at one point," details Tobias. "Then there were labor shortages on even transporting what lumber there was from the west coast to the rest of the country. So, there's transport issues, there's basic supply issues because you didn't have people in the field cutting, you didn't have people in the factories producing, and that's just as it relates to lumber."
Steel production had halted, appliances currently are taking 6-12 months to arrive, and the cost to ship containers has quadrupled. Then you hope there are enough people at the port to unload and process the containers, another shortage adding to the delays.
As a design company that works with a project from start to end, Tobias Design is finding the delays and shortages are really impeding project management and expectations. Once again, profit margins shrink because a design firm or contractor has agreed to a client's timeline and price at the start of a project, and in the midst of the process, costs change. That again is something the businesses have to absorb.
HOW TO HELP BUSINESSES GET THROUGH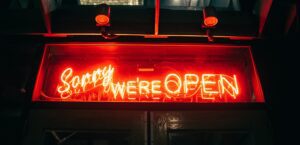 It can be incredibly frustrating as a consumer to not find what you need on the market shelf or to put another 10,000 miles on your old car because you can't get your hands on a new one. Business owners want you to know, they feel your pain. They feel it in their pocketbooks as well as in the wrath from customers.
While most clients are trying to be understanding, some want what they want when they want it. And others still have their limits. To the best of their abilities, businesses are trying to have staff available to help you when needed and are thinking outside of the box to have products available to sell.
Interestingly, with a desire to sell whatever products they do have to offer, many Princeton stores have reported that they aren't getting the same number of shoppers they used to. To that end, property owners and community leaders have tried to help.
"Through almost two years of compromised social interaction, EDENS leveraged the municipality's long-standing and deep connection with Princeton Shopping Center through a steady cadence of on-site events and experiences to keep this location active and help drive foot traffic to our retail partners," explains a spokesperson for EDENS, which owns and operates Princeton Shopping Center. "We partner with embedded organizations like Arts Council of Princeton, McCarter Theatre Center and Princeton Public Library to bring meaningful art, music and cultural programming to the Center's courtyard—free and accessible—for the community to enjoy."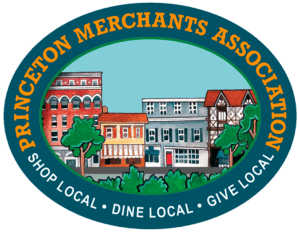 The Princeton Merchants Association (PMA) is also gearing up for the 2021 Princeton Holiday Market Days, which aim to entice shoppers into local businesses for the chance to win great prizes. From Wednesday December 1st through Sunday December 5th shoppers can get their passport cards stamped at participating retailers while shopping amongst the winter chalet shops and town-wide storefronts. Completed passports are entered into a lottery to win baskets of prizes made up of local goods (which last year valued up to $750).
"Princeton has become a destination to walk around and eat, not walk around, shop and eat," notes Tanez, who in addition to running her business is on the Board of PMA and organizes this seasonal event. "The retail stores really are at the mercy that hopefully someone will come in and shop. The goal for this event is to get people to walk into the stores and see the merchandise."
Hopefully, when you do walk in, you will find what you're looking for and it is not still in a container on a cargo ship out at sea. If that is the case, or if the store you enter has limited staff, requiring you to wait a bit longer for assistance, try to find patience. And when paying, if you find the prices at your favorite shops and restaurants are higher than you'd expected, make a mental note that the owner likely paid a premium for those goods and may hardly be making a profit at all. In the end, remember the pandemic we've been enduring and the efforts everyone is making to get through.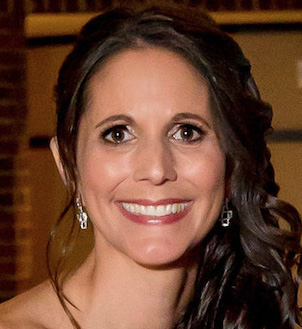 Lisa Jacknow spent years working in national and local news in and around New York City before moving to Princeton. Working as both a TV producer and news reporter, Lisa came to this area to focus on the local news of Mercer County at WZBN-TV. In recent years, she got immersed in the Princeton community by serving leadership roles at local schools in addition to volunteering for other local non-profits. In her free time, Lisa loves to spend time with her family, play tennis, sing and play the piano. A graduate of the S. I. Newhouse School of Public Communications at Syracuse University, Lisa was raised just north of Boston, Massachusetts but has lived in the tri-state area since college. She is excited to be Editor and head writer for Princeton Perspectives!