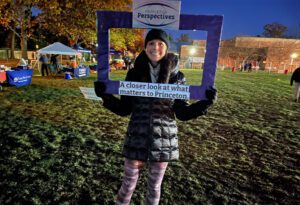 It's sometimes easy, especially during pandemic times, to live in a bubble – unaware of what is truly going on right around you. And while it's easy to turn on the news and get an overall understanding of things, it's sometimes harder to know what they are really like in your neck of the woods. That's the purpose of Princeton Perspectives, to localize stories and share information that matters to you.
So, it's only fitting that our November issue focuses on just that. In Where Does Princeton Stand? A Local Perspective on National Issues, we take a local look at some of the major stories covering the headlines and provide a deeper look at what they're like in and around Princeton.
For starters, community events are starting to pick up everywhere. Sick of cancellations and with evidence that outdoor events are safe, major running events are on thing making a big comeback. Though there were some COVID-safety changes, the Boston Marathon ran in October and the New York marathon ran earlier this month. Both built up great excitement for the HiTops Princeton Half Marathon that ran on Sunday. Princeton Perspectives was there to meet the community and cheer on the runners, so we're dedicating this month's Pulse of Princeton to those excited to experience a great community event! Check out the compilation of photos in our video below.
Another big event that brought people out of their bubbles was the general elections earlier this month, the results of which led to major headlines about Democrats vs. Republicans and the ideologies of voters. Do Princeton Locals Lean Liberal or Conservative? It's Not So Cut and Dry takes a closer look at Princeton-area voters and what they feel about some of the hot button issues facing our nation today. You may be a bit surprised what we found.
The delta variant threw our country for a loop in late summer and early fall, but are things getting better locally? Princeton Health Officer: The Current State of COVID Here provides the latest information on what our schools and community are facing. As 5 to 11-year olds began getting vaccinated last week, this information could see changes in the coming weeks.
This time of year is also when many businesses gear up for the holidays. National stories talk about labor shortages and supply delays, but what is it like in this area? In The Perfect Storm of Problems Creates Hurdles for Local Businesses and Consumers you'll hear personal accounts from local business owners and workers, shedding light on what your friends and neighbors are experiencing.
I spoke earlier about the increased desire to have community events. Well, that interest is certainly apparent as it pertains to the arts. Princeton's Appetite for Visual and Performing Arts is Strong explains the transformation area artists have gone through since the start of the pandemic, and what art enthusiasts want now. There certainly is a lot of art to be seen and heard!
And don't forget to scroll down and check out this month's Perspectives Revisited! Our story updates are timely and enlightening.
It was fun to be a part of the HiTops Princeton Half Marathon and introduce our magazine to many new readers. Honest, investigative and focused coverage of what matters to Princeton is what we post on Princeton Perspectives, and we hope you'll help us spread word to the community as well. Anyone that doesn't currently receive Princeton Perspectives in your inbox can click here to join our mailing list!
And stay tuned…next month we're going to share stories that will help you have a meaningful countdown to the new year. Another year is almost gone, but it's not over yet! Look forward to sharing with you on December 15th!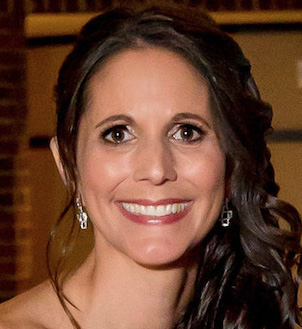 Lisa Jacknow spent years working in national and local news in and around New York City before moving to Princeton. Working as both a TV producer and news reporter, Lisa came to this area to focus on the local news of Mercer County at WZBN-TV. In recent years, she got immersed in the Princeton community by serving leadership roles at local schools in addition to volunteering for other local non-profits. In her free time, Lisa loves to spend time with her family, play tennis, sing and play the piano. A graduate of the S. I. Newhouse School of Public Communications at Syracuse University, Lisa was raised just north of Boston, Massachusetts but has lived in the tri-state area since college. She is excited to be Editor and head writer for Princeton Perspectives!