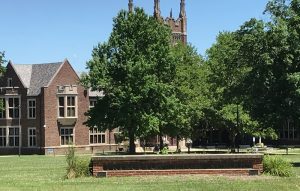 The Princeton community is anything but harmony and peace with the sudden dismissal of Princeton High School Principal Frank Chmiel. To many, it raises questions about compassion, transparency, and reasonableness, leaving them feeling betrayed and blindsided. To others, there is trust in the administration and they are waiting to learn more. In the current environment of teacher shortages, schools take great care before dismissing their teachers, or principals and it is extremely rare to place a principal on administrative leave mid-school year without any apparent wrongdoing or imminent threat.
At each of the two Board of Education (BOE) meetings since Chmiel's leave, over 1,000 people (either in person or virtually) attended, with the large majority of public comments expressing support for Principal Chmiel. Over 3,000 locals have signed a petition demanding transparency over the removal of Chmiel and asking for the board to rescind his termination. Additionally, more than 2,100 people have signed a separate petition calling for Princeton Public Schools (PPS) Superintendent Dr. Carol Kelly's resignation. To counter, some people have publicly voiced support for Dr. Kelley during BOE public comment and postings in other local press, including statements expressing she has the support and trust of the Princeton Parents for Black Children Executive Board and Not in Our Town Princeton leadership.
With all sides expressing their viewpoints, it is no doubt that the Princeton community is deeply divided. So where should we go from here? Various members of the Princeton/Cranbury community offered their perspectives of what should happen next.
Sasha Weinstein, a PHS parent from Cranbury praised Principal Chmiel as an extraordinary person and more than a good school leader, noting his incredible empathy and kindness to the students at Princeton High School that she feels were fortunate to have him as their leader.
"I am deeply sad to see all the committees, projects and initiatives that he started with many diverse high school stakeholders come to a screeching halt," Weinstein lamented.
Having graduated from Princeton University and living in Princeton for 28 years, Chmiel had years of experience as a principal and was deeply involved in the community. According to Dan Dart, a Princeton resident and former Princeton BOE member (2019-2021), Chmiel "went through a large vetting process and then the board unanimously approved the recommendation of the then Superintendent to hire him."
Feeling their children's deep attachment and admiration to, and their own interactions with Chmiel, many parents feel letting him go is an immeasurable loss to the high school community.
District Leadership
Dr. Kelley was hired by the Princeton BOE as the superintendent because of her previous experience as superintendent and assistant superintendent in NJ and the Chicago area, shared Dart, who was then part of the board that hired her.
"Quite frankly, the superintendent's job is a hard one. You have 3 unions to deal with, state laws, a $120m budget, 700 employees and an engaged public. So, it takes a lot of skill and experience to run a school system like Princeton with close to 4,000 kids," Dart noted. "I think Kelley has taken some very positive steps to bring up and address the needs of minority students and special needs students."
Nonetheless, some in the community have additionally questioned her hiring of an outside consulting firm to put forth an equitable education plan that might have resulted in changes to the math curriculum. Word of proposed reduced offerings of AP and advanced classes drew controversy and dissatisfaction. Dart shared that a lot of people have reached out to him expressing concern over a perception (or misperception) that the school's becoming less high achieving for the gifted and talented students.
While parents expressed concerns about the direction undertaken by the school district, Dr. Kelley's sudden dismissal of Principal Chmiel and the unanimous support by the BOE without offering much explanation has added fuel to the fire. The unclear circumstances have left many parents scratching their heads and angry.
George Deferdinando, a longtime Princeton resident with kids well beyond school-age said he understood why people were upset but added, "I also understand in a bureaucracy, the lead person makes their personnel decisions, and their board supports them. Mistakes can occur but you're going to support the boss, the person you picked to make these decisions."
Another longtime Princeton resident with three children at PPS, Jane Manners, shares that while she and her 10th grader at PHS like Chmiel, they do not know how he performed in the aspects of his job beyond connecting to students and parents through things like his Chmiel Spiel and community spirit. However, she trusts the Board does, and their unanimous agreement gives her confidence in the decisions that have been made.
"I have met every member of this Board of Education and I know several members well, so I can say with confidence that this is a group of ten extraordinarily hard-working volunteers who take their responsibilities to our children, our teachers, our administrators, and our town extremely seriously," Manners explains.
Additionally, Dr. Kelley's decision has the support of Mary Robinson Cohen, a retired NJ superintendent and principal who has lived in Princeton for over 30 years.
"The BOE has chosen and shown support for the leader. It's her job to ensure an equitable education for all and utilize data driven best practices to move things forward post-COVID," she shared.
Societal Concerns
Many were saddened when parents' criticism of the superintendent and the BOE's handling of Principal Chmiel and the curriculum were framed as accusations of racism and sexism. A PHS Parent, who self-identifies as part of Princeton's minority community, stated, "While racism and sexism does exist everywhere, the questioning of Frank's firing, and the criticism of the superintendent have absolutely nothing to do with race or sex and is a distraction to the real issues involved here. I do believe the community's reaction would have been the same had Dr. Kelly been polka dot." The parent further added, "There are some very legitimate concerns and questions about how the current superintendent is running PPS and many precede Frank's firing. So, whether we are successful in getting our principal back or not, Dr. Kelly's fit as superintendent of PPS should be questioned and appropriate action taken."
Jeffrey Liao, Princeton resident who ran unsuccessfully for BOE in 2021, believes that "A healthy debate about overall policies, the direction of the district, and the selection of individuals for leadership roles is important, and as Principal Chmiel appears to have been well-liked within the PHS community, peaceful protest and petitioning in his support, including among PHS students, should be expected and respected." Liao further adds, "Let's avoid assuming that individuals (whether in school leadership roles or in the parent, student, and wider community) that happen to share similar race, ethnicity, religion, immigration status, etc. constitute an interest group or necessarily have monolithic political views and policy goals (including with respect to equity).  Let's avoid succumbing to the extreme polarization that generally characterizes American society today."
Remember the Children
COVID has left so much stress and uncertainty for the children. Parents are certainly concerned about their mental health, even more so as the result of Chmiel's removal. Diferdinando said all should focus their concerns on them, noting, "I'm worried about the students. It's been a difficult three years with the pandemic, the students have had a lot to deal with in terms of isolation and learning new ways to learn at home."
To that point, Weinstein added, "As parents we have an obligation to make things right for our children if there was injustice and injury done. Therefore, as long as there is a chance to get Principal Frank Chmiel back into Princeton High School and send off the Class of 2023 rightly, then we will endure this situation and keep on working together to bring Frank Chmiel back to the high school permanently."
As Aristotle once said, "Educating the mind without educating the heart is no education at all."
As a community, we must safeguard our education efforts to bring out the best of our children, diligently care for their mind and body. We must ensure we, as parents, model a civil dialogue, have healthy debate, show compassion, always tell the truth and embrace differences on policies and viewpoints. At the same time, we should also be compassionate enough to make this community whole again. Because whatever we do, our children are watching us and learning from us, good or bad.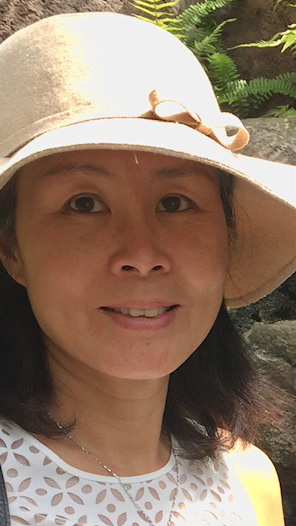 Grace Zhang is a mother of three children. With her youngest child still in public school, she is passionate about K-12 education and advocates for quality education. She is also the founder and owner of 3D Financial Group, a company that provides public accounting, tax planning, and tax return preparation services. She is very actively involved in her community and dedicates her time to various causes including as the Treasurer of Friends of Princeton Charter School and an organizer of youth tennis in the Princeton area. Grace is a nature lover and enjoys hiking and gardening. She loves reading and running, and always finds time to have a good laugh with her family and friends whenever possible