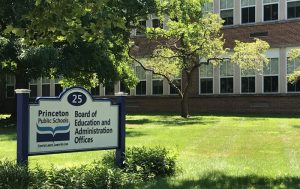 Around Princeton these days, many people are talking about Principal Frank Chmiel's departure from Princeton High School. If it matters to Princeton, we cover it at Princeton Perspectives, and this issue has his exclusive interview.
But it's not just the high school that is getting attention these days. Elementary school families are in turmoil about what their future holds, too. That is also covered in this April issue of Princeton Perspectives, A Caring Community Divided – What is Happening at Princeton's Schools?
Everyone that lives in Princeton seeks to be affected by what is happening at our schools. The most information we can provide to date is straight from the source, and The Community Wants to Know: A Conversation with Frank Chmiel is his first interview since being put on administrative leave from Princeton High School in March. We reached out to the Board of Education and Dr. Carol Kelley as well, to provide the latest information available.
While Princeton Public Schools is involved in that, it is also working to figure out what the right changes are for elementary student placements. It has put any redistricting plans on hold while it listens to the community, which has a lot of ideas. Elementary Families Share Ideas as They Look Towards District Changes is a first look at what some parents see as tenable solutions.
Sadly, the situation at Princeton High School has caused controversy and varying viewpoints. Whether Frank Chmiel comes back as principal or not, Princeton High School will continue. As the PHS Divide Grows, Where Does the Community Go from Here? shares perspectives from a variety of community members on what is needed now to move forward.
Let us not forget that there are students at Princeton High School who have a vested interest, too. As the situation with Frank Chmiel unfolds, our student guest writer finds it is revealing the students have more needs than have been realized. The article PHS Students Are Looking Forward to Better Transparency and Understanding shares them.
Members of the Princeton community, even those with no children in school, can still feel the tensions around town. This month's Pulse of Princeton asks their thoughts on how the community can move forward from this divide. Watch it now.
There is more happening around town than just our schools. There is new proposed legislation you may want to know about and opportunities to bring nature in your yard. Read more about them in this month's Perspectives Revisited.
We hope that you are sitting outside, enjoying the early warm weather as you read our latest issue. We look forward to sharing more with you next month.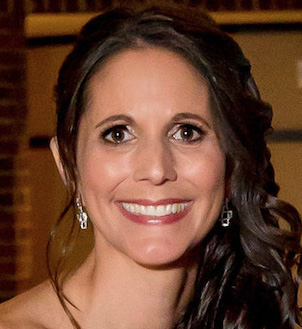 Lisa Jacknow spent years working in national and local news in and around New York City before moving to Princeton. Working as both a TV producer and news reporter, Lisa came to this area to focus on the local news of Mercer County at WZBN-TV. In recent years, she got immersed in the Princeton community by serving leadership roles at local schools in addition to volunteering for other local non-profits. In her free time, Lisa loves to spend time with her family, play tennis, sing and play the piano. A graduate of the S. I. Newhouse School of Public Communications at Syracuse University, Lisa was raised just north of Boston, Massachusetts but has lived in the tri-state area since college. She is excited to be Editor and head writer for Princeton Perspectives!