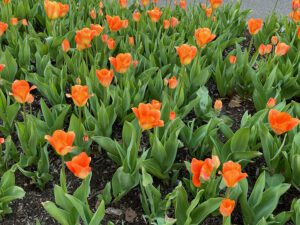 If you didn't grow up in the Princeton area, what brought you here? Perhaps a job opportunity arose. But before accepting, did you Google "Princeton" to see what the area could offer you besides a salary? If you were looking to move out to the suburbs, did you Google "Princeton" to check out the schools, activities and more that would be available for your family? Odds are, if you did, you likely found "Princeton," or a local business, named at or near the top of "best of" lists everywhere.
Walking around Princeton lately, it's hard not to see the flowers and trees in bloom. This sense of renewal and excitement has led us to focus on all of the amazing things blossoming right here in our hometown, with our latest issue, The Princeton Area Has the Best of . . . Nearly Everything. We take a look at the town of Princeton, the public schools here and many of the amazing establishments and places in and around town that make it the best.
Let's start with the town itself…why do people come and live here? Don't take our word for it, we went into town and asked locals to tell us why and what they love, now that they're here! You can see what they have to say in our video segment, The Pulse of Princeton.
One of the primary reasons people cite for moving here is the schools. While there are more than 20 amazing independent schools in the immediate area, there are 6 public schools that make up Princeton Public School district. Many hear about Princeton schools by word of mouth or read about them in the school rankings. We delved into both people's thoughts and how the data supports them in What is it That Puts Princeton Public Schools at the Top?
Princeton is consistently ranked as one of the best places to live in NJ. There are various reasons that people move into Princeton, but there are also many commonalities. Live, Work and Play: Why Princeton is a Top Choice for Many shares a realtor's perspective of what he's seen in decades living and working in town, and what clients have shared as well.
Whether you've been here for years or are relatively new, there are likely still establishments you've never tried and places you've never seen. So, we've sought to cultivate a list of some of Princeton's best spots…and they're not just our picks. Awards and other recognition have highlighted these to locals and visitors alike. Get out and Enjoy the Best of Princeton, especially while the weather is enticing you to do so!
One of the best things about Princeton is the way it offers up culture and entertainment, not found in many suburbs. The renowned McCarter Theatre certainly attracts talent and audiences from all around, as it provides some of the best to all who attend. How does it do this? Read How Princeton Attracts Audiences for Song and Stage to find out.
And don't forget to catch up on news with Perspectives Revisited. This month we'll update you on the latest with regards to Princeton's decision about retail cannabis dispensaries as well as the recent news released about bias incidents in NJ and locally.
With many schools in our area either just returning from or heading off to spring break, we hope you've all enjoyed some fun and down time. And now, grant yourself a few moments to delve into this issue of Princeton Perspectives to learn more about our area.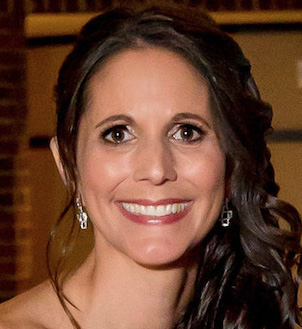 Lisa Jacknow spent years working in national and local news in and around New York City before moving to Princeton. Working as both a TV producer and news reporter, Lisa came to this area to focus on the local news of Mercer County at WZBN-TV. In recent years, she got immersed in the Princeton community by serving leadership roles at local schools in addition to volunteering for other local non-profits. In her free time, Lisa loves to spend time with her family, play tennis, sing and play the piano. A graduate of the S. I. Newhouse School of Public Communications at Syracuse University, Lisa was raised just north of Boston, Massachusetts but has lived in the tri-state area since college. She is excited to be Editor and head writer for Princeton Perspectives!