The Princeton Area has the Best of . . . Nearly Everything
ISSUE #26 – April 19, 2022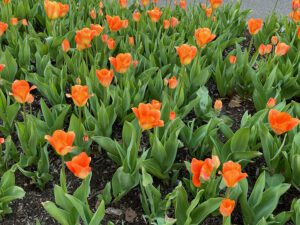 If you didn't grow up in the Princeton area, what brought you here? Perhaps a job opportunity arose. But before accepting, did you Google "Princeton" to see what the area could offer you besides a salary? If you were looking to move out to the suburbs, did you Google "Princeton" to check out the schools, activities and more that would be available for your family? Odds are, if you did, you likely found "Princeton," or a local business, named at or near the top of "best of" lists everywhere.
Walking around Princeton lately, it's hard not to see the flowers and trees in bloom. This sense of renewal and excitement has led us to focus on all of the amazing things blossoming right here in our hometown, with our latest issue, The Princeton Area Has the Best of . . . Nearly Everything. We take a look at the town of Princeton, the public schools here and many of the amazing establishments and places in and around town that make it the best. Read more…
The Pulse of Princeton: Why do people come and live in Princeton?
Perspectives Revisited
In the issue Local Changes on the Horizon in Princeton (August, 2021) the article Should Princeton Welcome Cannabis Businesses to Town Now that it's Legal detailed the initiative taken on by Princeton's Cannabis Task Force (CTF) and shared views from both task force members and the community at the time. Since then, CTF has issued its report (supporting up to 3 dispensaries in different parts of town) and the community has reacted. On March 29th, a special public Zoom meeting on cannabis dispensaries was held by Council which saw a record high of 345 people in attendance (roughly 180 attended the highly contentious permit parking special meeting). More than 2/3's of the public commenters spoke out against the opening of stores in Princeton and after 4-hours, the meeting was called for time (36 people still had their hands raised with 63 email comments yet unread). This month the NJ Cannabis Regulatory Commission gave the green light for seven medical marijuana dispensary companies to start selling recreationally (this includes one on Route 1, just south of the Quakerbridge Mall, set to open this week). A follow-up meeting for Princeton Council to hear the remaining public comments on this issue is scheduled for May 17th.
In the issue Biases in our Hometown (May, 2021) we shared the current state of hatred attacks in Bias Incidents are on the Rise. What's it Like Here. Earlier this month, the NJ Attorney General's office released preliminary data that demonstrates things have not gotten better since our report but are in fact getting worse. This upward trend has been taking place since 2015, and the recent data cites 162 incidents were reported overall in Mercer County in 2021 while Princeton Police Department recorded 16 and Princeton University Police had 13 reported incidents. Anti-Black, anti-Jewish and anti-LGBTQ+ were again the most common targets of attack and those against Asians nearly doubled.