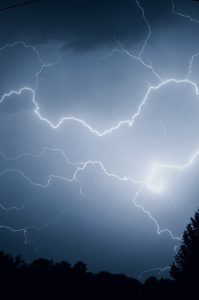 Multiple days of humid summer weather that reached above 90 degrees. Bursts of torrential rainstorms. Tornado warnings and watches. Whether you believe this is climate change or not, this is extreme weather, and it is weather that has been hitting New Jersey this summer. Scientists and over 175 nations worldwide agree that there are things that can be done to slow down or reverse the extreme changes in weather and better protect our environment. Do you?
In this August issue of Princeton Perspectives, we will take a look at some of the things that you, as an individual, can control if you want to, in Local Realities and Personal Opportunities to Affect Environmental Concerns. You can choose to read on with an eye on what changes others have made that you might want to try, or you may still find yourself with continued questions about the science of climate change. Either way, we hope that you will read on to learn more about our region of the state and country and what things are like here.
To start things off, we went into town to find out what the biggest changes are that local people have made in their lives, to contribute to a healthier environment. Watch our Pulse of Princeton now to get a sense of what is happening around you.
On some of those 90-degree days, were you inside your home, with the air condition cranked, appreciating the cool air surrounding you? Is that air or your kitchen stovetop powered by gas? Is some of that air sneaking outside through older windows and leaky doorways? Electric, Gas, Efficiency: You Have More Control Than You May Realize breaks down some of the opportunities that every homeowner, renter or long-term visitor can do to better ensure you are using the best energy in the best ways.
Outside of your home, there are also some things that you can do to influence the environment around you. The article How Your Lawn/Patio/Window Box is a Frontline Protector of the Local Ecosystem shows how simple it can be to co-exist with the things outside. It may send you running for some new flowers for your yard, or at least get you thinking about the landscape you surround yourself with.
With the Washington Road bridge closed for reconstruction, traffic, which is normally easy at this time of year, is backed up all the way down Alexander Road. When you sit in that traffic, wondering if you'll get through the next light, do you ever think about the cars around you? How much gas emissions are they putting into the air? Would you be helping things more if you were in an electric vehicle or are you already grateful that you are in one? New Jersey Governor Phil Murphy has pledged to change things in the Garden State, in part by putting more people in electric vehicles. Are Local Residents Ready to Go All-in on Electric Cars? takes a look at what this pledge has accomplished so far and what the local situation is surrounding it.
Speaking of changing things, do you recall back in 1987 when New Jersey first started recycling? Many people that were not on board with it do so as second nature today. But do you know the right things to recycle, and once picked up from your home, do you know what really happens to it? We got a chance to ask the man in charge, and you can read our Q&A to get the answers you need in the article Recycling in Mercer County – Everything You Always Wanted to Know.
There are a few more weeks of summer before the schools reopen and we head into fall. While you enjoy the beautiful weather, perhaps taking a long walk or sitting on the beach, take a moment to think about how different life would be without it and perhaps promise to make one change in your life that can help sustain the environment you are enjoying.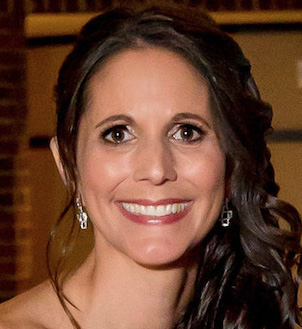 Lisa Jacknow spent years working in national and local news in and around New York City before moving to Princeton. Working as both a TV producer and news reporter, Lisa came to this area to focus on the local news of Mercer County at WZBN-TV. In recent years, she got immersed in the Princeton community by serving leadership roles at local schools in addition to volunteering for other local non-profits. In her free time, Lisa loves to spend time with her family, play tennis, sing and play the piano. A graduate of the S. I. Newhouse School of Public Communications at Syracuse University, Lisa was raised just north of Boston, Massachusetts but has lived in the tri-state area since college. She is excited to be Editor and head writer for Princeton Perspectives!