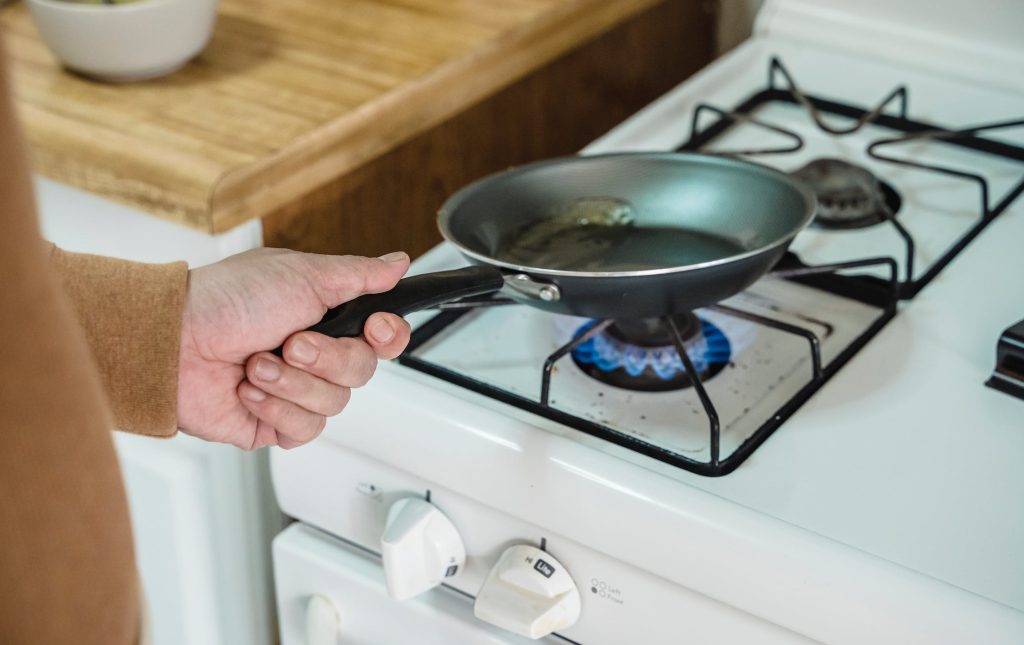 New Jersey Governor Phil Murphy wants to move away from fossil fuels. To move forward in this effort, the New Jersey Board of Public Utilities (BPU) voted last month to ask utility companies in NJ to offer incentives for customers that make the switch from gas stoves. People quickly assumed that meant homeowners would be forced to replace their existing ones, and pizza parlors would have to get new ovens as well, but both were quickly dismissed as rumors. The reality is that the BPU vote hopes to encourage many to change their ranges to electric, but not require them to.
To accomplish a move away from fossil fuels, you hear a lot these days about Green Energy, Clean Energy, and Sustainable Energy. Solar panels are an obvious choice, but there is so much more that you can do. Even if you desperately want to make a difference, it can sometimes be hard to know how. Saving money can often cost money upfront, which can be a burden for many. And knowing what the best options for your home might be can overwhelm anyone. The best way to start is often one step at a time. So, let's take the first step together to try and understand some of the options that exist and how you can utilize them.
A POWERFUL CONNECTION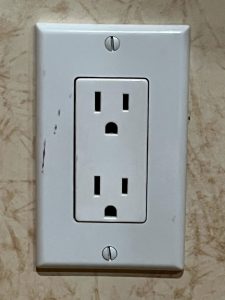 Let's start with your home energy supply. Most people do not realize that you can have a say in where it comes from and help control your own costs. The actual lines, pipes and other equipment that bring energy into the majority of homes in Mercer County are owned and controlled by Public Service Enterprise Group (PSE&G) and Jersey Central Power & Light (JCP&L). For most, they are the supplier of the electric power and natural gas as well, but simply because they are the distributor no longer means they have to provide the energy to you. New Jersey law allows for owners to decide whom they want their energy supply to come from to allow for more open competition.
"Customers can shop around for the best price on their energy supplies. Their electric and natural gas distribution utilities will still deliver those supplies through their wires and pipes – and respond to emergencies, should they arise – regardless of where those supplies are purchased. Purchasing your energy supplies from a company other than your electric or gas utility is purely an economic decision; it has no impact on the reliability or safety of your service," states the New Jersey Board of Public Utilities.
Should you choose a different supplier, you will receive two bills – one from them and one from your utility company for the distribution. If your electric energy comes through PSE&G click here or JCP&L click here to find third party supplier options. PSE&G gas customers can find vendors here. Though the primary utility companies are required by regulations to provide the best possible prices to consumers, sometimes a third-party provider might offer a better one. For example, if you have agreed with another provider to pay a fixed price for the year and energy costs rise, your costs won't. It also gives you a choice of where you want your energy to come from. You can choose a green energy provider, that could get the energy from sources like water, wind or solar.
STARTING FROM THE INSIDE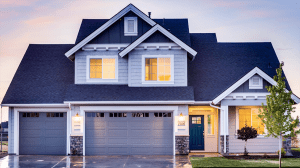 Between pricing and options, there's a lot to consider. If you prefer to start simpler, there are ways that you can conserve energy by delving into how you utilize your energy instead of where your it comes from. Home energy assessments, which bring a certified energy expert into your home to educate you on product options and provide simple product changes, could cost you nothing. Yet they could bring great rewards to both your pocketbook and the environment. The advice could be as simple as turning down your thermostat when you leave or switching your bulbs to LED, which use 90% less electricity than older incandescent bulbs. Replacing your existing showerhead with a low-flow option could save you 25-60% on water, according to the U.S. Department of Energy.
"A Quick Home Energy Check-up is a free and fast way to improve the energy efficiency of your home. In just about an hour, you'll be connected with expert advice from an energy adviser, along with no-cost products, such as LED bulbs and advanced power strips," explains Susanna Chiu, Senior Director of Workforce Development and Operational Service – Renewables at PSE&G. "Meanwhile, for deeper, more "whole home" measures, we offer the Home Performance with ENERGY STAR® Program, which factors areas like insulation and air sealing. When you participate in the Home Performance program, you'll learn how to optimize your energy use and reduce your costs. Additionally, eligible customers may receive up to $5,000 in rebates to make energy-saving home improvements."
Through both of the above programs (and similar ones from other distributors) you may find out that your water heater or heat pump is not efficient or working right, and instant rebates to replace them are available through certain providers. Additionally, you might find that your appliances, such as your oven or washing machine, are leaking gas or using too much energy due to age. Sometimes the expense of purchasing new ones could end up saving you money in the not-too-distant future. And rebates are available for ENERGY STAR® certified appliances such as refrigerators, dishwashers, dryers and more. For a full list of appliance rebates from PSE&G, click here.
IT'S AN ENERGY STAR® THING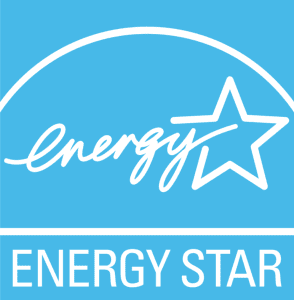 If you want to change just one thing, and choose to get a new appliance, you will immediately make a positive impact on the environment and your monthly bills. In 2023, there are very few appliances sold new that are not ENERGY STAR® certified. You have likely seen the logo on appliances you own or in the store. It symbolizes that the U.S. Environmental Protection Agency (EPA) has partnered with the manufacturer to ensure the appliance is more energy efficient.
"Today's products are efficient because they have to be, the government is requiring them to be. Those that are certified ENERGY STAR® are even more efficient," clarifies Debbie Schaeffer, 3rd generation owner of Mrs. G Appliances in Lawrenceville. "When it comes to water, it is about dishwashers and washing machines. In terms of using power, it is relevant with refrigeration. When a refrigerator is ENERGY STAR®, the way they're built are not sucking up as much electric power."
Often, homeowners that are updating or renovating a kitchen will put their old refrigerator in a basement or garage as a back-up or for extra space. It seems like a great idea, because it is a way to reuse the product, as many of us are taught to do these days. But, in fact, it could be better to recycle it.
"If that fridge is 20-years old or more, and it still works and you put it in your basement, it is going to use a lot of energy to run that fridge. It would save you by buying a new one that is not that expensive (say $600). You'll save $150-200/year on energy costs that would ultimately pay off that fridge after 3-4 years," Shaeffer adds.
A unit that is only 5-6 years old may be more efficient and worth keeping, but if it is older, recycling through a program like PSE&G's will also get you a $50 rebate for each (up to two) and free pick-up.
SMALLER TASKS
If all of the above is still feeling like a bit more than you can handle these days, here are a few final tips:
-Change the air filter on your home's heating and cooling system regularly. When your filter gets dirty and clogged, your system has to work harder. That means more gases are likely released. For as little as $20 you might be able to keep your system running more efficiently.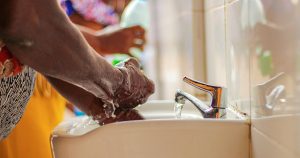 -Conserve water. Energy is used to pump and treat the water you use, so simply turning off the water when you brush your teeth or getting your leaky faucet fixed promptly can reduce pollution and save you money. A leak of one drip every second can cost you up to $35 per year.
-On August 26th, Sustainable Princeton is holding a STAR Swap Party from 2-4pm at 1 Monument Drive, Princeton. The event is an opportunity to swap gently used household items such as appliances, landscaping items, entertainment you no longer use (books, music, movies), games, puzzles and toys, and fitness equipment. You must bring at least one item to participate.
When you finish this article, go check your most frequently used lights. If you swap five existing bulbs with Energy Star® products, the EPA says you can save $70 a year on your energy bill. One small step at a time you can make changes to your home and life that save you money and are better for the environment.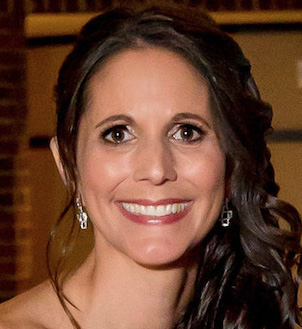 Lisa Jacknow spent years working in national and local news in and around New York City before moving to Princeton. Working as both a TV producer and news reporter, Lisa came to this area to focus on the local news of Mercer County at WZBN-TV. In recent years, she got immersed in the Princeton community by serving leadership roles at local schools in addition to volunteering for other local non-profits. In her free time, Lisa loves to spend time with her family, play tennis, sing and play the piano. A graduate of the S. I. Newhouse School of Public Communications at Syracuse University, Lisa was raised just north of Boston, Massachusetts but has lived in the tri-state area since college. She is excited to be Editor and head writer for Princeton Perspectives!