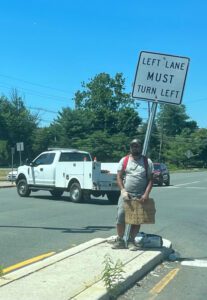 The sight of men and women begging for spare change at the border of Lawrence and West Windsor is a sign of today's times. Inflation slowed in July, showing it's now only up 8.5% for the year, versus the 9.1% peak we saw in June. That's supposedly good news, but we're still hovering at a 4-decade high inflation. Though gas prices have slightly decreased, high prices on consumer goods and services are having an impact on everyone's lives. And it's keeping money on everyone's minds.
So, that's what we're talking about in the latest issue of Princeton Perspectives, Inflation's Effects on the Princeton Area and How to Counter Them. Some locals luckily don't have to change their ways, while others are unfortunately having to decide what they can live without.
In this month's Pulse of Princeton, we asked people around Princeton how inflation is affecting their lives. Click on the video link below to see what it's like for those around you.
Anyone with a car has noticed the effects at the pump, as prices soared up to around $5 this summer. For most, gas is not something one can live without, as we're all so accustomed to driving everywhere. In Record-High Fuel Costs Benefit the Big Guys and Hurt Local Owners and Consumers we share with you the realities of what it's like in the Princeton area today.
If you're seeking to leave Mercer County but are finding transportation costs and the rise of other travel amenities to be unsurmountable, help is here. Our contributing writer, a long-time travel agent, offers suggestions for amazing vacations within driving distance or an easy flight in Traveling from Princeton Doesn't Have to Stop, Suggestions to Vacation Near Home.
For some, you've already taken your family trip, or you aren't able to get away for one, yet you still want to enjoy the rest of summer. Tips & Tidbits to Help You Enjoy NJ Despite the Current Economy tells the stories of some locals and their trials with today's economy, while offering suggestions for food, outings and more at low cost or free this summer.
The fallout from the pandemic and high inflation is causing some to realize that you simply don't have a handle on your personal finances. With baby steps and determination, you can learn how to manage your money to plan better for the future. Inflation is Here – Steps to Help You Get Through is written by those working in the business of personal finance education, a must-read to help you feel on steady ground.
In previous issues of Princeton Perspectives, we've shared with you information about technology being used as a tool to share history and the ways businesses turned to outdoor dining to get through the pandemic. Perspectives Revisited shares updated information about what the Mercer County Clerk's office is doing to ensure you can access needed documents and the new legislation Gov. Murphy passed about outdoor dining. Read on to learn more!
As always, summer seems to be flying by, but there's still some time left before the season ends and the school year begins. We hope the articles in our August issue help you understand our area a bit more and enjoy your time, despite the economy.
Please let us know if there are stories you want to hear about, or if you have a tip on something we should investigate…and share this issue with a friend! We appreciate your help to ensure that all people in the Princeton area are reading Princeton Perspectives!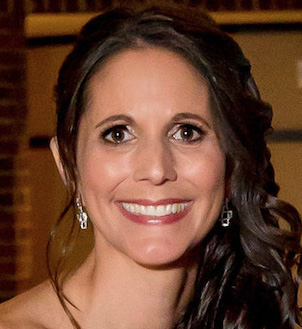 Lisa Jacknow spent years working in national and local news in and around New York City before moving to Princeton. Working as both a TV producer and news reporter, Lisa came to this area to focus on the local news of Mercer County at WZBN-TV. In recent years, she got immersed in the Princeton community by serving leadership roles at local schools in addition to volunteering for other local non-profits. In her free time, Lisa loves to spend time with her family, play tennis, sing and play the piano. A graduate of the S. I. Newhouse School of Public Communications at Syracuse University, Lisa was raised just north of Boston, Massachusetts but has lived in the tri-state area since college. She is excited to be Editor and head writer for Princeton Perspectives!