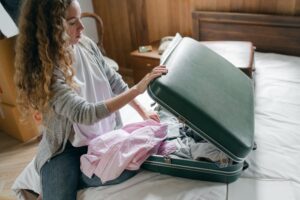 For many Princeton Area residents, travel has played an extremely important role in their life. Whatever their budget or interests, people here prioritize travel.
Then – boom! March 2020 the world shut down and nearly all travel plans came to a halt due to the pandemic. In 2121 some travel sectors rebounded, mostly domestic, with a handful of intrepid souls venturing overseas. In 2022 a sizable number of tourists, including locals, returned to international travel. However, there still exists a sizable portion of potential travelers that are not only concerned with COVID but with the double-digit inflation we are now experiencing. On top of the skyrocketing cost of everyday items such as groceries and fuel now we have unprecedented high fares for international flights. In addition, the cost of hotels, tours, and all aspects of travel have seen rising prices due to inflation.
Airfare had reached a 4-year low in 2019 with the average international fare being around $800 round trip. Currently the average international economy airfare is approaching $1400.
For many, the desire to travel has given them the opportunity to look closer to home. Exploring destinations by driving or taking shorter regional flights opens thousands of opportunities beyond what typically comes to mind. Whatever interest a person might have, such as sports, food, wine, art, history, culture, or anything else, they do not have to buy an overseas plane ticket to have a fabulous new experience. Even if folks have been to some of the following places there is always more to discover.
EXPERIENCES OF EUROPE CLOSER TO HOME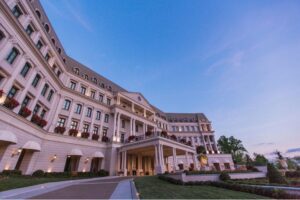 Have you always dreamed of staying in a manor house, palace, or castle in Europe? A 5-hour drive from Princeton is the Nemacolin Resort. The "Chateau" is one of many buildings and places to stay on site.
This building was modeled after Versailles. There are also many other accommodation types to suit all needs, tastes, and budgets. There are activities and experiences for every interest in every season, year-round! Skilled and new golfers can enjoy both the outdoor course as well as the simulator and use the gold academy. In the summer there are numerous pools, golf, archery, and many other warm weather activities. In the winter there is skiing, ice skating and tubing. For families, there is a carousel plus kid's programs and babysitting and much more. A sampling of other offerings includes tennis, shooting, fishing, ropes course, biking, bowling, and the list is very long! For art and architecture lovers "Fallingwater House" is nearby and there are both indoor and outdoor art installations onsite.
A DRIVE TO THE COAST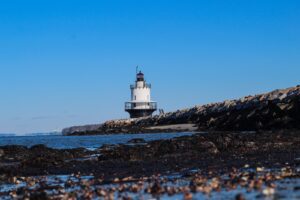 For those of you Princeton area locals that are foodies, art enthusiasts, and enjoy outdoor activities, Portland, Maine is a perfect destination. Portland has a plethora of innovative, interesting and diverse restaurants. Local favorites include Scales for seafood and harbor views, Eventide for oysters, Duckfat for decadent fries, and so many more. In between the culinary delights there are places to enjoy art, gardens, and iconic ocean views. The undisputed anchor of the Portland area art scene is the Portland Museum of Art. Beyond the art museum there are countless art galleries and studios to fill up hours of browsing. Just outside the city is The Inn by The Sea which is a full-service resort on the beach with a spa and restaurants. With nonstop flights offered daily from Newark it is a solid choice for a long weekend. If hitting the road is your preference, there are numerous places to go and things to do along the northeast coast. It is easy to craft an itinerary including art, great food, and outdoor activities. The driving time from Princeton to Portland is under seven hours.
TRAVELLING SOUTH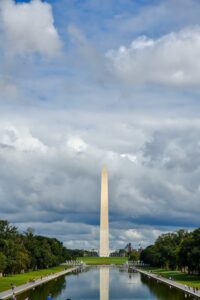 To venture south, Washington DC is approximately 3 hours drive or a train ride from Trenton. Although folks most likely have been to DC, the city continues to grow and evolve and offer new things to lure visitors in alongside the awe-inspiring monuments & memorials, dozens of world class museums, Federal buildings, and a host of other attractions to satisfy anyone's interests. The Riggs Hotel is a newcomer to the hotel scene.  The property is in what was once a prestigious bank. Many of the original details have been incorporated into the décor. However, the vibe is luxury as well as pure cool and contemporary. The location across from the National Portrait Gallery is enviable. For foodies, there are trendy restaurants and bars are located all over. The current hot spots are the 14th St. Corridor, Adams Morgan and Shaw. For outdoor enthusiasts there are numerous places to walk, run, or bike ride. Rock Creek Park, a gem in our nation's capital, is one. This 1,754-acre city park was opened in 1890, which makes it the third national park to be designated by the federal government. It provides visitors the chance to get away from the commotion of the city and find a peaceful refuge, recreation, fresh air, magnificent trees, wild animals, and thousands of years of human history.
A short plane ride away is the charming city of Savannah, Georgia. Here art, history and architecture can be found alongside fashionable boutiques and restaurants. Although there are many choices of accommodations right in the city Montage Palmetto Bluff is only 30 minutes by car but a world away from feeling urban. The resort is located along the May River in the Lowcountry of South Carolina between Hilton Head Island and Savannah. Nestled within a 20,000-acre development, it encompasses a vast nature preserve, walking trails, marina, two lively villages, restaurants, and golf courses. The accommodations include roomy cottages, guest rooms and suites surrounded by the charming landscape of Carolina Lowcountry. There are also eight inspired dining options onsite as well as a Spa and Salon.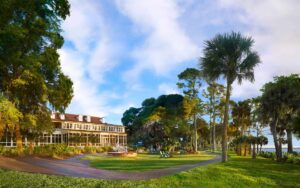 Montage Palmetto Bluff is regularly described as an outdoorsman's delight. Its unique setting provides endless encounters with nature. Crabbing, shrimping and fishing expeditions are led by expert local guides. There are opportunities for the excitement of waterskiing and tubing. The resort's 60-foot classic yacht, The Grace, offers the chance to view the scenery from onboard. There are 15 miles of trails for biking or horseback riding.
There are many ways to take a trip to satisfy a person's wanderlust without having to purchase inflated international airfares. Of course, exploring destinations further away from home is exciting! The stress and anxiety surrounding traveling during inflation and COVID perhaps make it the right time to stay closer to home and plan that European vacation for next year or beyond.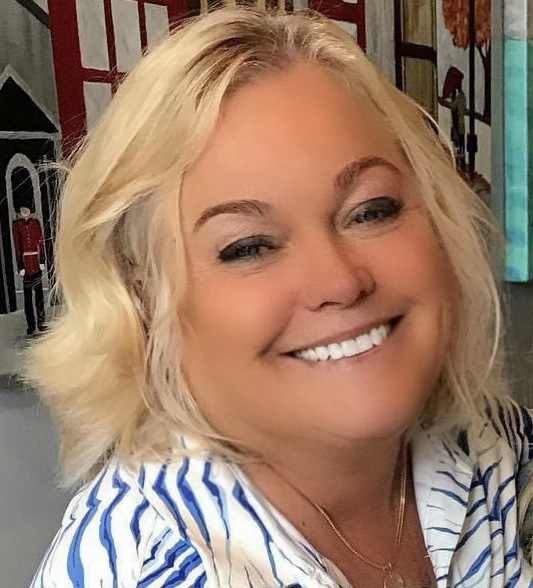 Meg Wislar, a Princeton Resident for 27 years, has a passion for travel. She has been a luxury leisure travel advisor for 12 years. She loves all kinds of travel and loves nothing more than to craft private, custom trips to all over the world for her clients.