There are many reasons to share about why one loves Princeton. It's common for someone raised here to either never leave or to return to raise their families. A unique suburb, with a beautiful downtown, it attracts many to the great schools, to learn about its history and of course, to attend or visit Princeton University. Princeton is simply a great place to love and be loved.
In this month's issue, A Love Letter to Princeton, we share with you who loves and lives here, why they love Princeton, how to love in Princeton and so much more! With Valentine's Day just behind us, love is in the air!
You may have your own, but it's always interesting to learn what others find so lovable about this town. Be sure to click below and watch this month's Pulse of Princeton to learn what it is that people love the most!
Whether it's at the University, a local job or simply fate, there are many couples that met here and have chosen to stay. Love Stories: Made in Princeton shares a few of these special connections that started here and created lifelong relationships and locals.
You too may be in a long-term relationship but it's easy to let the day-to-day get in the way of sweet gestures and fun outings. In Romantic Princeton: Get Out and Enjoy That Special Someone we share with you some great local places you can go to or things you can enjoy to get out of the house and have fun together.
In addition to having things to enjoy, Princeton is also full of great people. One born-and-raised resident loves this community so much, he's now helping to run it! Loving Princeton, One Long- time Resident's Perspective is Mayor Mark Freda's look at what life was like back in the day, what it's like today, and why he's loved it all.
For some, it's not always easy to show your love. How to Keep the Spark in Your Relationship Despite the Pandemic shares tips from someone whose job it is to keep couples together. Even in these tough times, there are some simply changes you can make to keep the love alive in your life, too.
In our last issue we shared some important information about safety on our roadways – and a new law is already trying to make improvements. Perspectives Revisited shares the details about this and the latest on COVID-related shortages. We also have our first Letter to the Editor, providing a personal perspective on an issue currently facing Princeton.
If there's one thing Princeton is not short of, it is opinions. We are a diverse community and we want to share diverse perspectives with our readers. So, for next month, please submit a Letter to the Editor on a topic that is meaningful to you. We've covered pretty much everything in our nearly two years of Princeton Perspectives, so let us know your thoughts on what's happening!
It's wonderful to write about love, of people and of Princeton. We hope you can sit and enjoy this issue – with the sun shining through your window and a smile on your face! Next month, we'll take a close look at some current local decisions and what their impacts will be on the people of this municipality.
Thanks for reading, and please share with a friend!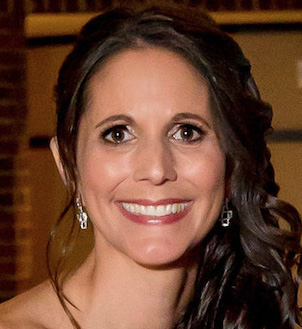 Lisa Jacknow spent years working in national and local news in and around New York City before moving to Princeton. Working as both a TV producer and news reporter, Lisa came to this area to focus on the local news of Mercer County at WZBN-TV. In recent years, she got immersed in the Princeton community by serving leadership roles at local schools in addition to volunteering for other local non-profits. In her free time, Lisa loves to spend time with her family, play tennis, sing and play the piano. A graduate of the S. I. Newhouse School of Public Communications at Syracuse University, Lisa was raised just north of Boston, Massachusetts but has lived in the tri-state area since college. She is excited to be Editor and head writer for Princeton Perspectives!