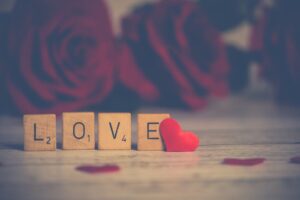 Love can spark when two people are at the right place at the right time. When that occurs in Princeton, a town where people often come and stay forever, it is the perfect recipe for a lifetime romance. Such is the case in the following three Princeton-made love stories:
A University Romance…
Heather Harnly and Greg Hughes
Though official statistics have not been recorded, it's been said that 50% or more of Princeton University undergraduates marry each other. Heather Harnly and Greg Hughes contribute to this beautiful statistic.
The two spent their teens years rowing competitively, competing around their home state. Upon starting as freshman at Princeton University (PU) in 1992, they continued rowing and would cross paths around the boat house, never knowing they had both participated in some of the same events back home in Washington. That was until luck put them on the same flight from Seattle to Newark returning to school after winter break.
"We saw each other in the airport then realized we were on the same flight, so sat next to each other (it was back in the 90s when you could just sit anywhere on a plane)," shares Heather. "When we arrived, we were offered the airporter transport and then our first dinner was at Winberries."
That flight led to nine years of dating, marriage and kids!
Upon graduating, Greg had plans to go to Canada (where he'd attended high school) to teach history and coach rowing. When he couldn't get a Visa, he called his PU rowing coach to inquire about job opportunities in the area. He ended up taking an unpaid coaching internship back at the university which not only put him on track to work his way through the coaching ranks to become the today's Heavyweight Rowing Coach – it also put him within an hour's drive of Heather.
She would begin medical school in the fall of 1996 at University of Pennsylvania and was then able to move onto a residency at Robert Wood Johnson in New Brunswick. The two officially moved in together in 2000.
A year later, Heather and Greg got engaged while on a trip to Bermuda for a friend's wedding. It was in 2002 the pair returned to Washington to say "I do" on San Juan Island. But they are a true Princeton love story, as Princeton is where they met and chose to call home.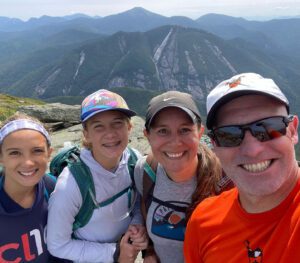 "Growing up out west, I loved it because it is so beautiful, but I've never felt a sense of community like I feel here," Greg explains. "On the west coast, everyone is outwardly nice, they smile and wave, but you don't get to know them. Here, there's a gruff exterior, but people will drop everything to help you out. It's really sucked me in. It's a pretty special town."
Heather says her passion for Princeton developed in stages through the years.
"I was amazed to discover that it was a great town. I'll be honest, I didn't appreciate it as an undergrad at all, you stay in your bubble on campus," she notes. "As a young couple, we realized, oh we have paychecks, we can go out to dinner. Look at these amazing restaurants! Then as we had kids, what an amazing town to have kids in. The great community of people that live here. At every level it's been a constant exposure and appreciation of what the community is for all ages."
The PU alums are now raising two daughters, who both attend Princeton Middle School.
A Middle School Legacy…
Andrea and Jonathan Hunt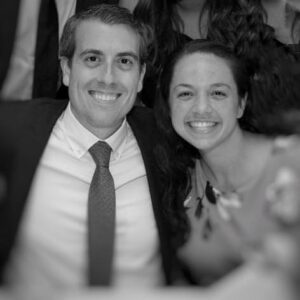 And the middle school in Princeton is where our next love story began. Of the 336 teachers working at Princeton Public Schools, only two fell in love after bonding over 7th grade Social Studies. It's true! Andrea first met Jonathan Hunt when she came for an interview and was asked to teach a lesson to his World Cultures and Geography class at John Witherspoon Middle School (now, Princeton Middle School).
"After I was hired, Jon and I worked together as a 7th grade social studies team. It was not an instant connection at all actually! My first year working at the middle school as grade partners I thought Jon hated working with me!" recalls Andrea. "Through working together, we communicated a lot about improving the curriculum, lessons, and projects. We worked together for several years before our coworker relationship became a friendship and ultimately turned into love."
Outside of school, the two let their desire to study and learn flow into their dating life as well. They would sit at night and research a good hiking spot, then get up in early in the morning, pick up some food and spend hours getting lost in the woods. Andrea also recalls one perfect date, when they took a train to New York City.
"We left as early in the morning as possible and spent the entire day exploring without any plan in mind. We walked all over the city going in and out of stores that caught our eye and stopping at little shops to pick up food. One of the times we needed a break, we sat down on a bench and were closely greeted by a squirrel (which is Jon's favorite animal). Though we have them all over our backyard, I had never been that close to a squirrel in my entire life!"
Both Andrea and Jon had been previously married, so when they decided the time was right, they opted not to follow the traditional formalities or big wedding. They married in October 2019 and their family began. Jon's two children from his previous marriage (Ava and Bradley) helped them start their lives together. Nearly two years ago they added Charlie and new baby, Maddy, is six months old.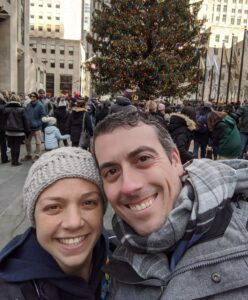 "Life is mostly focused on the kids and caring for them. Any down time we have is spent playing with the kids, building castles, running around outside, or figuring out a fun craft they can make and display around the house," Andrea adds.
Princeton brought them together, and they wouldn't have it any other way. Both Andrea and Jon not only love teaching 7th grade, but they love doing so at Princeton Middle School.
"While other couples might not enjoy working with their significant others, Jon and I truly enjoy collaborating together on lessons, teaching units, and creating projects. We are pretty lucky that we have the extra time together while commuting to and from work where we can laugh and share stories about the day."
Decades of Togetherness that Started Here…
Allen and Rhona Porter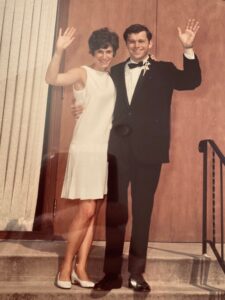 Laughter, an important key to long-term relationships. That's what Rhona says has kept her in love with Allen over nearly 54 years of marriage. Well, laugher and so much more.
"Allen is my steady rock. He's logical, he's patient, he's thoughtful and he's kind. I'm not as patient and he keeps me grounded," she shares.
And for Allen, "She has this warmth and enveloping personality. She can just go into a room and her outgoing nature, she's so nice and good to be with, she could walk out with 2 or 3 potential friends," he explains. "She's just a wonderful woman."
Allen first came to Princeton in 1959 as an undergraduate at PU and met Rhona after returning to the area from University of Virginia Law school in 1966. She had just moved here for her first teaching job at Princeton High School. Rhona was planning leave her job and spend the summer in Europe when the school year ended.
"I met some woman and she said you need to come to the Jewish Community Center because there's a fellow there that's cute and smart and rich. I said, I'm 21 years old, I don't need to go to a lonely-hearts club. She said, no, you need to come!" recalls Rhona. "So finally, I relented, and I went to this young singles group. And I was not very taken by any of the people there, until this one guy walked in who was cute. We started to talk, and he made me laugh, he has a great sense of humor. And I knew then I was going to marry him."
Allen, who conceded he was not rich, wasn't quite as convinced at their first meeting, but he felt they had good chemistry, so he called and asked her out. That was in April. By June, Allen hadn't popped the question, so Rhona went to Europe with plans to relocate when she returned. After her months away, she was pleasantly surprised upon landing.
"He met me at the airport with my parents and that clinched the fact I was going to be coming back here. I really wanted to teach younger grades, so it brought me back to this area and I would end up teaching 6th grade in Hopewell," Rhona acknowledges. "But, if Allen hadn't met me at the airport, I wouldn't have stayed. It was so exciting; he was beginning to feel for me what I'd felt for him from day one."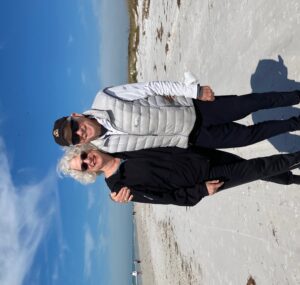 Rhona and Allen dated for the next several months and were engaged by the end of 1967. They married near Rhona's hometown in northern NJ in June 1968 and then returned to and remained in Princeton. By 1970 they had their first of two daughters and were entrenched in the local community. Allen had joined a local law practice and became the Princeton Planning Board attorney for over 40 years. During that time, he also joined the boards of several local nonprofits including at the Library, Princeton Area Community Foundation and The Jewish Center. Rhona returned to school and got her MSW, which led to her working at Princeton Family Service and then at Elm Court. She worked for Princeton University admissions, joined The Jewish Center Board and performs with OnStage around the community. The Porters bought an apartment in New York City 12 years ago, but their primary home remains here.
"We know lots of people in town and think this town is wonderful," remarks Allen.
While reminiscing about their lives together, the Porters recognize how lucky they are not only to have found each other, but to have been on their journey here. They look forward to many more years together.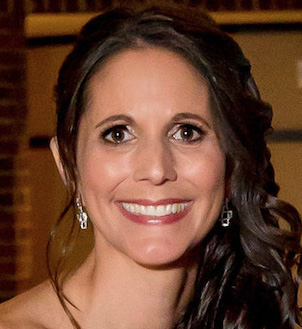 Lisa Jacknow spent years working in national and local news in and around New York City before moving to Princeton. Working as both a TV producer and news reporter, Lisa came to this area to focus on the local news of Mercer County at WZBN-TV. In recent years, she got immersed in the Princeton community by serving leadership roles at local schools in addition to volunteering for other local non-profits. In her free time, Lisa loves to spend time with her family, play tennis, sing and play the piano. A graduate of the S. I. Newhouse School of Public Communications at Syracuse University, Lisa was raised just north of Boston, Massachusetts but has lived in the tri-state area since college. She is excited to be Editor and head writer for Princeton Perspectives!