To say the past few months have been trying is putting things lightly. There is so much for us to consider right now, about ourselves, about others, about our towns and our society.
The re-entry into a world that is covered by clouds of both COVID-19 and racism gives us all a lot to think about and decisions to act on. There are important matters at hand that must get our attention, yet sometimes we can have the most clarity when we step away.
That is why this month Princeton Perspectives issue is Get Outdoors – Experiencing and Appreciating Princeton's Natural Wonders. Some prefer to live their lives outside, while others borrow the space for a walk, a hike, or a float down the river. In that time away, whether its breathing in the fresh air, listening to the sounds of the birds chirping, or working up a sweat, one can think clearly or not think at all. Back home, the blue skies above your backyard can offer endless relaxation, that is perhaps until the neighbor's dog barks endlessly or music blasts from the local park nearby.
Disturbance controls and safety measures are put in place to allow you to enjoy your home and to protect you and others from harm. If you're considering adding an above-ground pool to your yard, read on to learn the Rules of the Outdoors. Noise ordinances, zoning laws and other codes dictate what you and your neighbors can do, when and where.
If the noise at home is sending you running, maybe the woodlands can offer you a chance to unwind? In See, Hear and Touch: Communing with Nature, the Watershed Institute's Education Director teaches us how to leave life's business behind and connect to where we are. You might not expect to discover the sounds and sites he describes, but they really are right there. You just have to disconnect, look and listen to find them.
You can look in your own backyard, or you can head out elsewhere to explore. But where should you go? Tracks and Trails – The Hidden Gems All Around Us shares options for all types. Whether you want to go rugged or take a simple walk, be alone or be amongst crowds, we've broken down the details to get you on your way.
We are lucky to live in this area nearby so many outdoor opportunities. Soon we will again enjoy the experience of places like Grounds for Sculpture, where art and nature come together so seamlessly. There is a site within the forest of Franklin Township where one local artist found a way to create art in nature. In Creative Creations: Artistry in the Forest she helps us experience her artwork and shares how you can create something similar at home.
Lastly, we have a special Pulse of Princeton for you this issue. Nothing lends itself better to pictures than the great outdoors. And the pictures speak for themselves. Submitted by those that maintain the many preserved lands in and around Princeton, we've compiled a beautiful montage to share their favorite nearby nature sites.
Locals rallied after Rodney King, marched after Ferguson and thousands showed up downtown to speak out against racism after George Floyd's death. Princeton is a community that cares. Yet how quickly and in what ways are we moving forward? Next month, we will start to evaluate the progress of change. Princeton Perspectives will see When the Dust Settles – How a Community Turns Awareness into Action. Click here to join our mailing list and receive the new issue when it posts.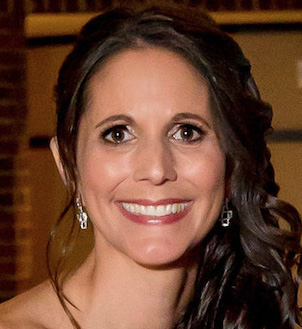 Lisa Jacknow spent years working in national and local news in and around New York City before moving to Princeton. Working as both a TV producer and news reporter, Lisa came to this area to focus on the local news of Mercer County at WZBN-TV. In recent years, she got immersed in the Princeton community by serving leadership roles at local schools in addition to volunteering for other local non-profits. In her free time, Lisa loves to spend time with her family, play tennis, sing and play the piano. A graduate of the S. I. Newhouse School of Public Communications at Syracuse University, Lisa was raised just north of Boston, Massachusetts but has lived in the tri-state area since college. She is excited to be Editor and head writer for Princeton Perspectives!