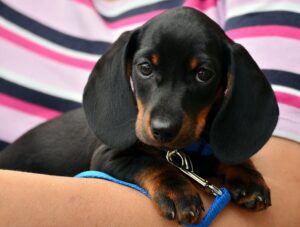 One year ago, I wrote in my Editor's Note about the great outdoors and how stepping outside can help us get clarity of our current situation. Last June, deep in the midst of the COVID-19 crisis, we were at a very different place than we are today. Yet, I think the same advice holds true – if we can step outside (ourselves, rather than just outdoors) and take a look back at our pandemic year, through the hardships came some rays of light.
The health scare was real and meant a great deal of suffering and loss for many. The fear also caused most people to slow down your lives, spend more time with family, learn who you really are and who you can count on, which was very therapeutic. So today, as life is opening up and we are resuming some of our "normal" life activities and adventures, it's a great opportunity to focus on the optimistic aspects of the year and help ourselves move forward.
This month's issue of Princeton Perspectives does just that with Positive Parts of the Pandemic. We are grateful to the local residents who were willing to share with us something good that came about in the past 15 months. You can see and hear their responses by playing The Pulse of Princeton video segment.
One thing that brought a lot of love and joy into people's lives was a new pet. More pets joined families last year than ever before! We take a look at this wonderful craze in Pandemic Pets Helped Some Find Happiness Amongst the Hardships.
For some, snuggling with their pet helps them cope and for others, channeling their thoughts and feelings into music gets them through. As live music resumes, we'll have an opportunity to not only hear some of our favorite bands and performers again but to hear what they created in the months of isolation. "Getting the Bands Back Together…" – the Resurgence of Live Music in Princeton shares and insider's perspective of the local music scene and what we have to get excited for.
We will see some stars rocking out on stage in the near future, but you don't have to be a musician to be a rock star. In Young Rock Star Volunteers Helping Out All Around Us we highlight some of the amazing people that stepped forward to help our community in a troubling time of need.
Also helping others are companies that knew they had a job to do and didn't let COVID halt their efforts. Adaptation, Thriving and Scientific Innovation During the Pandemic shares some of the scientific breakthroughs that local experts have been working on all year long. Read on to find out about these great possibilities.
Lastly, not all stories end the day we post them. You can get timely updates on stories we covered in a previous issue of Princeton Perspectives by reading our Perspectives Revisited.
Next month we'll show you how to move forward by looking back as we delve into the many great historic offerings all around us! We hope you and your families are finding health and happiness with each day ahead and are looking forward to the summer.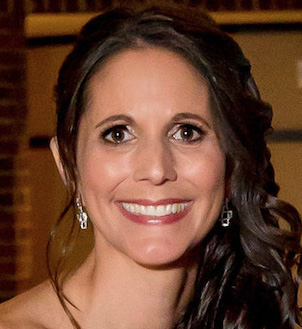 Lisa Jacknow spent years working in national and local news in and around New York City before moving to Princeton. Working as both a TV producer and news reporter, Lisa came to this area to focus on the local news of Mercer County at WZBN-TV. In recent years, she got immersed in the Princeton community by serving leadership roles at local schools in addition to volunteering for other local non-profits. In her free time, Lisa loves to spend time with her family, play tennis, sing and play the piano. A graduate of the S. I. Newhouse School of Public Communications at Syracuse University, Lisa was raised just north of Boston, Massachusetts but has lived in the tri-state area since college. She is excited to be Editor and head writer for Princeton Perspectives!