Are you enjoying your summer? When asked this question, most people these days respond with, "We're getting by." It's an unfortunate reality during COVID-19. There is so much weighing on each and every one of us – but through it all, we need to try and find some rays of light.
I suggest you pull up Princeton Perspective's June issue: Get Outdoors – Experiencing and Appreciating Princeton's Natural Wonders for some ideas of how to keep busy outside and read on in this issue for more suggestions and new experiences. In between your outings, you'll have to figure out what to do this fall.
You've likely seen the articles and memes about making the "right" decision for the start of school. The expert this week contradicts the expert from last week and you simply don't know what "right" really is anymore.
In the past, if we made a "wrong" decision it meant we got lost on the way to dinner or our child didn't get to attend a party. Don't we all wish we could go back to the days where those were our worst problems? Now, the right decision holds much greater significance.
In this month's issue Summer to Fall in a COVID Crisis: Weighing School Decisions While Making the Most of it All the goal is to provide you with insight to help make the impossible decisions, mentally and emotionally endure the decision-making process, and guide you to enjoy what remains of Summer 2020.
Schools in our area are doing their best to create safe school learning environments. Will the plans put out today be the plans they follow through with in September? Time will tell. As COVID-19 case rates fluctuate, it is possible so will the plans. Science and medical opinions, which have evolved over the past five months, can help us to determine what path is best for our child and our family. We've long been told to weigh the options, so today we're helping you to do so. In Professional Perspectives: The Pros and Cons of Schooling During COVID we share the perspectives of local pediatricians, a psychologist, and an educator – breaking down remote schooling vs. in-school education, mask wearing, socialization and more. Before you fill in your school survey, read here for some local expert guidance.
Once do you make a decision, do you stand firm it is the right one? Or do you continue to worry whether you are putting your child in harm's way – emotionally by keeping them home or physically by sending them to school? At some point, you need to learn how to live with your decision and help your child feel confident it is the right one, too. Clinical Social Worker Elizabeth W. Semrod helps children and adolescents in her local practice cope with anxiety and depressive disorders. She shares tools on how to get you and your children past your worries in Getting our Children Back to School (Safe and Worry-free).
For you, perhaps the plan for your local school district or private school isn't feeling right. You may opt to send your child to a different school, or if having more control feels like a better option, perhaps you are considering homeschooling? Children aged 6-16 in New Jersey must receive some form of daily educational instruction. Homeschooling in NJ 101 details the basics of how it all works. You may find that creating your own educational plan is today's right plan.
When you need a break from all of the decisions, before fall hits and life starts to get a little busier, get away! Whether it's for one day, an overnight or longer, it can be hard to wade through the options of where you can safely travel, and what to do that you haven't already done. We've got you covered with Last Hurrahs of Summer – Fun Things to Do You Haven't Thought of Yet! Just pick a date to go and use our guidance to get you there!
It may all feel a bit overwhelming, but we will get through! We hope this month's issue helps you and encourages you to take that needed break. In September, Princeton Perspectives will take a look at the current workforce around Princeton. Whether you own a struggling business, have a thriving one, are unemployed, or are trying to adapt to today's needs – the working world has changed for many. We'll bring you all of the perspectives. Sign up here to make sure you get the latest issue!
As always, stay safe and healthy!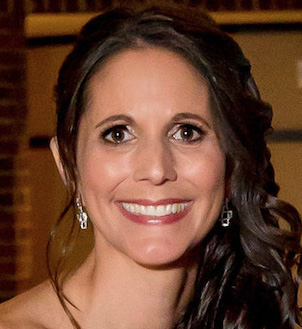 Lisa Jacknow spent years working in national and local news in and around New York City before moving to Princeton. Working as both a TV producer and news reporter, Lisa came to this area to focus on the local news of Mercer County at WZBN-TV. In recent years, she got immersed in the Princeton community by serving leadership roles at local schools in addition to volunteering for other local non-profits. In her free time, Lisa loves to spend time with her family, play tennis, sing and play the piano. A graduate of the S. I. Newhouse School of Public Communications at Syracuse University, Lisa was raised just north of Boston, Massachusetts but has lived in the tri-state area since college. She is excited to be Editor and head writer for Princeton Perspectives!