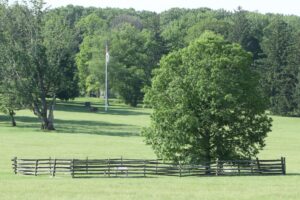 In January 1777, Washington's troops marched from Trenton to Princeton, for a successful attack on the British soldiers. Today, more than 240 years later, the Mercer Oak still stands as a witness to the success of the Revolutionary War's Battle of Princeton. While life in 2020 has presented a very different type of war, the year has seen several battles and those who call this town home are fighting hard, determined to be the victors once again.
"It has been an overwhelming experience to witness the community pull together to support one another and create unique experiences to keep the downtown vibrant," say Palmer Square and Nassau Inn Vice President, Lori Rabon. "The creativity, collaboration, hard work and dedication we have seen from each one of our tenants and countless other businesses and community partners in Princeton speaks volumes to their character and the spirit of this town."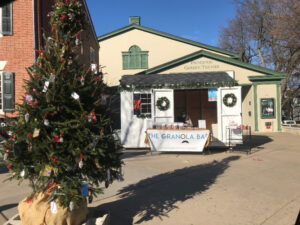 Never seen before, a Winter Village has formed throughout the downtown shopping district and at Princeton Shopping Center. Pop-up cabins selling handcrafted and specialty items take advantage of a safer outdoor space while offering a chance for small business owners to sell their goods. Stores around town are offering discounts if you have a receipt from another, to promote shopping local. For example, spend $20 or more at Toobydoo and Princeton Record Exchange will give you a discount on your purchase there! And igloos, like those outside Yankee Doodle Tap Room and outdoor tents line the streets, creating opportunities to dine safer at restaurants. While curbside pick-up and online ordering were some of the early transformations to the COVID-19 pandemic, local businesses are continuing to adapt in the fight against what 2020 has brought on.
"While they may have turned to e-commerce to help sell their product, they never lost touch with their messaging or deliverance, offering a superb product in the most hospitable way. We have seen boxed meal kits to make at home, alcoholic beverages to go, private shopping experiences (by way of appointment), Zoom shopping, local delivery and more," adds Rabon.
To pivot their business model and stay afloat, the federal government's Paycheck Protection Program (PPP) was essential to many. That money, a lifeline, came and was quickly spent. Then some businesses were able to benefit from the Princeton Regional Chamber of Commerce Foundation's Small Business Resiliency Fund grants offered this summer. While a blessing, not all were able to receive them at that time. While they wait for additional help from Washington, more store owners are grateful for a second round of 13 Chamber Foundation grants just released to assist them. But even more is needed.
"We are working with the Grant committee and the Advisory Committee to consider a winter need and opportunity for additional businesses who don't meet the original criteria," explains John Goedecke, Foundation President.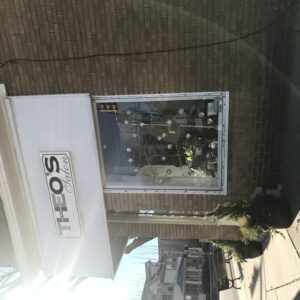 Theo's of Princeton Salon, an early recipient of the grant, has found it hard to make ends meet but is keeping positive.
"I instantly paid the rent with the grant. I asked the landlord in the beginning if he could give me half the rent off and he agreed," says Theo Codrington, the salon proprietress. "I always think things will work out. They will work out, whichever way it goes I think it's supposed to go that way. I'm from the Caribbean, there's not a whole lot of stress about stuff."
Theo's is being flexible with clients, and luckily only has a staff of two. Like other establishments, adaptability has been key. Government restrictions forced Jammin' Crepes to change its casual dining restaurant was into an online and all takeout venue and they used their grant to help defray those expenses.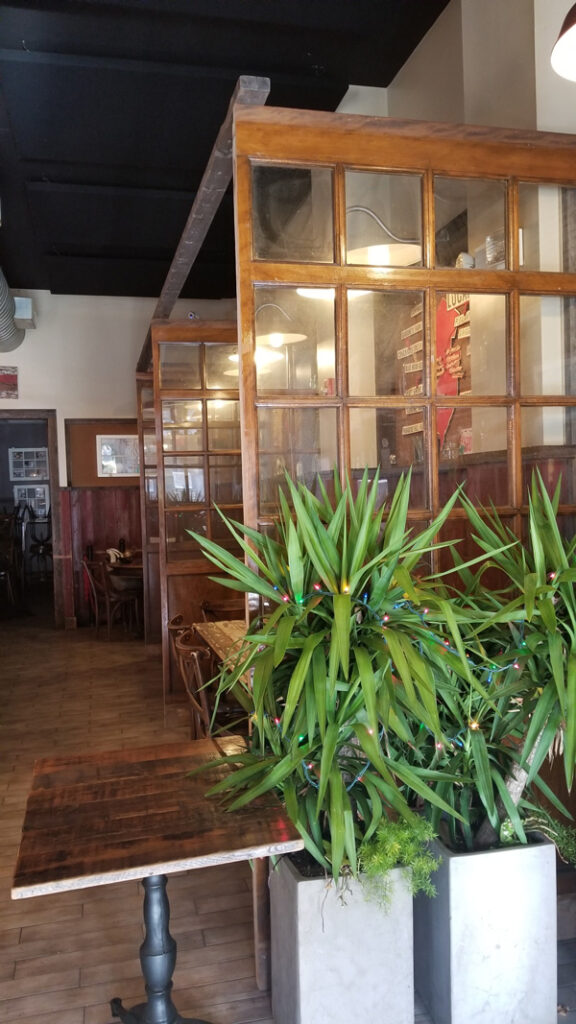 "There are the costs that are added, particularly in terms of packaging. When we do our pricing, those materials aren't built into the pricing to the scale you now need to have to accommodate COVID-safety requirements," shares Jammin' Crepes co-owner Kathy Klockenbrink. "The fund was helpful in terms of stemming some of those costs. Then the amount of plexiglass that has to go up, and gloves – we go through more gloves than you'd imagine."
To help survive the coming winter, Jammin' Crepes has been working with Princeton Design Guild using vestibule panes from the old Post Office to adapt their interior space. The goal is to provide safety for both their staff and guests, but the local virus numbers will dictate when or whether they open indoors. In all, their 2020 sales are down, but they are grateful for a town that's behind their success.
"We feel fortunate our customers have been really supportive of us," offers Klockenbrink. "By being creative and doing other things – we tried Sunday brunches, Friday BBQ dinners, cake sales, expanding our retail products, a lot of holiday packages available now for grab and go and online," they are staying open.
The grants came about from a partnership between the Princeton Regional Chamber of Commerce Foundation, Princeton University and the municipal government. Princeton Mayor Liz Lempert was part of that team, one of several collaborations Princeton worked on this year.
"We partnered with the library and school district to pull together princetoncovid.org, a centralized place for people to go for trusted information," Lempert recalls. "With Princeton University and the Princeton Children's Fund to provide rent and utility assistance; with the [Princeton] Theological Seminary to provide emergency housing for those needing to quarantine; with multiple groups to provide food assistance; with school nurses to help with contact tracing; with the Arts Council [of Princeton] on signage and temporary public art projects" and more.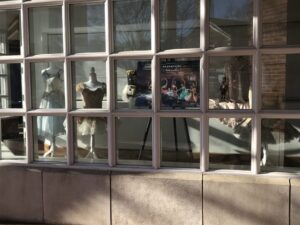 Collaborations between retail and community are keeping vacant storefronts alive. You can see the Arts Council of Princeton's latest display, created with Miya Table and Home, as the Princeton Paper Crane Project is in a window on Palmer Square West. There are art gallery displays from the Princeton University Art Museum beautifying windows along Hulfish Street and a Nutcracker display from the American Repertory Ballet is in the former Homestead space.
The municipal government is also working to utilize some vacant storefronts to create further business opportunities for local shops, with Mr. Rogers' Neighbors Kindness Project volunteers using the space to sell pre-packaged gifts from those local merchants. Lempert was also critical in the decision this summer to turn Witherspoon Street into a "strEATery" by creating a one-way traffic pattern allowing for more outdoor dining areas and curbside pick-up locations. It's a move many residents have praised and are hoping to maintain.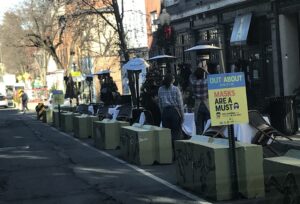 "This quick redesign happened to coincide with the municipality's longer-term Witherspoon corridor redesign initiative, and we are now considering making these changes permanent. We plan to create some additional parking on Nassau Street to help make up for some of the spots that were lost on Witherspoon – by converting the underused taxi stand into metered spots," explains Lempert.
While the outdoor space may have helped many restaurants survive so far, there's debate whether their advantage is further hurting other Witherspoon retailers, as Jack Morrison notes.
"The outside dining component was very welcomed by the restaurants in town and unfortunately not as much by businesses that rely on convenient access and parking."
The permanency of such a plan has now created a growing tension in town. Morrison, President of the Princeton Merchants Association (PMA), is sensitive to the issue, while also focusing on his own businesses. Owner of the JM Group (Blue Point Grill, Kristine's, Witherspoon Grill, Nassau Street Seafood and the Princeton Farmers' Market), Morrison's team revamped their operations, with re-tooled on-line dining options and curbside and contactless take-out, to ensure COVID-safe and accessible eating opportunities for guests. He's also, working closely with the municipality, on behalf of all merchants.
"The PMA initiated weekly Zoom calls in early April, coordinated with the town government, open to the public but primarily business-oriented covering all things related to COVID with resources, support and information. In the early months we had 150+ participants. We now average 85 – 120 participating," shares Morrison.
Princeton-area businesses have also received help from relationships with the Princeton Regional Chamber of Commerce.
"The Chamber has done a great job of adapting from an in-person, events-based organization to a remote event information and business connection organization," Goedecke notes.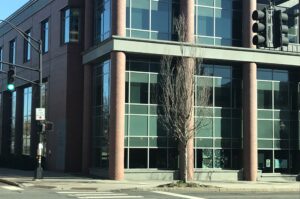 Adapting is a keyword for 2020 survival and Princeton Public Library (PPL) is another example. Within two days of closing their physical doors in March, the library collaborated with the town and Princeton Public Schools to create princetoncovid.org and it continued to modify throughout the year.
"We've done two redesigns of our website since March, one to make it easier for people to connect with our digital resources and the other to give comprehensive information about our reopening plans," details Jennifer Podolsky, PPL executive director. "Work had already been under way on new digital platforms for programming and our events calendar and we implemented them immediately — and offered a community-wide calendar of virtual events to help other organizations who were virtualizing programming at the same time."
The library was still eager to physically open and began to offer book pick-ups from the Community Room back in July. In October, it opened all floors to the public, with limited hours and restrictions.
"We've known for a long time that libraries are more than just buildings. During the pandemic, a lot more people are learning that. The reality that digital content is becoming ever more important will have to factor in our plans going forward," adds Podolsky.
Though they began before 2020, discussions about race and racial literacy were common offerings through PPL this year. Mayor Lempert explains, the national and local push for change also shaped municipal practices.
"We have expanded our network for posting jobs, and now advertise with the African American Chamber of Commerce and the National Forum for Black Public Administrators. In addition, the Civil Rights Commission has been working with members of Not In Our Town to develop a racial equity impact assessment that can be used to inform decision making."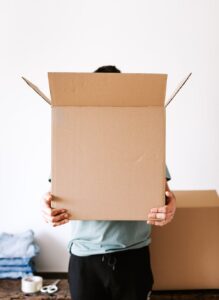 Additional help is also being sought for those in crisis, so people are able to connect to better resources before the police may be called in. Princeton's Department of Human Services is hiring a new outreach coordinator to meet these growing needs of our community. Changes in financial status, which had been assisted by the eviction moratorium, are also a concern. In the spring, Princeton Children's Fund managed donations from Princeton University and others to provide emergency assistance for rent and utilities, but those funds were used up by September. Housing Initiatives of Princeton is now working with the town on a new program to offer rental assistance through the winter.
The changing weather will be a test for many around town and several businesses have already fallen victim to 2020. There is hope, however, that through adaptations and collaborations between people, businesses and groups, a light will shine forward and the resiliency learned throughout the year will show our town's spirit and keep Princeton standing tall.
"It has really encouraged people to be creative and to think outside the box and to not take this lying down," observes Klockenbrink. "People have said, OK, I can do this and I will figure out how to do this. I think people are figuring out how to do it together. Though sometimes it can seem like a divisive world, people are together."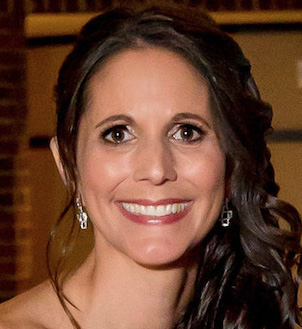 Lisa Jacknow spent years working in national and local news in and around New York City before moving to Princeton. Working as both a TV producer and news reporter, Lisa came to this area to focus on the local news of Mercer County at WZBN-TV. In recent years, she got immersed in the Princeton community by serving leadership roles at local schools in addition to volunteering for other local non-profits. In her free time, Lisa loves to spend time with her family, play tennis, sing and play the piano. A graduate of the S. I. Newhouse School of Public Communications at Syracuse University, Lisa was raised just north of Boston, Massachusetts but has lived in the tri-state area since college. She is excited to be Editor and head writer for Princeton Perspectives!