For most of us alive today, there has never been a year like 2020. While there has been war and strife, nothing has taken place on American soil (since the Spanish flu) to keep us from gathering with family and friends, enjoying activities and life as we'd like. The pandemic has been the most life-altering, but the year has also been host to heightened protests for racial equity, severe economic struggles for many, and political divisions like none can recall. I suppose we should feel lucky in Princeton that we weren't also attacked by raging wildfires, like those on the west coast.
Going through trauma and tragedy hardly leaves anyone unscathed. Those scars can be hard to get past or they can be viewed as opportunities. In this month's issue of Princeton Perspectives, How has 2020 Shaped Princeton?, we look at who has been affected and how.
We start with our Pulse of Princeton, to hear from our community. And we asked, "How has 2020 shaped you?" Click the video to see their viewpoints.
Then we took it a step further and asked even more people. While it's impossible to know the true reality of all 28,000+ residents, we are able to share with you a snapshot of what several are experiencing in 2020 and the People of Princeton. Using a survey of 80 people, Princeton Perspectives details how they have been affected, what their experiences have been like and how they feel about the world around them.
A sector of that population, the students, have been harshly hit by a pandemic that quickly and dramatically altered the way they learn, the way they are taught, the way they socialize and so much more. But, as our guest writer shows us, they may well be the most resilient of our population. While there certainly have been struggles, there is great optimism in 2020 and the Strength of our Children.
As a whole, how has Princeton fared? Some aspects of our government, businesses and local resources received demands for change in 2020 and others simply had to succumb. But none have endured the year without a fight. In the Face of 2020, Princeton Stands Tall takes a look at the changes that came about this year, the tools that were used to get by and where that leaves everything heading into 2021.
Of course, Princeton is not Princeton without our local nonprofits. We are a town comprised of volunteers and organizations eager to help. Yet, despite the best intentions, it wasn't easy this year. In 2020: Its Effects on Princeton Nonprofits our guest writer gives us insight into the ways organizations have adapted to provide what they needed for our community.
And lastly, don't forget to scroll to the bottom of the homepage and check out this month's Perspectives Revisited, as we give you some current information on articles of the past.
There is a bleak outlook for winter as the country's top medical experts tell us the worst is yet to come. But the vaccine is rolling out and the best way to cope is to take charge of what you can. In January, Princeton Perspectives will help you kick off the new year with a collection of ways to look ahead, take care of yourself and your loved ones. Though your options seem limited, there is a lot in and around Princeton to look forward to!
2020 is the year we launched Princeton Perspectives and is has been greater than we could have imagined. We thank you for opening your arms to us and for your loyal readership. Please continue to share Princeton Perspectives with friends and family and click here to be added to our distribution list. As 2020 comes to an end, embrace yourself with the wonders of the holidays. Whether you celebrate or not, enjoy the lights, the decorations and the spirit of joy that has come into town. We wish you all Happy Holidays and a very Happy New Year!  See you in 2021!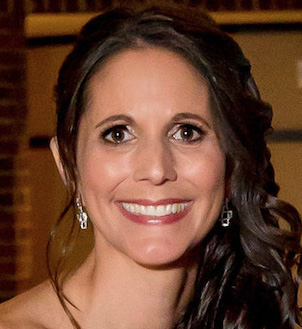 Lisa Jacknow spent years working in national and local news in and around New York City before moving to Princeton. Working as both a TV producer and news reporter, Lisa came to this area to focus on the local news of Mercer County at WZBN-TV. In recent years, she got immersed in the Princeton community by serving leadership roles at local schools in addition to volunteering for other local non-profits. In her free time, Lisa loves to spend time with her family, play tennis, sing and play the piano. A graduate of the S. I. Newhouse School of Public Communications at Syracuse University, Lisa was raised just north of Boston, Massachusetts but has lived in the tri-state area since college. She is excited to be Editor and head writer for Princeton Perspectives!