Beyond its intention for narrowing down each party's candidate pool to one contender, June primary voting is a way for candidates to test the waters and for voters to begin learning who the candidates are. In 2022, only 12% of eligible voters across Mercer County weighed in at the June primary election to determine which candidates would appear on the November ballot. That election included a vote for U.S. Congress, but both the Democrat and Republican races had only one candidate each. That was a negligent increase from the 11% turnout in 2021, a primary election that helped decide the candidates for NJ governor (there was only 1 Democratic candidate on that ballot, but there were 4 Republican contenders).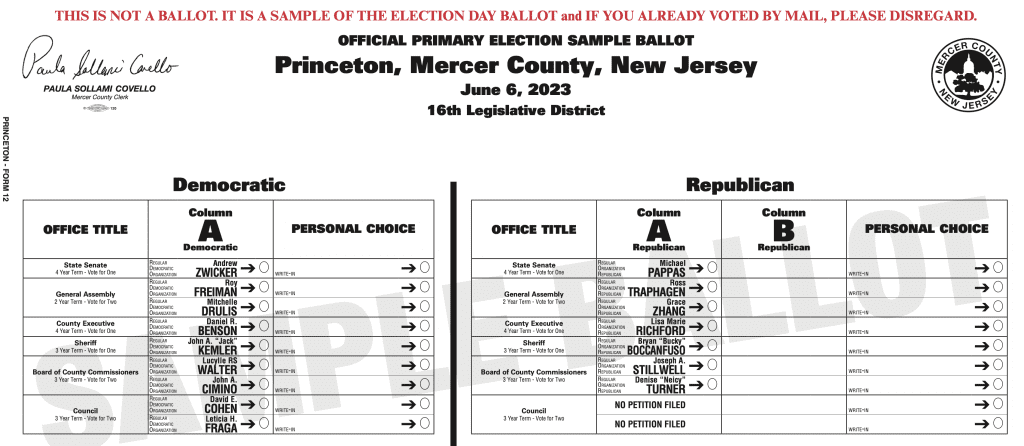 Primary election turnout is historically low here. For comparison, the 2021 general election in November had a 39% voter turnout from Mercer County, with 42% in 2022. This may be because Mercer County and more specifically Princeton often have uncontested races at the primary elections. That means the number of candidates on the primary ballot are the same or less than the number of places available, so all of those candidates will win and have their names on the general election ballots – regardless of votes. To some, this lack of debate over policy, budgets and more is of great concern.
So, how does one get motivated to vote in a primary election when there is no or little contest? For this June 2023 primary, Hopewell Borough is the only Mercer County municipality that will see multiple candidates for a role on the Democratic ticket, as they vie to be mayor. On the Republican ticket, only the NJ Assembly seat for the 14th Legislative District will have a contest (that includes E. Windsor, Hamilton, Hightstown and Robbinsville). Beyond those, there are just enough candidates, if that, to compete in the election for each role on both party tickets and no minimum vote required for them to win. The motivation to mail-in your ballot or go to the polls needs come from a desire to get engaged in local politics, partake in the democratic process and to show a candidate they truly have your support. The more local the position, the more impact their decisions likely have on your tax bill and day to day life. To help inform you, Princeton Perspectives is the only local publication to provide a detailed explanation of every candidate on the Princeton ballots, which you can read about below.
There are no national races this year. Mercer County residents will be voting for the positions of State Senate, General Assembly, County Executive, Sheriff and Board of County Commissioners. There are various municipal races as well, including here in Princeton.
VOTING ELIGIBILITY FOR THE PRIMARY
Everyone can actually vote in the primary. Yes, you read that right. While New Jersey law requires that you must be a registered Democrat or Republican when you cast your vote in the primary, that doesn't preclude the 31% of Princeton voters that are registered unaffiliated from positioning themselves to cast that ballot. It just takes a little maneuvering.
"An unaffiliated voter can walk into a polling place at early voting or on election day, declare a party (D/R) and then vote for candidates of that party," Mercer County Clerk Paula Sollami-Covello clarifies. "Once you vote in a Primary for a party, you are associated with that party and become registered in that party. You can go back to being unaffiliated after the election by filing proper registration paperwork with the Superintendent of Elections Office. In other words, you must take action to change back to an unaffiliated voter or you will remain a member of the party."
This is an important measure to consider, especially in a county like Mercer, which has seen Democratic control for 20 years, preceded by 24 years of Republican control. In a town like Princeton, which has not had a Republican contender for Council since 2018, choosing which Democrats will make decisions about the town can also be a meaningful option.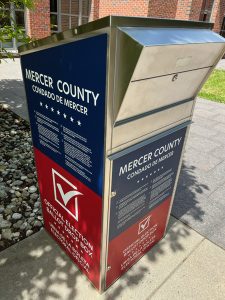 If you registered for a Mail-in ballot, it should have arrived by now, though you can still register to receive one until May 30th. Otherwise, you can plan to head to the polls! There will again be an early voting period (June 2nd – 4th) with one polling location each in Trenton, Hamilton, Lawrence, Pennington, Princeton, East Windsor and Ewing. Primary Election Day will take place on June 6th. Your polling site will be stated on the sample ballot being mailed to you May 31st or you can search for it here.
You may recall last November officials were hand counting bags of ballots after there was an issue printing and scanning ballots on election day. Princeton Perspectives inquired what is being done to ensure this doesn't happen again and have been told the Superintendent of Elections will have a public inspection of the voting machines to confirm everything is working properly. In addition, Sollami-Covello says they are planning more measures of protection.
"Dominion representatives will be assisting at the warehouse pre-election. Also, at my request, we were granted a new technical assistant and programmer from Dominion to work with our County and with our printer. There are also more internal checks taking place by all vendors and offices involved in ballot preparation, programming and testing. Lastly, poll workers are being trained to follow the advice of the Board of Elections, and no one else, if there is ever a problem with voting machines in the future," she explains.
If you want to help ensure the elections run smoothly, the county is still looking to hire poll workers for this primary and November's general election. A training fee of $30 is paid to workers in addition to compensation of $300/full day and $150/half day. Interested residents should go online to board of elections website and fill out application.
Primary races are only for Democrat and Republican candidates. Independent and other party candidates wait to run in November but the filing deadline for independent candidates to be listed on the General Election ballot is on primary Election Day, June 6th, at 4 PM. Because all school board elections in Mercer are nonpartisan, they are also not part of the primary election. The filing deadline for school board candidates for the November election is July 31st at 4pm.
If you plan to vote, it's important to know who you are voting for. If not, it's helpful to learn who is in the races, since independents still have an opportunity to compete for the fall.
Princeton Council candidates: David Cohen (D) and Leticia Fraga (D)
This year in Princeton, there are 2 Democratic incumbents vying to keep their seats. No Republicans are in the race, though it is still possible an Unaffiliated candidate could run against them in November. This position is for a three-year term.
David Cohen (D) is an incumbent looking to serve his third term on Princeton Council. Throughout his terms, he has been involved in several initiatives he wants to continue to see through. The new Master Plan, expected to be adopted by end of year, is something he looks forward to working with as a senior member of the Planning Committee. Stormwater management is another key issue for Cohen, which is in the midst of a feasibility study he hopes can help.
In addition, Cohen is hoping Princeton will adopt a Vision Zero Action Plan, something he's been working on intended to create safer passageway for pedestrians and bikers. Lastly, he'd like to see the complete consolidation between the township and borough policies with unified zoning ordinances.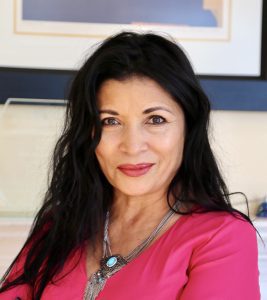 Leticia H Fraga (D) is also running for her third term on Princeton Council. She aims to continue her efforts of making policy decisions through an equity lens, seeking to improve the quality of life for all of Princeton's residents.
Fraga believes Princeton is a flourishing community, and hopes to continue her efforts with updating infrastructure, partnering with businesses and the community, and ensuring all basic needs are accessible to vulnerable populations.
Mercer County Executive candidates: Dan Benson (D) and Lisa Richford (R)
The biggest race taking place throughout Mercer this June is for the position of Mercer County Executive. After 20 years in office, sitting County Executive, Brian Hughes, fought to keep his name on the ticket but after a strong fight from challenger Dan Benson for Democratic party support, he ultimately decided to retire. That leaves this as the only wide-open county race being held. The candidates are running for a 4-year term. Why should you care about this role? 28% of your annual property taxes go to the County. As the executive leader of the county, the Mercer County Executive sets the agenda and makes appointments like Governor Murphy does for the state or President Biden for the country. As the supervisor, director and controller of all county administrative departments, the decisions, guidance, operations and direction of county government lays on the shoulders of this leader. We will see in November if the Democrats hold onto the seat, or the Republicans win back county government?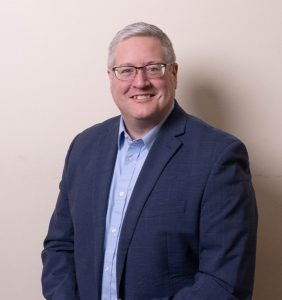 Dan Benson (D) is running for his first term as County Executive, after gaining the support of his party over the sitting County Executive, Brian Hughes, at their recent convention. He has served the area since 2001 when elected to Hamilton Council at age 25. Benson then served on the County Commissioners Board (called County Freeholders at the time) for three years and has now been in the NJ Assembly since 2011.
He says he is seeking the County Executive role because the county needs to better oversee its finances. He also has a clear message on how to work together with all municipalities to improve health, jobs, transportation and opportunity.
Lisa Richford (R) has represented people throughout Mercer County as an attorney for the past 31 years, and now hopes to represent the county as their next executive. The sitting Mercer County Republican Committee Chair feels there has been a diminished quality of life for many Mercer County residents, and she hopes to change that by ending 20 years of one-party rule at the county level, providing better budget transparency, and rebuilding voters confidence in the election and voting system.
Having lived in Mercer County for 45 years, Lisa was raised by her mother, a Ukrainian immigrant and father, a US Marine. She also has a son about to graduate from Hamilton High West. Lisa currently serves as in-house counsel for a company seeking to find the cure for cancers exclusively affecting women.
Board of County Commissioners candidates: Lucylle Walter (D), John Cimino (D), Joseph Stillwell (R) and Denise "Neicy" Turner (R)
The Mercer County Board of Commissioners, the legislative branch of county government, has 2 incumbent Democrats and 2 challenging Republicans vying for the 2 open seats for a 3-year term.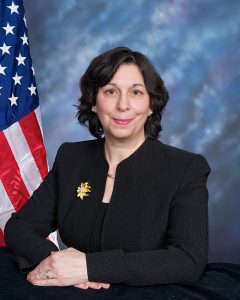 Lucylle Walter (D) is an incumbent who has served as a County Commissioner (once called Freeholder) since 1998. She is hoping to continue serving alongside her running mate John Cimino because she believes they'll offer continuity and experience that is needed.
With a new County Executive next year, and three of the seven Commissioners having only one term under their belts, Walter says that she and Cimino's experience can be of great assistance when formulating new ideas and policies, presenting those to the administration and working with the rest of county government.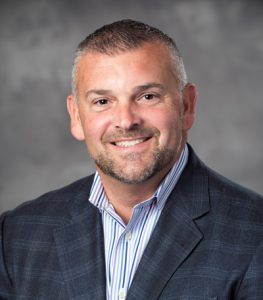 John Cimino (D) is also an incumbent. He has served twice as Board President since he was first elected to this role in 2009.
Affordability is the reason Cimino wants to continue to serve. He describes that to mean an array of things, from quality of life to better roads, more opportunities in higher education as well as by having clean and safe parks. Cimino seeks to ensure the needs of all in Mercer County are met.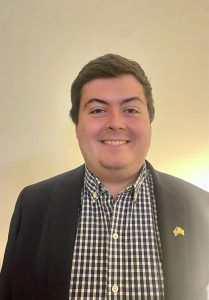 Joseph Stillwell, (R) longtime Hamilton resident, says he is seeking to become a County Commissioner to bring common sense into county government, with primary goals of restoring fiscal responsibility and trust as well as protecting the environment of Mercer County.
About to graduate from Catholic University of America, Stillwell will take his history degree to graduate school where he seeks to become a certified teacher in New Jersey. He will bring his experience with civic organizations Knights of Columbus and American Legion Jersey Boys State to this role.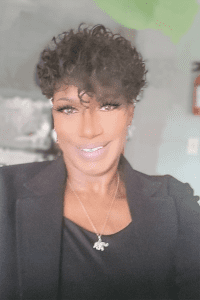 Denise "Neicy" Turner (R), a graduate of Trenton Central High School, is a 20-year resident of the capital city, mother of two and a grandmother. She is running to unseat an incumbent so she can serve her community and county, aiming to make sure budgets are properly met and addressing the many issues that need a Commissioner's focus.
Turner currently works as a Medical Security Officer at the Ann Klein Forensic Center in West Trenton and also owns Daycare Greenacres, LLC, a home daycare providing childcare to families.
Mercer County Sheriff candidates: John "Jack" Kemler (D) and Bryan "Bucky" Boccanfuso (R)
The Sheriff oversees a variety of units for the county including "Court Security, a Tactical Response Team, K-9 Unit, Civil Process, Detective Bureau/ Fugitive Unit, Community Education Programs, Inmate Transportation, participation in Federal, State, and Local Task Forces, Airport Security and more," according to the website. The position is for a three-year term.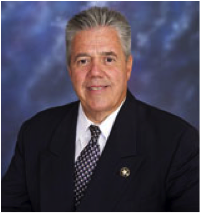 John "Jack" Kemler (D) is the incumbent and has served in this role since 2010. He has a 40-year career in law enforcement that began in the Trenton Police Department and transitioned into roles at the Mercer County Sheriff's Office, ultimately as Sheriff.
Kemler is running for a fifth term as Sheriff to continue his service to the county. He feels his respected leadership style, hard and honorable work and extra efforts to be thoughtful and fair are what helps keep the communities safe.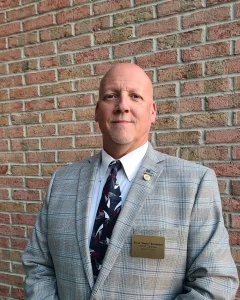 Bryan "Bucky" Boccanfuso (R) is hoping to unseat Kemler in an effort to bring his experience of more than 25 years of law enforcement to the role of Sheriff. Commitment, accountability, honor and respect are the tenets by which he intends to run the office, one which he says will serve all residents, business owners and visitors.
Boccanfuso was born and raised in Mercer County, and wants to provide a positive work environment, working as a team to benefit both the department and the county. As a full-time Sheriff, he hopes to help Mercer County be a beacon of law enforcement leadership.

State Senator candidates (16th Legislative District): Andrew Zwicker (D) and Michael Pappas (R)
At the state level, all 40 State Senate seats are up for election which leaves Princeton (part of the 16th Legislative District) voting for one, for a four-year term. The Senate works alongside the General Assembly as the legislative branch of NJ government, passing bills on policy, spending and taxes. This year we will see a rematch between the same two Senate candidates that ran in 2021.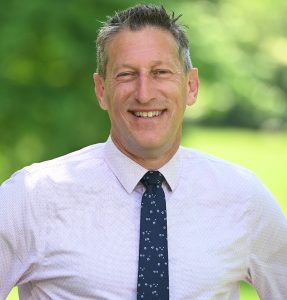 Andrew Zwicker (D) is fighting to keep the seat he earned 2 years ago when Senator Kip Bateman retired. He took that role after four years serving in the General Assembly. A scientist and educator at Princeton University's Plasma Physics Laboratory, Zwicker says evidence must be the guiding force behind decision making. If you vote early, you can thank Zwicker for his role in making that happen in NJ.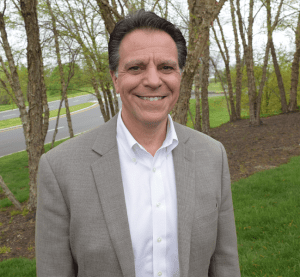 Michael Pappas (R) is hoping to unseat Zwicker, whom he went up against in 2021. Pappas brings years of experience to the table, having served on Franklin Township Council, then as its Mayor, on the Somerset County Board of Freeholders and as a one-term U.S. Congressman for the 12th Congressional District (prior to Rush Holt and now Bonnie Watson Coleman).
General Assembly candidates (16th Legislative District): Roy Freiman (D), Mitchelle Drulis (D), Ross Traphagen (R), Grace Zhang (R)
For 16th Legislative District voters in Mercer County (Princeton voters), NJ Assemblywoman Sadaf Jaffer's departure creates one open seat, with one incumbent running to retain his. Voters will choose 2 candidates, to serve a two-year term in the General Assembly.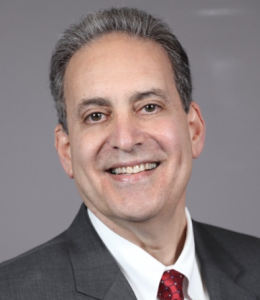 Roy Freiman (D) is running for his fourth term. A longtime central NJ resident, Freiman credits his past experience as an executive at Prudential Financial with helping him make smart financial choices for NJ. As Chairman of the New Jersey Assembly Agriculture and Food Security Committee, he has worked to preserve farms, enhance public parks and other outdoor spaces and also works to help eliminate obstacles for small business owners.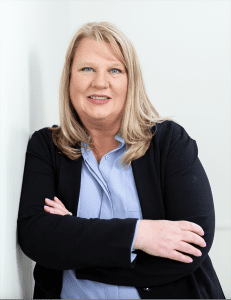 Mitchelle Drulis (D) has been involved in NJ politics since she became Legislative Aid to an Assemblyman 2000, now she wants to join the Assembly herself. Since then, she has served as Chief of Staff to another Assemblyman, then went onto help U.S. Congressman Tom Malinowski as Political Director during his candidacy then as his District Director during for the four years he served.
Through that role, Drulis learned to manage constituent services and secured millions in federal funding. As a small business owner, volunteering as class mom and at her church, she has learned skills she hopes to bring to the General Assembly.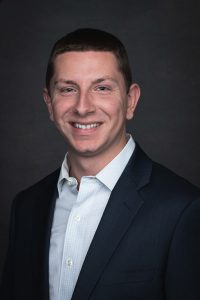 Ross Traphagen (R) hopes to take his experience as a small business owner and two-time Councilman for the Town of Clinton and use it to work together to find common sense solutions with his peers in the Assembly.
Traphagen recalls that the support he gets from Republicans, Democrats and Unaffiliated voters has led him through two successful elections, and he hope to see that same support in this race. He lives with his wife in Clinton and hopes that for his family and others he can go to Trenton to help keep taxes and fees at a minimum, work to control overdevelopment and maintain New Jersey's beautiful open space.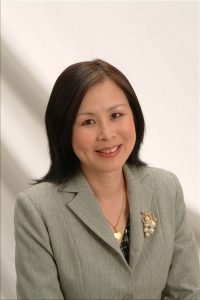 Grace Zhang (R) is seeking to join the General Assembly as a step to give back to New Jerseyans a little bit of what America has given her. She came here as a poor college student, seeking the American dream and she has found it by earning her master's degree, becoming a certified public accountant, building her own consulting and accounting business and raising three children.
A resident of Princeton, Zhang hopes to help other small business owners through lower taxes and more incentives. She has been an advocate and volunteer at her children's schools and hopes to build on that with educational opportunities for all. By continuing to support community activities, festivals and more she hopes to build stability and economic success across NJ.
Use this information to help inform your vote, now and for the General Election come November.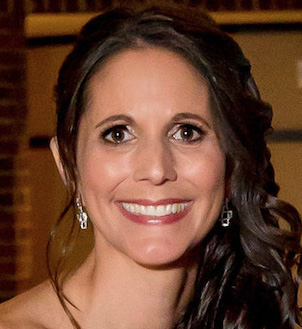 Lisa Jacknow spent years working in national and local news in and around New York City before moving to Princeton. Working as both a TV producer and news reporter, Lisa came to this area to focus on the local news of Mercer County at WZBN-TV. In recent years, she got immersed in the Princeton community by serving leadership roles at local schools in addition to volunteering for other local non-profits. In her free time, Lisa loves to spend time with her family, play tennis, sing and play the piano. A graduate of the S. I. Newhouse School of Public Communications at Syracuse University, Lisa was raised just north of Boston, Massachusetts but has lived in the tri-state area since college. She is excited to be Editor and head writer for Princeton Perspectives!