Get the Lowdown – Local Information You Might Not Know, But Should
ISSUE #39 – May 16, 2023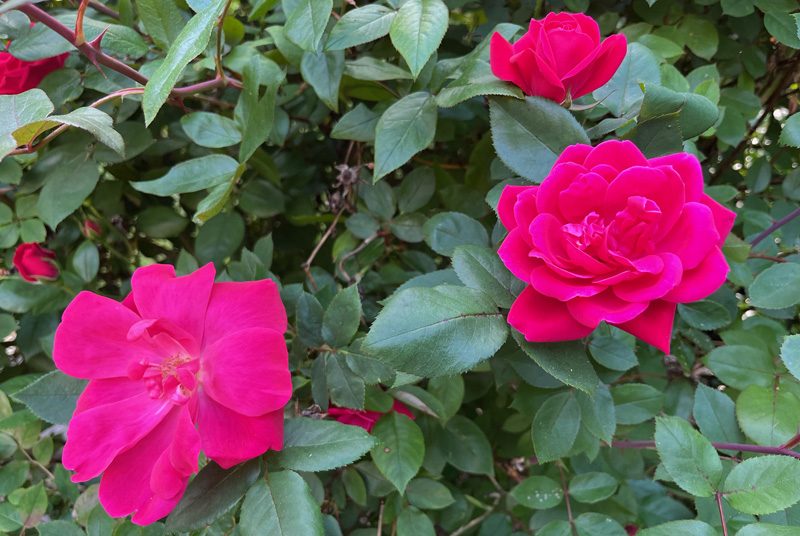 As the buds on my rose bush start to transform into beautiful flowers, I am reminded how they came to get planted behind my home and were given the opportunity to flourish. I bought two rose bushes on a whim several years ago, thinking I could plant them in the planters by my front door. Luckily someone pointed out that was a poor idea, that roses bushes need much more room to grow. Now several feet wide, the bushes are thriving in my yard and each spring as I watch them bloom and see other plants and bushes brighten up the landscapes, I am reminded there is so much I still need to learn about gardening.
Is there something in your life that you think you know, but when you really think about it, truly still have a lot to learn about? Many people in Princeton think they know, well, everything – and for sure, there are brilliant minds here that know a lot – but there is always room to learn and grow.
Read more…
Perspectives Revisited
"You have been misled," Frank Chmiel said to the Board of Education last night, fighting to get his job back. After two months of confusion, the public heard for the first time, reasons and responses as to why the Princeton High School Principal was put on administrative leave and not renewed. But in the end, it was decided he will not be coming back. The Donaldson Hearing, the official format for the BOE to review his employment, was filled with emotion and concern. We shared the story of his termination last month in the issue A Caring Community Divided – What is Happening at Princeton's Schools? The article The Community Wants to Know: A Conversation with Frank Chmiel responded to initial questions and concerns about the situation. An overflow crowd of several hundred mostly-Chmiel supporters squeezed into the Princeton Middle School cafeteria (with nearly 900 more on the livestream). The long night started with 27 (of 28) community/school members speaking in Chmiel's defense. Then, Superintendent Carol Kelley read aloud her statement of reasons for his leave and nonrenewal, which included citations of lack of trust, repeated performance failures, and falling short with regards to safety and security. Chmiel's attorney then called 6 witnesses to counter Kelley's claims. Finally, Chmiel spent over an hour addressing the statement of reasons item by item; discounting them and claiming bad data, inaccurate and dishonest information. He also reiterated lack of involved supervision and that numerous pieces of information defending his situation is missing from his personnel file. After five hours of testimony, the superintendent repeated her desire not to renew and within minutes it was put in the board's hands. After a few board members' brief comments and no discussion, two members called it to a vote. With only those two votes in his favor (Jean Durbin and Cranbury rep, Robert Christopher), the eight other board members decided Principal Chmiel's fate – he will not be renewed.
West Windsor residents are now working with other NJ communities to fight the locations of giant warehouse complexes they contend are bad for the environment and the communities where they'll be situated. In Nuisance or a Necessity? Physical Changes You May Encounter Around Princeton (July 2022) we shared in the article Are There More Trucks and Traffic Coming at You from Every Direction? the West Windsor Planning Board had granted final approval in June 2022 for phase one of Bridge Point 8 Industrial Park, set to be located opposite Quakerbridge Mall. Though finalized by the municipality, the West Windsor site is still awaiting approvals from the county, DOT and DEP. Many are fighting against this, including Mercer County Defense League, a private group, which has now joined with other NJ groups fighting warehouse sprawl to create the NJ Green Garden State Alliance. Together they hope they can make a bigger difference and help other nearby municipalities realize they will be affected by these complexes, too. At the state level, there is concern that individual municipalities are not always seeing the bigger picture. Several bills have been introduced in the NJ Senate and Assembly over the past several months. Most recently, a Senate bill was introduced at committee in late February, which would add processes and procedures to the municipal burden of review before approving such developments.
The Pulse of Princeton: What would you tell a visitor or newcomer about Princeton?