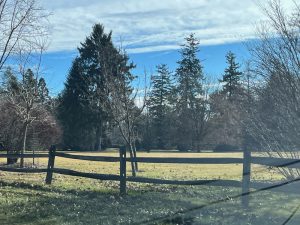 In Princeton and throughout Mercer County, the land and climate make it possible to stay local and well cared for. There are many natural resources and naturally grown items that can help make for a healthier you. As far back as the 1600s, the Lenape Indians inhabited the land area we call Princeton today. The creeks and forested areas provided an abundance of resources for them to nourish, through fishing and hunting. The naturally fertile soils of this area later beckoned the area's early European settlers, who were able to sustain themselves by farming the land, due to our moderate climate. They also fished along the streams and nearby Delaware River. Urbanization and industrialization have drastically decreased the amount and varieties of fish today and many are now deemed unsafe to eat by the NJDEP.
It is believed that much of today's Princeton was once covered in trees. Most of the beech, ash, walnut, maple, oak and chestnut trees were taken down to either be used as timber or to make room for farming. And there are still many farms around Mercer County in Hopewell, East Windsor, Lawrence and more. In Princeton, which is more built up, the best quality soil can be found in the area formerly known as Princeton Township, qualifying as Prime Farmland. It doesn't mean it's used for farming, but the land is made up of the right components to do so, if desired.
TODAY'S NATURAL OPPORTUNITIES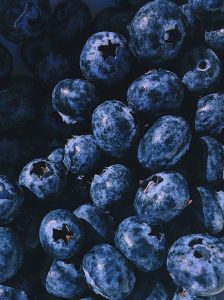 Today it is possible to reap the benefits of this land without having to do all the manual labor. Throughout the state's farms, more than 100 fruits and vegetables are grown with blueberries, corn, soybeans, peppers, peaches, hay, cranberries, squash, spinach, asparagus and wheat being the top crops grown in NJ, based on the 2021 US Dept of Agriculture overview. These locally grown foods are of great benefit to everyone.
"It is fresher and more nutritious because the produce is picked when it's ripe. It also won't have the chemicals and waxes that they use to preserve produce when transporting long distances," explains Sandi Della Rocca, co-owner of inMotion Fitness & Wellness and a certified health and nutrition coach. "The local farmers markets (Princeton and West Windsor) offer a variety of locally grown and in season produce."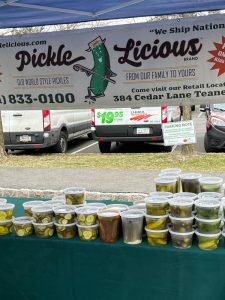 If you do make your way to the Princeton Farmer's Market, you will not only find freshly picked produce, but also items created from them that can have other positive impacts. For example, you can get kombucha from OM Champagne Tea or sauerkraut and pickles from Pickle Licious. The pickles are made from Jersey grown cucumbers (when in season) and are brined in New Jersey for anywhere from 2 days up to several months, depending on the variety.
"These are fermented products that support our gut ecosystem, or the trillions of microbes living (mostly) in our large intestine that produce vitamins and other nutrients, influence gut motility, synthesize neurotransmitters, regulate the immune system, modulate inflammation, and much, much more," shares Lee Yonish, certified nutrition consultant at Princeton Integrative Health. "Eating fermented foods like these on a regular basis promotes healthy digestion, which is the foundation of all health."
OTHER FARM FRESH PRODUCTS
Do you know what else is good for your health and can be found fresh in the Princeton area? Honey! Princeton Lavender has its own beehives and collects and sells it on site. Honey is known to have anti-depressant and anti-anxiety benefits; it can be good for sore throats and aid in digestion.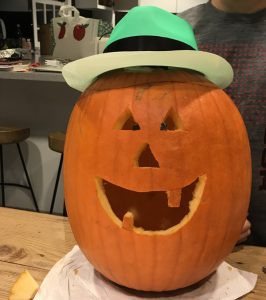 Also farm fresh are our local pumpkins. Every fall, my family has enjoyed going to Terhune Orchards to get pictures with and pick fresh pumpkins. We've loved to carve them for Halloween, but never knew pumpkins provided so many other health opportunities. Eating the seeds can help to cure acne, as they are rich in zinc, vitamin E and omega acids. You can also puree the pumpkin to create a face mask, which works to reverse damage to your skin thanks to the vitamin C and beta-carotene.
GROWING WHAT YOUR SKIN NEEDS MOST
When looking for other naturally grown products that can benefit your skin, look no further than Calendula or Pot Marigold. Floral Encounters Organic Farm in Hightstown sells seeds for this flower, which is a common skincare ingredient. Ali Wall, owner of a.Wall Beauty, uses a mask made of calendula in some of her treatments.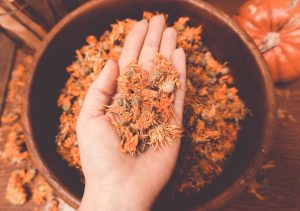 "It has anti-inflammatory properties, making it an ideal ingredient for sensitive or acne prone skin. It also contains linoleic acid which is a fatty acid found in our skin's moisture barrier. Therefore, it helps to strengthen our moisture barrier, keeping our skin hydrated and healthy. And last but not least, calendula is high in antioxidants. Antioxidants help to prevent skin cell damage from free radicals. Free radicals form from exposure to environmental aggressors, such as UV radiation and pollution, and can cause premature aging," offers Wall.
Janice Hazeldine, owner of Floral Encounters, has a PhD in botanical medicine and suggests while Calendula does grow easily, its best to let the experts grow it to compound it for the creams and salves. One herb she does recommend growing yourself is Holy Basil.
"This is not your normal sweet basil that most people use, although it can be used in the same way it does have a more distinct clove like aroma and taste than regular basil," Hazeldine shares. "This herb is what is known as an adaptogen. This means it helps to slowly move the body back to a state of wellness. A large number of herbalists (me included) believe everyone should take this herb every day for good health. A huge number of scientific studies have been done on this plant and it has been used for centuries in Ayurvedic medicine."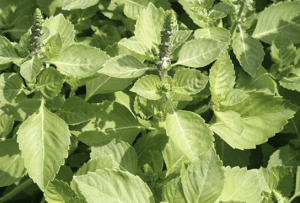 Holy Basil has been known to improve many medical maladies, from depression and anxiety to cognitive function and broken bones. Growing it is said to be quite easy, in full sunlight and watered regularly. Hazeldine recommends cutting them down to about 3 inches just as they're about to flower, as they will regrow, and you might get 4-5 harvests a year. If growing your own flowers feels like too much, Yarrow is a perennial plant she recommends that is found around our area in many fields and meadows. If you see it, you can grab some leaves and if you get any kind of scrape or cut, mash them and put it onto the cut for its antiviral and antibacterial properties.
THE EARTH GIVING BACK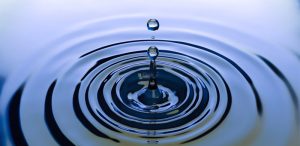 Something else that is found in abundance, here and everywhere, is water. You naturally know the benefits of water to cleanse yourself or to hydrate, but did you also know that if you utilize water in a certain way, it can have other healing benefits?
NanoVi therapy, offered at 4 Elements Wellness in Princeton, is bio-identical technology that changes the molecules of water therefore reducing oxidative stress in the body. Simply inhaling the NanoVi-enhanced humidity has benefits for immune function, chronic diseases and more. The Welnamis table at 4 Elements, the only of its kind in New Jersey, also allows one to experience relaxation, stress reduction and binaural acoustic stimulation through its heated water cushion.
While there are many benefits to living in New Jersey, there are some things our bodies don't get enough of. 4 Elements was created on that basis, that there are four elements a body needs to feel healthier and look better that are natural, but not always naturally available. Besides water the elements include fire, earth and ice. Fire, or heat offered through treatments like infrared, detoxifies the body and also benefits cellulite and pain reduction, weight loss and relaxation. Earth, inhaling and sitting amongst 100% Himalayan salt, brings back negative ions which offers antiviral, antibacterial and antimicrobial benefits. And lastly ice, through Cryotherapy treatments, exposes your body to extremely cold temperatures which reduces inflammation and pain, enhancing your mood and boosting metabolism.
"These elements are from the ancient philosophy of how people used to keep themselves healthy. In today's world, we need to discover the old ways and take care of ourselves more naturally," explains Silvia Fedorcik, who opened 4 Elements Wellness five years ago.
The Lenapes and early European settlers had to rely upon their own skills to utilize the natural resources that abound in this area. Depending upon how resourceful you are or would like to be, our part of New Jersey still offers many opportunities for you to grow or buy your own fresh foods and flowers to create a healthier you. But today's society isn't always do-it-yourself. Luckily, the area also is home to practitioners who are more familiar with natural options and can use them to help you stay and feel healthful as well.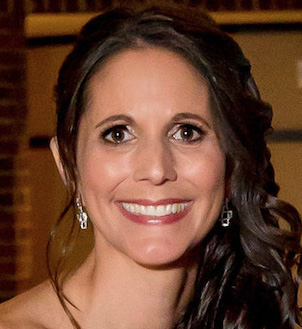 Lisa Jacknow spent years working in national and local news in and around New York City before moving to Princeton. Working as both a TV producer and news reporter, Lisa came to this area to focus on the local news of Mercer County at WZBN-TV. In recent years, she got immersed in the Princeton community by serving leadership roles at local schools in addition to volunteering for other local non-profits. In her free time, Lisa loves to spend time with her family, play tennis, sing and play the piano. A graduate of the S. I. Newhouse School of Public Communications at Syracuse University, Lisa was raised just north of Boston, Massachusetts but has lived in the tri-state area since college. She is excited to be Editor and head writer for Princeton Perspectives!