What's it Like Here? – Local Updates on National News
ISSUE #35 – January 12, 2023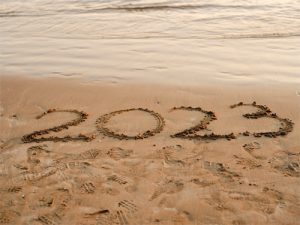 If you pay attention to what's going on in the world, it can be overwhelming. The ongoing war in Ukraine, COVID changes in China, political strife over the leadership in countries like Peru and Brazil. In the United States alone, there is plenty to contemplate, from financial matters to political decisions on a range of topics. But, in your everyday life, it's what is happening here that likely affects you most. And that is why we're starting off 2023 telling you just how it is.
The January issue of Princeton Perspectives, What's it Like Here? – Local Updates on National News is comparing, contrasting and sometimes just offering up information with regards to what is happening in Princeton, Mercer County, New Jersey versus nationally. Read more…
Perspectives Revisited
At Monday's Council meeting, two steps were taken to advance roadway safety in Princeton. In the article Working to Ensure Roadways are Safe for All Who Use Them in the issue Princeton's Leaders: Are They Creating a Better Tomorrow? (January 2022) we shared some of the ways Princeton Police, Engineering and the Vision Zero Task force are working together to improve safety for drivers and pedestrians. To advance this, Council introduced an ordinance (to be voted on January 23rd) reducing speed limits on all of Witherspoon Street as well as the portion of John Street north of Leigh Avenue from 25 to 20 mph. They also approved funding to pay for the creation of multimedia content (to be shared via the municipal website and social media) aiming to further educate the Princeton community about the Vision Zero Initiative, introducing new approaches to improving and changing the public right-of-way.
Over the past three years, Princeton Perspectives has written several stories that look at aspects of our local schools and what they are offering our children. Thanks to a bill signed into law by Gov. Phil Murphy last week, our public schools will be mandated to begin teaching media literacy to all students, K-12. The bill was sponsored by several local representatives including Senators Shirley Turner, Dan Benson, Linda Greenstein and Assemblywoman Sadaf Jaffer. Learning standards will be created aimed at teaching students how to research and evaluate what they read, to differentiate fact from opinion and weed out misinformation on social media, online and other media formats.
The Pulse of Princeton: What issue is influencing you today?