It's not just Jersey Shore that has put the Garden State on the map! Major contributions by people from our local area have had an impact in a variety of ways. The New Jersey Hall of Fame, which for the past 10 years has honored people whose talents and tenacity have made a difference, has recently narrowed down its list of nominees for the Class of 2022. The 50 nominees were either were born, lived in or contributed to life in New Jersey. Of the 50, seven of them made their mark in Mercer County, NJ on their way to greatness.
Trenton-born Supreme Court Justice Antonin Scalia was one of many who have demonstrated it's not just where you're from, it's where you go! Though he hadn't lived locally for decades, his 30 years on the Supreme Court led the decorated New Jerseyan to be posthumously inducted into the New Jersey Hall of Fame last year.
The voting is underway (until May 20th) to choose this year's class of inductees. You can see all of the nominees and vote here. As you consider, we wanted to share the accomplishments of those were born, lived in or passed through the greater Princeton area.
Ralph Izzo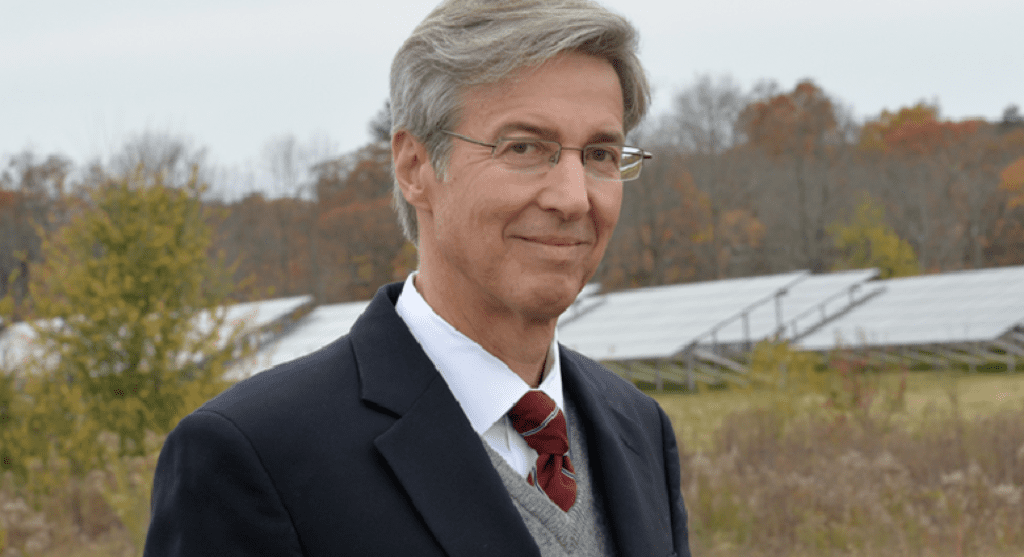 Just a few weeks ago, Ralph Izzo announced that he will be retiring as the Chairman, President and CEO of Public Service Enterprise Group (PSE&G). And now, he will allegedly become President of EV Edison, where he will help develop national EV charging hubs. But it was right here in 1981 that the Cranbury resident started his career in energy as a research scientist working on fusion energy experiments at Princeton Plasma Physics Laboratory. He later spent years working in public policy, under Senator's Bill Bradley and Thomas Kean. Izzo's since gone on to receive numerous national fellowships and awards and joined a variety of boards and committees nationally and locally including the U.S. Department of Energy's Fusion Energy Sciences Advisory Committee. More locally, Izzo helps shape young minds through his roles on the Board of Trustees of The Peddie School and as part of Princeton University's Andlinger Center for Energy and Environment Advisory Council.
Izzo has served as PSE&G's CEO for 15 years but has been at the company for 30. He joined New Jersey's largest energy company in 1992, working his way through as a vice president in four different areas before becoming President and Chief Operating Officer. He became CEO in 2007 and has since continued to work towards the goal of cleaner energy.
Hall of fames aren't new to Izzo. In 2010 he was honored with the Trustee Award by the New Jersey Inventors Hall of Fame in recognition of his energy-efficient programs and tackling the challenges of climate control. Izzo is nominated by the NJ Hall of Fame in the Enterprise category.
John McPhee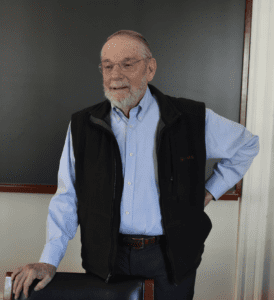 John McPhee was born in 1931. His father was Princeton University's sports director, and he grew up in the tree streets of town. Known as one of the early developers of creative nonfiction, he made a name for himself as a journalist and writer who takes details and makes them entertaining. McPhee has written about a variety of subject matter, from basketball player Bill Bradley to the wilderness, even a book simply about an orange.
McPhee has been helping to develop writing for approximately 500 young adults since 1975 as a Princeton University writing professor, and the Princeton-born and Princeton University-educated writer does so with a solid resume. He has written over 30 books, and though he is not one to boast, he's earned himself a Pulitzer Prize for his book Annals of the Former World along with National Book Award nominations for eight others. McPhee started writing at Time magazine in 1957 and has since spent more than six decades as a staff writer for the The New Yorker, for which he's written hundreds of pieces.
The Ferris Professor of Journalism is still teaching Creative Non-Fiction at Princeton University and is now nominated in the Arts & Letters category.
Bebe Neuwirth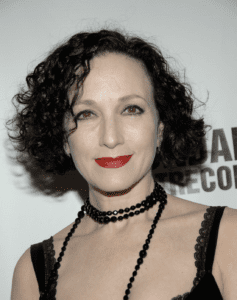 One of the famous lines from the hit Broadway musical A Chorus Line is, "Oh please – I don't want to hear about how Broadway's dying. 'Cause I just got here." Ironically, that line is said by a character named Bebe…and though she didn't play that role, it was as the character of Shelia in a tour of A Chorus Line that legendary actor/singer/dancer Bebe Neuwirth made her professional debut which propelled her into years of Broadway and other acting successes.
Neuwirth was born in New Jersey and grew up right here in Princeton. While her father worked at Princeton University, she attended kindergarten through 8th grade at Chapin School. She then went on to complete 9th grade at Princeton Day School before finishing out her last three years of high school at Princeton High School (Class of 1976). Her mother was a ballerina with Princeton Regional Ballet Company, with whom Bebe performed in her youth. After graduating high school, she advanced her career in the arts at Julliard.
Neuwirth appeared on Broadway shortly after her gig in the touring production A Chorus Line, with roles in Dancin' and Little Me and quickly made her way to leading lady, where she won the Tony award in a revival of Sweet Charity in 1986. She debuted as Lilith that same year, the Cheers role that would earn her two Emmy awards. Neuwirth spent several years working small TV and film roles and returned to Broadway to win the Tony and Drama Desk awards for her role in Chicago in 1997.
Since then, she has appeared in a variety of TV, film and stage roles. She was the featured guest at the McCarter Gala in 2012, the Princeton theatre where she first appeared on stage at age 7. Neuwirth is nominated in the Performing Arts & Entertainment category.
Stanley Dancer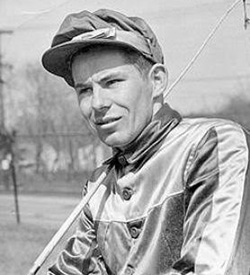 If you recently watched Rich Strike win the Kentucky Derby, you can appreciate what it takes to win in horse racing. One of this year's nominees can relate. Born in West Windsor, Stanley Dancer was raised on his family's farm in New Egypt. He dropped out of school in 8th grade, but went on to achieve great success, becoming the only harness racing driver to train and drive three Triple Crown winners and the first to win more than $1 million dollars in one season. The son of dairy and potato farmers, Dancer started driving horses at the Freehold Raceway and bought his first horse after getting married.
Unlike Rich Strike, who took off in the final stretch to win, Dancer started a style where horses were trained to take off hard right from the start. This style was even more impressive given his slight height and weight, at 5 feet 8 inches, 135 pounds.
Throughout his career, he drove 23 Triple Crown winners. Dancer was inducted in the Harness Racing Living Hall of Fame in 1970 for his accomplishments and is now nominated by the NJ Hall of Fame in the Game category.
Dorothea Dix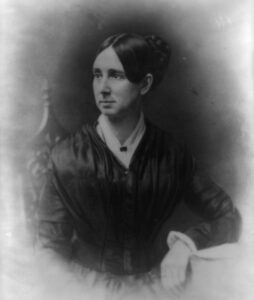 Though women are still working hard in 2022 to make their marks in the sciences, it was back in the 1800s that Dorothea Dix built the first mental health facilities in America. She noticed that the mentally ill jailed in Massachusetts were not being properly treated for their conditions. In 1840 she lobbied for more proper care, then moved on to evaluate the facilities in New Jersey. By 1845 she had shared her findings with the NJ legislature, urging them to do better, too. The New Jersey State Lunatic Asylum opened in Trenton in 1948, it was one of several facilities to open thanks to the advocacy of Dix.
Born in Maine in 1802, the work of Dix was way ahead of its time. She was a champion for both indigenous people as well as the mentally ill. Through her continued work with politicians on the state and federal levels, she eventually opened asylums in North Carolina, Illinois, Rhode Island and New York as well.
The field of nursing also benefitted from the achievements of Dix. She served as Superintendent of Army Nurses for the Union Army during the Civil War, where she not only cared for soldiers from both sides but paved the way for more females to train and work as a nurse. More than 3,000 female nurses went through the Federal Army nursing program under her leadership during the war.
Dix returned to the capital of New Jersey in 1881 and spent her final days in a special suite at New Jersey State Hospital (originally New Jersey State Lunatic Asylum and now Trenton Psychiatric Hospital). She died there in 1887 at the age of 85 and is posthumously nominated in the Public Service category.
Edith Savage-Jennings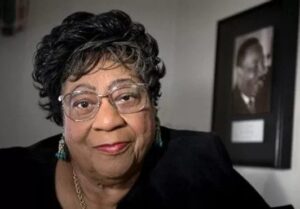 How many people can state they were invited to be a guest at the White House by 13 sitting Presidents? Civil rights activist Edith Savage-Jennings was one.
Growing up in New Jersey, her life's work started as a child. She met First Lady Eleanor Roosevelt at age 11 and relied on her as an ally of civil rights for over 30 years. At 12, Savage-Jennings became a youth member of the Trenton Chapter of the National Association for the Advancement of Colored People (NAACP) and at age 13, she insisted on sitting in the orchestra section at Capital Theater in Trenton rather than the segregated balcony, citing a fear of heights. Then, for the rest of her 93 years, she would continue the fight.
Savage-Jennings was honored with more than 100 awards for her civil rights involvement, working as a trusted friend of Dr. Martin Luther King, Jr. and later founding The King Center along with his wife, Coretta. She worked to help integrate a school in Mississippi and lobbied to make New Jersey the first state to divest its investments in South Africa.
Savage-Jennings supported the opening of the Museum of Women's Resistance in Brooklyn, NY in 2012. Just two years later, the site acquired an official second name as The Edith Savage-Jennings Legacy Museum.
In 2017, at age 93, Savage-Jennings spoke at the Women's March in Trenton. Later that year, on November 12, she passed away. But her legacy continues to live on. The City of Trenton has officially declared February 19th as Edith Savage-Jennings Day. She is posthumously nominated in the Public Service category.
George Shultz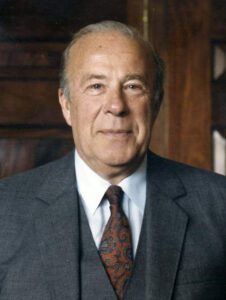 Having worked in four cabinet-level positions under multiple Republican Presidents, George Shultz was a dedicated diplomat. He passed away just last year at the age of 100, known for numerous accomplishments including helping President Ronald Reagan to end the Cold War.
Shultz was raised in Englewood, NJ but he passed through Princeton as he worked towards his bachelor's degree in economics at Princeton University in 1942.
After serving as a Marine, Shultz got his PhD at M.I.T. and went on to share his knowledge in a variety of ways. He taught at three well-respected universities, was a distinguished fellow at the Hoover Institution and held federal cabinet roles as secretary of state, treasury and labor as well as the first director of the office of management and budget. Shultz was first brought to the federal government for three roles under Nixon, and then again under Reagan. He is posthumously nominated in the Public Service category.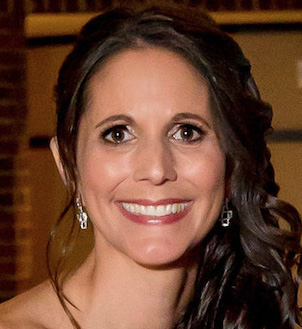 Lisa Jacknow spent years working in national and local news in and around New York City before moving to Princeton. Working as both a TV producer and news reporter, Lisa came to this area to focus on the local news of Mercer County at WZBN-TV. In recent years, she got immersed in the Princeton community by serving leadership roles at local schools in addition to volunteering for other local non-profits. In her free time, Lisa loves to spend time with her family, play tennis, sing and play the piano. A graduate of the S. I. Newhouse School of Public Communications at Syracuse University, Lisa was raised just north of Boston, Massachusetts but has lived in the tri-state area since college. She is excited to be Editor and head writer for Princeton Perspectives!