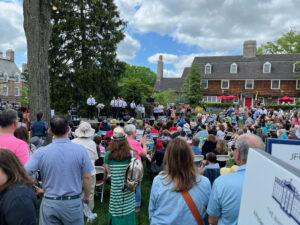 It is not uncommon, especially in Princeton, to see and hear people speaking up for what they believe in, educating others to make a change or simply providing a service themselves – and by doing so, making a difference.
On Saturday, Princeton's Hinds Plaza was filled with locals speaking up for what they believe as pro-choice advocacy was echoing through downtown. Sunday, Jewish leaders held the first-ever local Jewish Heritage Festival in Palmer Square, in an effort to celebrate Jewish roots and help others understand Judaism to bring the community together and work to eliminate antisemitism.
In Reaching Higher – Princeton Neighbors Making an Impact Locally and Beyond, this month's issue of Princeton Perspectives aims to take a look at some of the individuals, groups and talents that have helped to make a difference, sometimes just here in Princeton and other times nationwide.
How have you made a difference? When I went into town to ask locals this month many, at first, didn't believe they had. But, as we got talking, they all realized through things big or small, they have helped in some way. This month's Pulse of Princeton video shares their experiences.
Sometimes you don't set out to make a difference, but you do anyways. Making it to the top of your profession, whether as an actor, company executive, athlete or in the political realm, can put you in a position to have provide a service to or have a major influence on others. Local Connections of NJ Hall of Fame Nominees highlights those who lived or passed through Princeton that are being recognized.
But not everyone that makes a difference gets fame. Sometimes, it's those lesser known that have a huge impact. Our two guest articles this issue are written by people that stepped up to make a change. Like, with the banning of single-use plastic bags in New Jersey. By now you know you must bring your own bags into supermarkets, but did you know the movement that led to a statewide ban started right here in Princeton? It's NJ Law, but the Ban on Plastic Bags Culminates a Decade of Local Persistence shares the story of the efforts and goals that started the change.
It took more than a decade for the ban to get enacted statewide, and for twice as long, some have been pushing for another change in town. Long-Sustained Efforts Bring About Needed Solutions on Rosedale Road tells the story of local parents and leaders working to make a safer passageway for our town.
If you live in town, you likely have heard about the discussions going on for over a year about whether or not to open retail cannabis stores here. Whether you want them to open, or feel they should not, it is enlightening to read about the way some have come together to have an impact on the decision in Parents' Passion Leads to Outreach About Princeton's Future.
Another town-wide discussion that led to change is that of gas-powered lawn equipment.  Perspectives Revisited looks at what you need to know today and also updates you on some of the newest construction projects underway and set to take place in Princeton.
Princeton is full of activity, and we hope you're getting out and taking advantage. The warmer days of May (when they happen) bring about smiles and excitement for many. So, for June, we hope to share more of the comforts and healing opportunities that can lead you into summer. As always, if you have any thoughts on what we've written or what you'd like to see us write, please click here and let us know! We enjoy providing a look at what matter to Princeton and thank you for reading our work!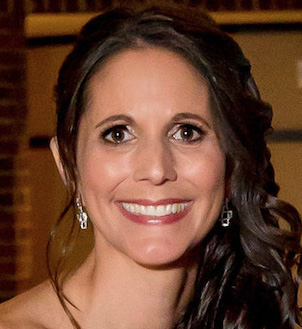 Lisa Jacknow spent years working in national and local news in and around New York City before moving to Princeton. Working as both a TV producer and news reporter, Lisa came to this area to focus on the local news of Mercer County at WZBN-TV. In recent years, she got immersed in the Princeton community by serving leadership roles at local schools in addition to volunteering for other local non-profits. In her free time, Lisa loves to spend time with her family, play tennis, sing and play the piano. A graduate of the S. I. Newhouse School of Public Communications at Syracuse University, Lisa was raised just north of Boston, Massachusetts but has lived in the tri-state area since college. She is excited to be Editor and head writer for Princeton Perspectives!