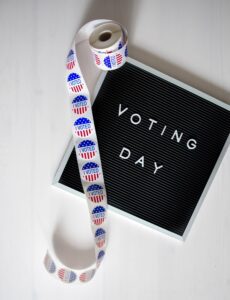 If you thought that voting in the 2021 elections would be just like it had been in the years before COVID, think again. There are some major differences that you need to be aware of as you plan to vote in this year's general election.
VOTING RULES FOR 2021
The biggest change for the 2021 General Election is that all New Jersey voters will have the option to vote early. For nine days at the end of October, you can vote your local ballot at any of eight county voting locations.
"Both the Governor and Legislature felt the implementation of early voting in New Jersey needed to begin because of the convenience factor it presents our voters with, coupled with the fact that it will allow all of the eligible voters in Mercer County to plan ahead and choose an option that is easiest and most convenient," explains Paula Sollami Covello, Mercer County Clerk.
Early voting will be held Saturday, October 23 – Saturday, October 30th between 10am-8pm and Sunday, October 31st, between 10a-6pm. It does not matter where in the county you are registered, you can show up at any of the sites during the open voting times and cast your official vote.
The early polling locations are:
PRINCETON: Princeton Shopping Center, 301 N. Harrison Street
TRENTON: Cure Arena – Gate C, 81 Hamilton Avenue
HAMILTON: Courtyard Marriott, 530 Route 130
EAST WINDSOR: Mercer County Library, 138 Hickory Corner Road
EWING: Element Hotel, 1000 Sam Weinroth Road East
LAWRENCE: Mercer County Library, 2751 Brunswick Pike @ Darrah Lane
WEST WINDSOR: Mercer County Community College – Conference Center, 1200 Old Trenton Road
PENNINGTON: Pennington Fire Department, 120 Broemel Place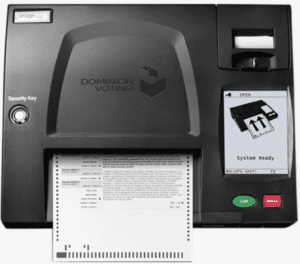 When you enter a polling location for early voting, you'll find new electronic polling books to keep track of voters. They hope to help eliminate fraud by confirming whether you have already received a mail-in ballot or have tried to vote at another location. As you head towards the booths, you'll notice something else new – the voting machines. To ensure a verifiable paper trail, Mercer County has purchased new machines that have optical scanning. To record your vote, you will first cast it on a paper ballot then have it scanned it into the tabulator. There will then be both a computer and paper record, so your vote is backed up.
"The paper will then be dropped into a bin which can be accessed if there is a question about the outcome of the election," details Sollami Covello. "You will not walk away with a paper receipt, but you can rest assured there is a back-up for your vote."
If you prefer traditional voting, at the polls on election day, that is still an option. November 2nd will remain voting day and you can cast your vote from 6am until 8pm at your regular polling site on that day. You'll find that location on the sample ballot you receive in the mail or by using the polling place search tool here.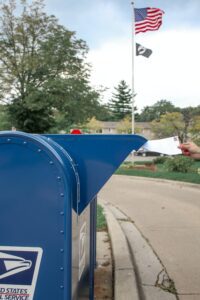 Unlike last year, mail-in ballots are not automatically being sent to your home. You will only receive one if you are on the state's permanent vote-by-mail list or have requested one by returning the application you received from the county or downloading one online here. This must be done by October 26th. You can also apply in person for a vote-by-mail ballot as late as 3pm on November 1st. You can deliver it to the Board of Elections office, mail your ballot back (postmarked by 8pm on Nov. 2nd) or utilize one of 20 dropboxes around the county to securely place it, including two in Princeton at the Municipal Building and by the Dinky Station/Wawa at Princeton University. You cannot bring your mail-in ballot to a polling location. Once it leaves your hands, you can track that it was received using this link. It is important to note, if you are on the permanent vote-by-mail list, you are ineligible to vote on a machine at a voting location. If you missed the deadline to opt-out and want to vote in person, your only option will be to fill out a provisional ballot at a polling site.
BALLOT QUESTIONS
On your ballot, in addition to voting for elected officials, you will find two public questions this year.
Are you a fan of sports betting? Would you like to expand what college sports you can bet on? Right now in New Jersey you are not allowed to place a bet on a college athletic event taking place in the state or on an event that a New Jersey college team is participating in. Ballot Question #1 will ask voters if you want to create a constitutional amendment permitting the state legislature to pass laws that will allow wagering on all college sports and athletic events, even if they take place in NJ or a NJ team is taking part. The wagering will only be allowed at a casino or horse racetrack.
If you vote yes, you support laws to allow wagering on all college sport or athletic events.
If you vote no, you want to continue to prohibit sports betting on college competitions held in NJ or competitions that involve a NJ-based college team.
Currently, only 17 states allow betting on in-state college sports.
Ballot question #2 also relates to gambling, but this one refers to bingo and raffle proceeds. As it currently stands, there are many groups in New Jersey that are allowed to conduct games like bingo and raffles, but the proceeds are only allowed to go towards specific uses such as those that are educational, charitable, patriotic, religious or public-spirited. Today, only veterans and senior citizen groups can put the proceeds of those games back into supporting their group. The ballot question will create a constitutional amendment allowing approved organizations including veterans, charitable, educational, religious, fraternal, civic and senior citizen groups, volunteer fire companies and first-aid or rescue squads to also use the proceeds from games like bingo or raffles to support their groups.
If you vote yes, you will allow the organizations permitted to hold raffles and bingo games to keep and use their net proceeds.
If you vote no, you will continue to prohibit all groups, except senior citizen and veterans' groups, from using the bingo and raffle net proceeds for themselves.
In Mercer County, there is an additional voter referendum on the ballot to determine how funds raised for the County Open Space, Recreation, Farmland and Historic Trust Fund should be allocated. Of the monies raised by the existing levy, the question suggests at least 50% should go towards preservation of parks, farmland and other open space, up to 30% towards recreational development and/or historic preservation and up to 20% for stewardship of the land. Currently, up to 20% of the funds are allocated towards recreational development and/or historic and only up to 10% can go towards stewardship of the land. There is no tax increase being proposed, merely a reallocation of the funds.
If you vote yes, you approve increasing the allocations for recreational development and/or historic and stewardship of the land.
If you vote no, you vote to keep the allocations as they are.
The Mercer County Planning Department and Park Commission requested the allocation increases, and the Board of Commissioners approved the ballot referendum to expand recreational offerings and allow for more acquisition, stewardship and preservation.
VOTING RESULTS
Though you can vote early, you can't vote late. All votes must be cast by the official voting deadline of November 2nd, and most often, unofficial results are provided that night. But mail-in ballots have until November 8th to be received and the County Clerk actually has until November 15th to provide official election results to the Secretary of State. The Board of State Canvassers will then certify the general election results by December 2nd.
To ensure that you vote informed, make sure you also check out Who's Running? Get to Know Your General Election Candidates which provides you with insight into each elected role on this year's ballot and the major party candidates that are running. It may not be a year for national offices, but many important seats in state and local government are up for grabs. Those officials often make decisions that have the most impact on your day-to-day lives.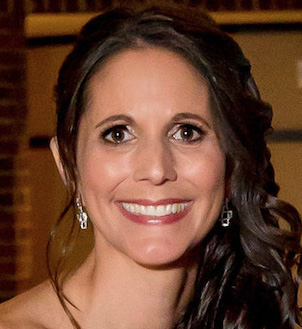 Lisa Jacknow spent years working in national and local news in and around New York City before moving to Princeton. Working as both a TV producer and news reporter, Lisa came to this area to focus on the local news of Mercer County at WZBN-TV. In recent years, she got immersed in the Princeton community by serving leadership roles at local schools in addition to volunteering for other local non-profits. In her free time, Lisa loves to spend time with her family, play tennis, sing and play the piano. A graduate of the S. I. Newhouse School of Public Communications at Syracuse University, Lisa was raised just north of Boston, Massachusetts but has lived in the tri-state area since college. She is excited to be Editor and head writer for Princeton Perspectives!