Your mail-in ballot has arrived. Should you fill it out and mail it, place it in a drop box or wait and go to the polls on November 3rd?
It is a big year as we vote to keep President Donald Trump or elect former Vice President Joe Biden, but there is more at stake than the Presidency. New Jerseyans are voting for one Senator, and in the 12th District we are choosing to re-elect our Congresswoman or replace her. Additionally, we have several county and municipal political offices at stake.
Who are the local candidates and what do they stand for? What is different his year and how will it all work? Every detail you need to know to vote is here.
VOTING RULES FOR 2020
To help reduce the spread of COVID-19, New Jersey Governor Phil Murphy decided that Vote-By-Mail will be the primary mechanism for the 2020 November elections. A mail-in ballot has been sent to every registered voter without the need for a request, that's 230,00 ballots sent out in Mercer County. There are no sample ballots this year, the one you receive in the mail is your real ballot. If yours hasn't yet arrived, it should soon, though you must have registered by October 13th to qualify. To submit your vote, you have 4 options:
Fill in the mail-in ballot and mail it back via the United State Postal Service. Postage is pre-paid, but the ballot must be postmarked by November 3rdand received by 8:00 p.m. on November 10th.
Fill in the mail-in ballot then personally drop it into a secure Mercer County drop box. In Princeton, one is located at 400 Witherspoon Street. There are additional drop box locations throughout Mercer County and more may be added. You can find a complete list here.
Fill in the mail-in ballot then personally walk into your designated polling location on Election Day, by 8pm (these have been consolidated to only 5 Princeton sites, detailed here by district). You will have to sign a book before dropping it into a small, secure lock box at the polling location.
You can go to your polling location and cast a provisional paper ballot. Voting booths are available only for citizens with a documented audio or visual impairment.
The Mercer County Clerk's office has stated that every ballot will be counted, whether mail-in, provisional or via voting booth. However, Vote-by-Mail will be counted first.
"Vote-by-Mail has already been vetted," explains Mercer County Clerk Paula Sollami Covello. "For provisional paper ballots, registration must be checked. And you must sign a certification that you are disabled in order to vote in the booth, but poll workers are going to call the Board of Elections if a disabled voter arrives to ensure they did not already vote by mail."
Very specific directions must be followed for your mail-in ballot to count, so do so carefully:
Do NOT use red ink or pencil, only blue or black ink will be allowed.
Votes must be completely colored in, no crosses or checkmarks are accepted.
Place your voting ballot inside the initial envelope which you seal and sign (with likeness to the signature on file with your registration).
Place that envelope inside the mailing envelope that is addressed to the Board of Elections. Be sure your name on the interior envelope shows through the window of the exterior envelope.
To avoid concern about whether or not your mail-in vote has been received, a tracking system has been set up. You can click here to register and track your ballot.
But first, educate yourself so you are prepared to make informed votes.
PRINCETON'S POLITICAL CANDIDATES
The municipality of Princeton will be bringing in a new leader, with Mayor Liz Lempert not running for re-election and her term ending on January 1, 2021. Two seats are also opening up on Princeton Council. There were no Republicans or other party candidates entered into the primary for any of the three seats (though there was a contest amongst the Democrats for Council), and there is one Democrat running for each current opening. Your vote demonstrates support but there is no minimum vote required for them to win.
Mayor of Princeton is elected for a four-year term. In that role the official presides over all operations of the municipal government, including the Council and all those that have been appointed as officers of the municipality. This role is also responsible for seeing that all local ordinances and state laws are properly executed.
Mayoral Candidate: Mark Freda (D) is running unopposed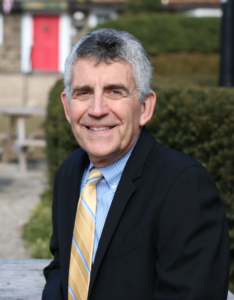 Mark Freda says he has spent his adult life preparing to hold the position of Mayor of Princeton. Starting out as a volunteer on the Princeton Fire Department and Princeton First Aid & Rescue Squad in the 70's, he went on to spend 13 years on Borough Council. Amongst other positions, Freda has volunteered on the Public Works Committee and Planning Board and was the Township's first Director of Emergency Services. Professionally he spent years in facilities management and now works locally leading a non-profit.
"Being an elected official is something I actually enjoy doing. The work is interesting and meaningful," says Freda. "My goals are pretty simple. Represent everyone in our community. Be open and honest at all times."
As Mayor, Freda hopes to expand the municipality's relationship with Princeton University, the county and the school board. He is also focused on affordable housing, expanding the town's transportation system and building on our new Climate Action Plan. To be effective, Freda says he plans to work hard to do what is best for his community.
"Leadership is about communicating, it is about truly listening to others, it is finding the balance between exploring an issue and then acting on that issue," he adds. "I'm the first to admit that I am not an expert on every topic and listening to people that know more than me is an important part of my leadership style."
Princeton Council works very closely with the Mayor. The six member-panel advises and approves appointments of municipal subordinate officers and serves as the legislators of local ordinances. Two current council members are running uncontested for re-election to their two available spots.
Princeton Council Candidates: David Cohen (D) and Leticia Fraga (D)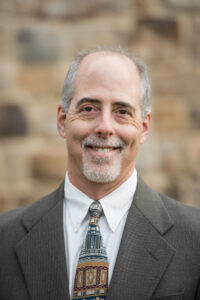 David Cohen is an architect by profession, currently in the position of Council President serving as a liaison between the Council, Mayor, and municipal staff. He played a key role in coordinating the settlement agreement for Princeton's Affordable Housing obligation.
"It was an arduous process to reach an agreement which met the goals of all the parties in a way that will truly enable us to adhere to Smart Growth principles, protect the schools from drastic enrollment shocks, spare the taxpayers, and most importantly, welcome those of more modest means to share in our wonderful community," explains Cohen. Closely involved with the Climate Action Plan the Council endorsed with the help of Sustainable Princeton, he seeks to continue implementing its recommendations in a new term.
"We see the impacts of Climate Change pummeling many parts of our country right now with wildfires and hurricanes, but the northeast is not immune," Cohen notes. "We have seen a dramatic increase in the frequency of extreme rainfall events in recent years, which stress our infrastructure, do millions of dollars of damage, and endanger our residents."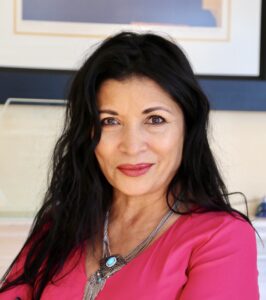 Leticia Fraga looks forward to serving alongside Cohen for another 3-year term. Her last campaign focused on affordability, inclusiveness and quality of life and she feels that with the assistance of a strong municipal workforce and the variety of volunteers she's collaborated with, she accomplished a lot.
"Together, we have worked to increase our affordable housing stock; addressed the issue of food insecurity in our community; and most recently, I have been working with colleagues and community partners on strategies to ensure our residents and business community can recover from the pandemic's economic devastation," explains Fraga.
Seeking community-driven solutions, Fraga worked with the Princeton Police Department and Public Safety Committee to develop more trust and respect with the community. She hopes to continue her work on equity, affordability and inclusion while also offering continued assistance navigating the pandemic.
"It is unclear just how long we may need to react to the rapidly changing economic landscape," she states. "Our utmost priority must be to ensure the wellbeing of all of our residents during this health and economic crisis, while also continuing to provide essential services."
Some of these services are additionally provided for by Mercer County and there are candidates to consider in our county races as well.
COUNTY CANDIDATES
For Mercer County voters, there are 3 County elections taking place: Sheriff, County Clerk and Board of Chosen Freeholders. 28% of your tax bill goes towards county taxes, so these decisions are meaningful.
Sheriff is the only local race that is contested, meaning there are multiple candidates vying for the office. In the uncontested races for County Clerk and Board of Chosen Freeholders, one vote could get them into office. However, your vote will signify confidence in their resuming or taking over the position.
Sheriff is the head law enforcement officer for the county. The office is responsible for security at the Criminal Courthouse in Trenton and at Trenton- Mercer Airport. It also has several units including an Emergency Response Team, Detective Bureau/Fugitive Unit, K-9, Task Forces, prison transport and education programs.
Sheriff Candidates: John "Jack" Kemler (D) and Bryan "Bucky" Boccanfuso (R)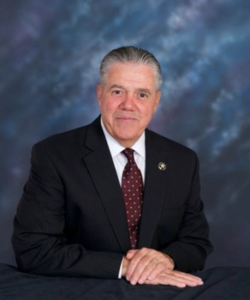 John "Jack" Kemler is the incumbent and has served in this role since 2010. He has a 27-year career in law enforcement that began in the Trenton Police Department and transitioned into roles at the Mercer County Sheriff's Office, ultimately as Sheriff. To maintain continuity in leadership and service to our county, he hopes to win re-election.
"Today, I continue the Sheriff's Office's long-standing history of working closely with Federal, State, and local law enforcement agencies to keep our communities safe," Kemler states.
If re-elected, Kemler feels the trust he has developed with county residents will allow him to continue to fulfill the Sheriff's office's duties well in today's world.
"Everyone in our community has been affected by loss or disruption during this pandemic," shares Kemler. "Add to it unsettling racial tension, and civil unrest. Frankly, these events can put officers, civilians, and the general public under great pressure, and create anxiety and uncertainty for what the future holds. These are major issues that merit great attention and high-quality leadership in Mercer County."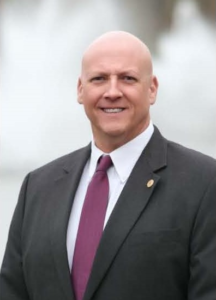 Trying to outseat Kemler is Bryan "Bucky" Boccanfuso, who has over 26 years in law enforcement, beginning with the Princeton Police Department then a career with the Robbinsville Township Police Department. Boccanfuso says the 150 officer Sheriff's department is not well utilized and needs to do more and be seen more.
"Visibility is a deterrent! The Sheriff's department is a countywide agency that should be more visible to residents of Mercer County" he exclaims, citing with the county courts closed due to COVID the Sheriff's officers should have made themselves available sooner to assist places like Trenton in countering its homicides and Hamilton, when it endured numerous power outages due to the hurricane remnants.
"I saw Hamilton officers out directing traffic and Sheriff's officers could've been out assisting them so they could be out assisting others in Hamilton. The Sheriff's department is not as proactive in assisting other police agencies in a time of need" adds Boccanfuso.
If elected, Boccanfuso plans to meet with the police chiefs and directors to share more resources and collectively work together. He also wants to be more involved in countering the opioid and heroine epidemic
County Clerk is the office that files and records documents for things such as real estate ownership and transfer, County and Veteran ID cards, U.S. Passport applications, small business trade name registration and more. It is also one of three county offices that oversees elections.
County Clerk Candidate: Paula Sollami Covello (D)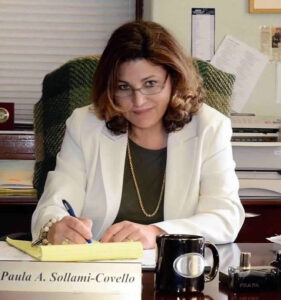 Paula Sollami Covello is seeking her fourth term in this office and is running unopposed. For its part in elections, the County Clerk's office prints ballots, counts electronic machine votes and issues the Vote-by-Mail ballots. The Mercer County Board of Elections, which is a bipartisan commission, oversees the polling locations and ballot counting, and the Superintendent of Election's office handles voter registration. In this way, checks and balances are put into place so not one office has total control. Additionally, Covello ensures that during an election year in which she is on the ballot, an extra provision is put into place
"I personally do not draw for ballot positions in the years that I run for office. I designate that to the Deputy Clerk so that he can draw the ballot positions," she explains. "The drawing is always done ahead of ballot layout and although I am not mandated to do this, I do it to avoid any appearance of impropriety."
Electronic recording of records and enhancing computer systems has been her greatest effort through her previous terms. In her next term, Covello hopes to ensure that all county records are scanned and easily searchable online. She also plans to continue enhancing the voting systems throughout Mercer County, creating a verifiable paper trail.
"This simple change can make the difference between a safe and secure election, with an auditable result, or a false outcome," Covello notes. "The fact that voting machines are not equipped with a paper trail here, or throughout New Jersey in 2020 is unacceptable. We have a State with a highly educated population with some of the greatest educational institutions in the country and yet, we lag in our commitment to secure elections."
Board of Chosen Freeholders is a seven-member group of elected part-time officials serving as the legislative branch of county government, formulating policy and checking the powers of the Mercer County Executive. This year, two seats are open with two Democratic candidates running unopposed. Like that of County Clerk, a vote for them signifies confidence in their jobs.
Board of Chosen Freeholder Candidates: John A. Cimino (D) and Lucylle R. S. Walter (D)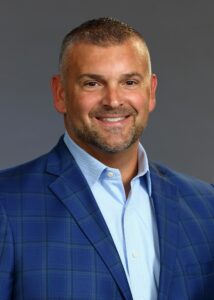 John A. Cimino is a Director of Sales & Marketing for an environmental consulting company and has spent the past decade as a part-time Freeholder, including two terms as President. He had previously served several roles in Hamilton municipal development. Cimino cites his involvement in preserving more than 1,000 acres of open space as his greatest Freeholder accomplishment.
"We are fortunate to have a recurring funding source via our open space tax that voters have overwhelming supported over the years for us to have an Open Space program as well as a Farmland Preservation program."
Upon re-election, Cimino hopes to continue to protect our environment and balance that with the need for economic growth. He sees carefully modernizing Trenton Mercer Airport as a tool to drive more economic resources to our area.
"The airport allows Mercer County to open our region and brand Mercer County as a destination with our rich history and quality of life," explains Cimino. "The County should also take a more prominent role in working with the City of Trenton to drive economic growth. The City has tremendous potential and the County should be partnering with the City as it looks towards revitalization of its community."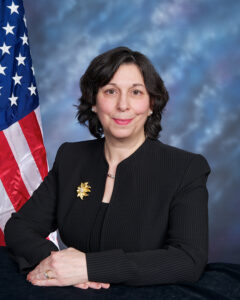 Hoping to continue working alongside Cimino, Lucylle R. S. Walter is a Special Education teacher who has held the role of Freeholder since 1998. Prior to her county role, Walter served on the Ewing Board of Education and for the municipality. Having worked through 21 county budgets, she feels she helped prepare Mercer for the pandemic.
"Mercer County was in a better position to weather this crisis than many governmental bodies across the state because of the stability of our long-term budgeting. I spearheaded and supported budgets that funded needed services while maintaining a surplus for use in times of crisis," notes Walter.
Looking ahead, budgeting remains an important issue for her to ensure public safety and additional election costs are properly accounted for. This all must be balanced with supporting job opportunities in the area.
"As an elected official I will continue progress in support of small business owners as they emerge from the economic damage of COVID and also support major employers such as the hospitals, universities and Fortune 500 companies that reside in Mercer County," Walter adds.
Locally, though there are many candidates running unopposed, it is important to cast your vote. New Jersey doesn't have any state legislative races during a Presidential election year but nationally, there is opposition in both the Senate and Congress races.
NATIONAL CANDIDATES
In addition to the Presidential race, it is important to know that in this part of NJ, you are voting for one Congressperson and one Senator this election.
U.S. House of Representatives (Congress): There are 435 Congressman/Congresswoman in the U.S. House of Representatives. Princeton votes for the 12th Congressional district, for which the seat is open this year.
Congressional Candidates: Bonnie Watson Coleman (D) and Mark Razzloi (R) as well as two additional candidates, Edward "NJ Weedman" Forchion and Kenneth J. Cody (Truth Vision Hope). We'll highlight the major party candidates here.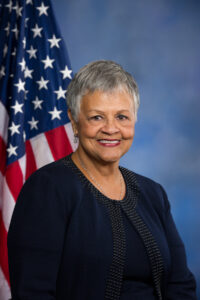 Bonnie Watson Coleman is the incumbent.  After serving 8 terms in the NJ State Assembly, she has represented our area, the 12th Congressional District, since 2015. Watson Coleman is the first African American Woman to represent NJ in Congress.
"She is a strong fighter for progressive values and has dedicated herself to the service of her community" her website details.
A supporter of the recent economic stimulus package, Watson Coleman has spent her tenure working for vulnerable populations, for healthcare coverage for all, to help women, and against discrimination.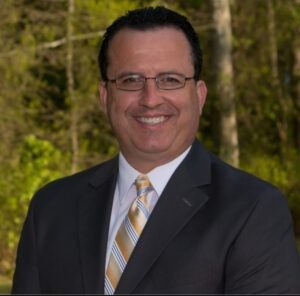 Hoping to unseat her is Republican Mark Razzoli. A former Democrat, Razzoli changed parties, stating Democrats have gone too far left. A retired detective from the Jersey City Police Department, he is currently an Old Bridge Councilman.
"I don't consider the role of representing the people of the 12th Congressional District in terms of being in a position of power. My Democrat opponent, and many other Democrats these days, have forgotten that the power of this great nation is wielded by its citizens," he shares.
In an effort to regain the trust of the Americans, Razzoli is in support of lower taxes, a stronger economy, and less interference from state government.
"From listening to and talking with the people of the 12th, they want a representative who will not sacrifice public safety for votes," he adds. "I've also made my position on issues crystal clear. For example, I will never apologize to Iran or China for defending the United States of America. I also oppose the BDS movement against Israel. We should be supporting our allies, not using them to advance a radical agenda."
U.S. Senate: There are 100 U.S. Senators, two from each state. NJ will elect one this year and another in 2024.

Senate Candidates: Senator Cory Booker (D) is running against Rik Mehta (R) as well as three 3rd party candidates, Veronica Fernandez (Of, By, For!), Daniel Burke ((LaRouche Was Right) and Madelyn R. Hoffman (Green Party). We'll highlight the major party candidates here.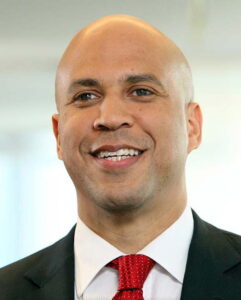 Cory Booker has been NJ Senator since 2013. Stamford, Oxford and Yale trained, Booker went from Mayor of Newark to U.S. Senator where his focus is on criminal justice and equal justice and opportunity for everyone.
"Cory believes in an economy that values American workers and benefits everyone, not just the privileged few," states his website. "He is an original co-sponsor of the Equality Act to protect the rights of LGBTQ Americans, has advocated to expand access to health care to every American, and is committed to addressing climate change with an eye toward its impact on vulnerable communities."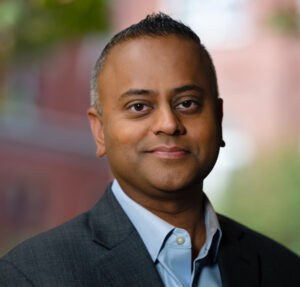 A first generation American, Rik Mehta was trained at Rutgers University, University of Arkansas and Georgetown University as a pharmacist and a lawyer and is a biotech entrepreneur. He spent time working at the U.S. Food and Drug Administration as a Consumer Safety Officer and is focused on healthcare reform. If elected, Mehta hopes to work hard to counter the pandemic.
"The Federal Government should immediately release the remaining $135 Billion in unspent funds appropriated for small business loans, and reopen the application process for small business owners that employ fewer than 100 people," his website notes. "Priority should be given to business under state mandate to remain closed, and those which have not been allowed to fully reopen."
As there are ample resources dedicated to informing voters about the Presidential race, we won't do that here. But as a NJ voter, there are also three public questions to vote on this year.
PUBLIC QUESTIONS EXPLAINED
There are some provisions the NJ State Legislature is not able to act upon without amendments to the NJ state constitution. Therefore, public questions are placed on the ballot. Yes votes for these questions will create the amendments. Don't miss them, the public questions are on the backside of your ballot.
QUESTION #1:
The legalization of marijuana in NJ.
Voting YES for this question would mean that you support legalizing the use and possession of cannabis by anyone age 21 and older.
Voting NO would mean you would like it to remain prohibited.
This constitutional amendment would also make it legal to cultivate, process and offer retail sale of marijuana. If passed, the NJ State Legislature and Cannabis Regulatory Commission would then devise limits on possession and how/where it can be grown and sold. Medical Marijuana has been legal in NJ since 2010.
QUESTION #2:
Extending property tax relief to all honorably-discharged military veterans, regardless of whether or not they served during a time of war.
Voting YES for this question would mean that peacetime veterans would be able to deduct $250 in property taxes, veterans that incurred permanent service-related disabilities but didn't serve in wartime would get 100% property tax exemption, and the surviving spouse of those veterans would continue to receive the deduction or exemption upon their death.
Voting NO would mean the $250 property tax deduction and 100% property tax exemption are not extended to those that did not serve in a time of war nor to their surviving spouses.
For honorably-discharged veterans, there already exists a $250 property tax deduction and a 100% property tax exemption for disabled veterans, both that served during a time of war. Widows and widowers of wartime veterans also currently receive the benefit after the veteran's death. This would extend that opportunity to those that served in the military or became disabled during peacetime military service.
QUESTION #3:
Allow the state's legislative redistricting to be postponed if there is a delay in receiving the latest Federal Census data.
Voting YES means you will allow the 2021 elections to take place using the existing 2020 state districting layout and enact the constitutional change for future cycles.
Voting NO means you require the new districts to be created as currently required, within one month of receiving the Census data, or February 1st (whichever date is later)
The COVID-19 pandemic delayed the collection of Census data that is used to create the state legislative districts. This data ensures that residents have equal representation from elected officials. There is concern that if this information isn't received by February 15, 2021, there will not be enough time for new districts to be drawn for use in the 2021 State legislative primary and general elections. If not received by that date, this amendment would allow the existing districts to be used for 2021, and then redistrict, as necessary, based on the new data for use in the 2023 state elections. This would not just affect the 2021 elections, it would be a permanent change for all Federal Census cycles going forward.
VERIFIED ELECTION RESULTS
There is no question this election is unique. Voting options are state-mandated and vary greatly, and it is unlikely winners will be known close to the November 3rd election date.
Due to Governor Murphy's Executive Order for Vote-by-Mail and guidelines by the State Division of Elections, the deadline for counting of the ballots by the Mercer County Board of Elections has been extended to November 20th.
The Board of Elections counts the votes, then the County Clerk certifies them. Covello must have certification complete by November 23rd. The NJ Board of State Canvassers must then meet and certify the result of the general election by December 8th. So, unless there is a legal battle, that is likely the latest date we will know how New Jerseyans voted.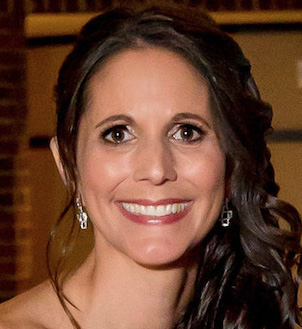 Lisa Jacknow spent years working in national and local news in and around New York City before moving to Princeton. Working as both a TV producer and news reporter, Lisa came to this area to focus on the local news of Mercer County at WZBN-TV. In recent years, she got immersed in the Princeton community by serving leadership roles at local schools in addition to volunteering for other local non-profits. In her free time, Lisa loves to spend time with her family, play tennis, sing and play the piano. A graduate of the S. I. Newhouse School of Public Communications at Syracuse University, Lisa was raised just north of Boston, Massachusetts but has lived in the tri-state area since college. She is excited to be Editor and head writer for Princeton Perspectives!