2020 is a year no one could have predicted. Most of what has happened this year has felt out of control. But there is one way that you can take an active part in how the future plays out…by voting.
Last year, in the general election (notably not a Presidential election) only 28% of Mercer County voters cast a ballot. Whether you feel strongly that our existing politicians should stay in office or insistent they be replaced, casting your vote is the only way to have a say.
Our mission at Princeton Perspectives is to share content and information that matters to Princeton. To that end, this entire issue, 2020 Elections: Everything You Need to Know to Vote Locally & Informed!, is dedicated to our 2020 general election, in a hyper-local way. If your Vote-by-Mail ballot is sitting on the counter or you are waiting to go to the polls on November 3rd to cast a provisional ballot or, if disabled, vote in a booth, our articles will help enlighten you about every detail you need to be an educated voter. If you've already filled out your ballot, read on to learn more about who you voted for and to open your eyes as to what others in local politics and around town feel in today's political world.
Beyond the candidates, it's the issues that concern voters amid today's elections. What issues are most important to people living in and around Princeton? This month's Pulse of Princeton asks that very question. Play the video to see what's on everyone's minds.
Additionally, the talk around town is about Vote-by-Mail ballots. Facebook has been flooded with misinformation about whether other forms of voting will or won't get counted, and whether your vote counts more if returned one way over another. Read on to clarify. Properly filling ballots out and returning them is essential for your vote to count, but you also need to know who you're voting for. Princeton Politics: Everything You Need to Know to Cast Your Vote provides you with all of this information, including insight into everyone listed on your ballot: local, county and national political candidates (there are no state elections this cycle). We share every detail, down to when you may really learn the voting outcome!
Of course, our Presidential election is of the highest priority for most, but in Princeton, the Board of Education candidates are the other major contest on November 3rd. Though information has been publicized about all eight candidates, it can be hard to decipher fact from opinion and compare one to another to decide your top three choices. Princeton Board of Education Candidates, Simplified uncomplicates things for you. Our easy-to-read drop-down menu allows you to read multiple candidate's responses to a question, in a comparative way, next to each other. We asked them the three things that are top of mind, so you can vote confidently about our school's future.
Finally, we reached out to both sides of the aisle to try to understand what the other is thinking. Are you a member of Princeton's Democratic majority? One of 10% registered Republicans in town? Or are you one of over 6,500 Princeton voters that register 3rd party or unaffiliated? Wherever you stand, knowing how the other parties think can expand your mind and open your eyes to other perspectives. Our two guest writers this month are major political players in our municipality. In Political Perspective: From a Princeton Democrat and Political Perspective: From a Princeton Republican we posed the questions you want to know, to understand how the party operates, locally, and to provide a balanced and introspective look into their standpoints.
In 2016, Hillary Clinton received 55% of the votes in NJ compared to Donald Trump's 41%. Our state gets 14 Electoral College votes. Who will get them this year? We likely will not yet know who our President-elect is when our November issue posts next month. So, we look forward to getting your mind off politics for a bit and look towards Thanksgiving with our local take on Mind, Body & Soul: Healings for the Holidays. What favorite holiday traditions are you determined to embrace, despite the pandemic? If you'd like to share your thoughts with our readers, click here and provide your name and email address so we can contact you to share your video for Pulse of Princeton.
Until then, get your vote out and stay safe!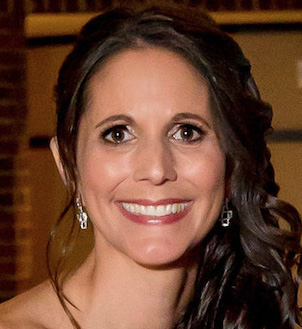 Lisa Jacknow spent years working in national and local news in and around New York City before moving to Princeton. Working as both a TV producer and news reporter, Lisa came to this area to focus on the local news of Mercer County at WZBN-TV. In recent years, she got immersed in the Princeton community by serving leadership roles at local schools in addition to volunteering for other local non-profits. In her free time, Lisa loves to spend time with her family, play tennis, sing and play the piano. A graduate of the S. I. Newhouse School of Public Communications at Syracuse University, Lisa was raised just north of Boston, Massachusetts but has lived in the tri-state area since college. She is excited to be Editor and head writer for Princeton Perspectives!